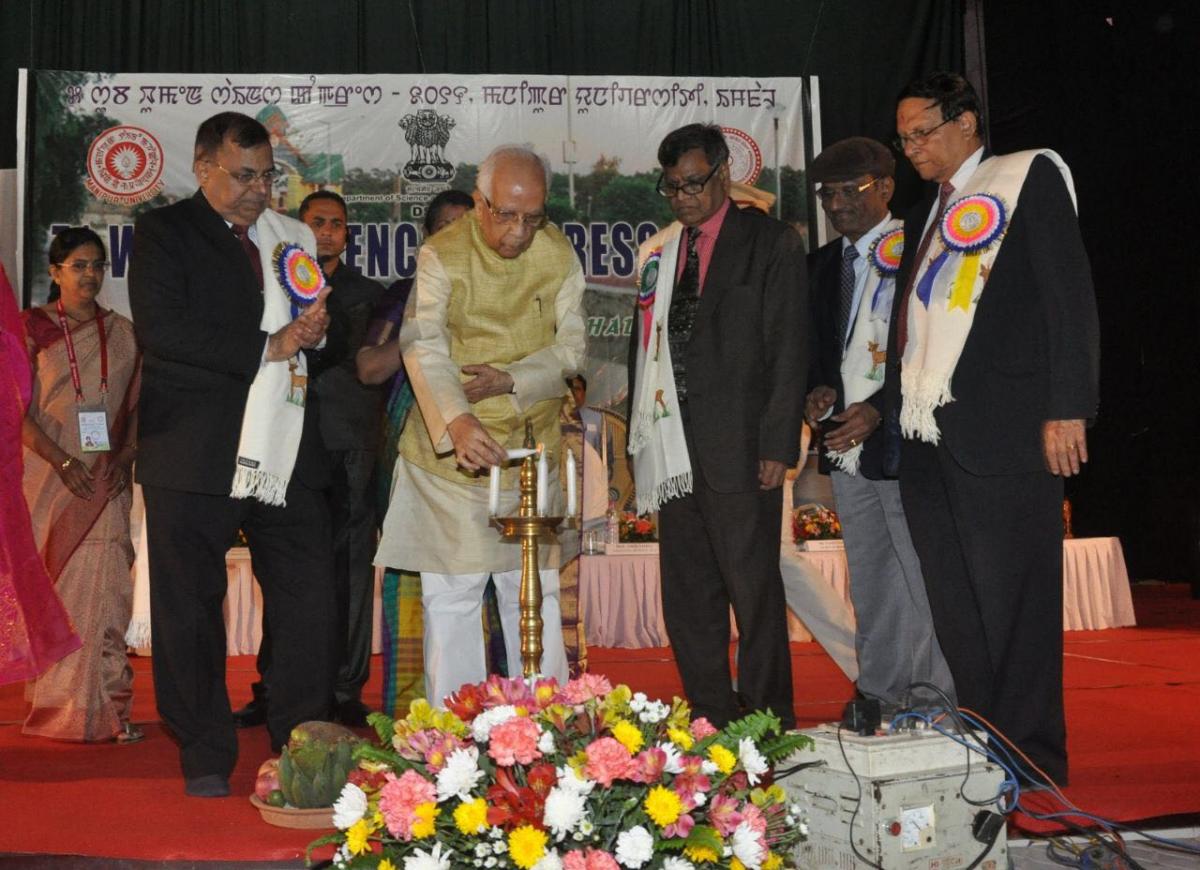 Women Science Congress to empower the women & inculcate scientific interest
The 7th Women Science Congress was inaugurated by Hon'ble Governor of West Bengal, Shri Keshari Nath Tripathi on 18th March 2018 at the Centenary Hall of Manipur University Imphal.
Shri Tripathi strongly emphasised that women need to be brought into the mainstream of national development. "Women empowerment may be through innovative scientific activities and integrating action-oriented literacy and the 7th Women Science Congress will act as a path-breaking initiative to empower women and bring about sustainable and inclusive development", Shri Tripathi added.
It is one of the main events in 105th Indian Science Congress, which was inaugurated by Hon'ble Prime Minister Narendra Modi on March 16, 2018.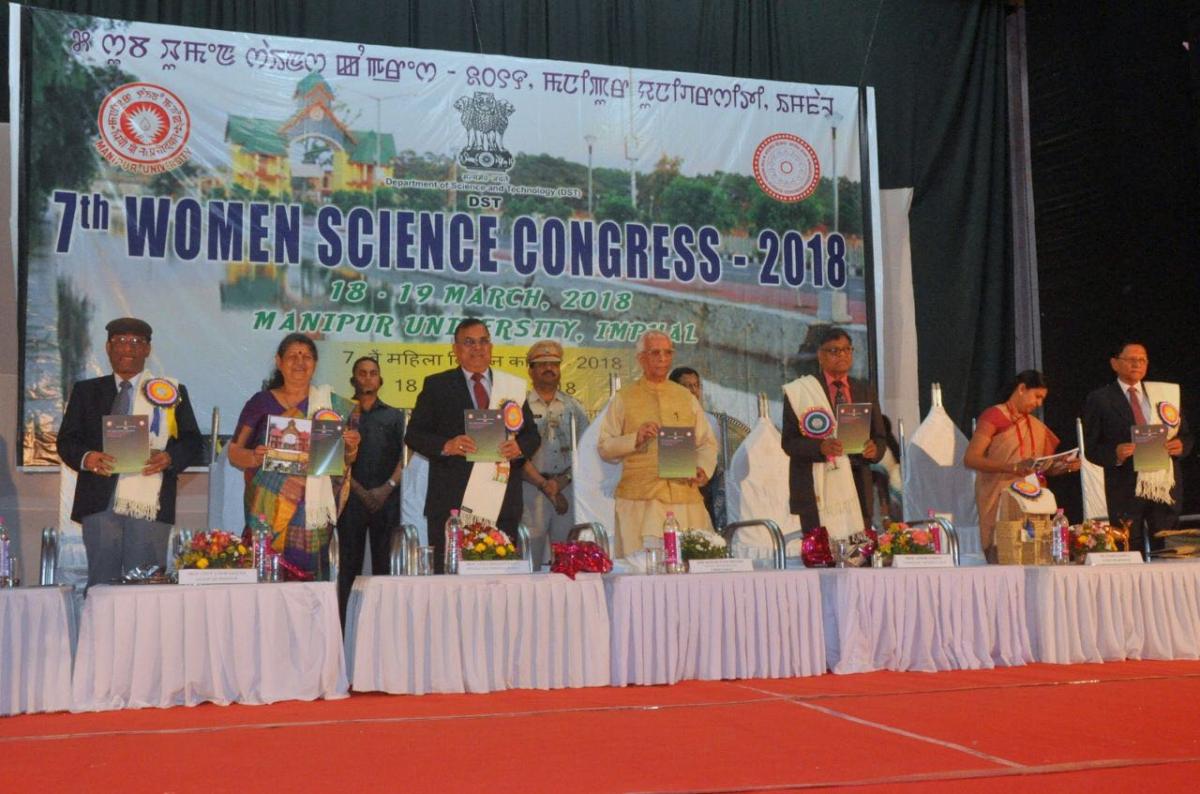 This programme is intended to showcase the contribution of women in Science and Technology. Renowned women scientists participated and delivered lectures in this session with aim to empower the women and to inculcate scientific interest and temper among them.
Smt. Namita Gupta, Scientist 'F', Department of Science & Technology pointed out that the Department has launched the India-US Fellowships in December 2017 to encourage research by women in the field of science and technology. DST and Indo-U.S. Science & Technology Forum (IUSSTF) have jointly announced the Indo-U.S. Fellowship for Women in STEMM (Science, Technology, Engineering, Mathematics and Medicine).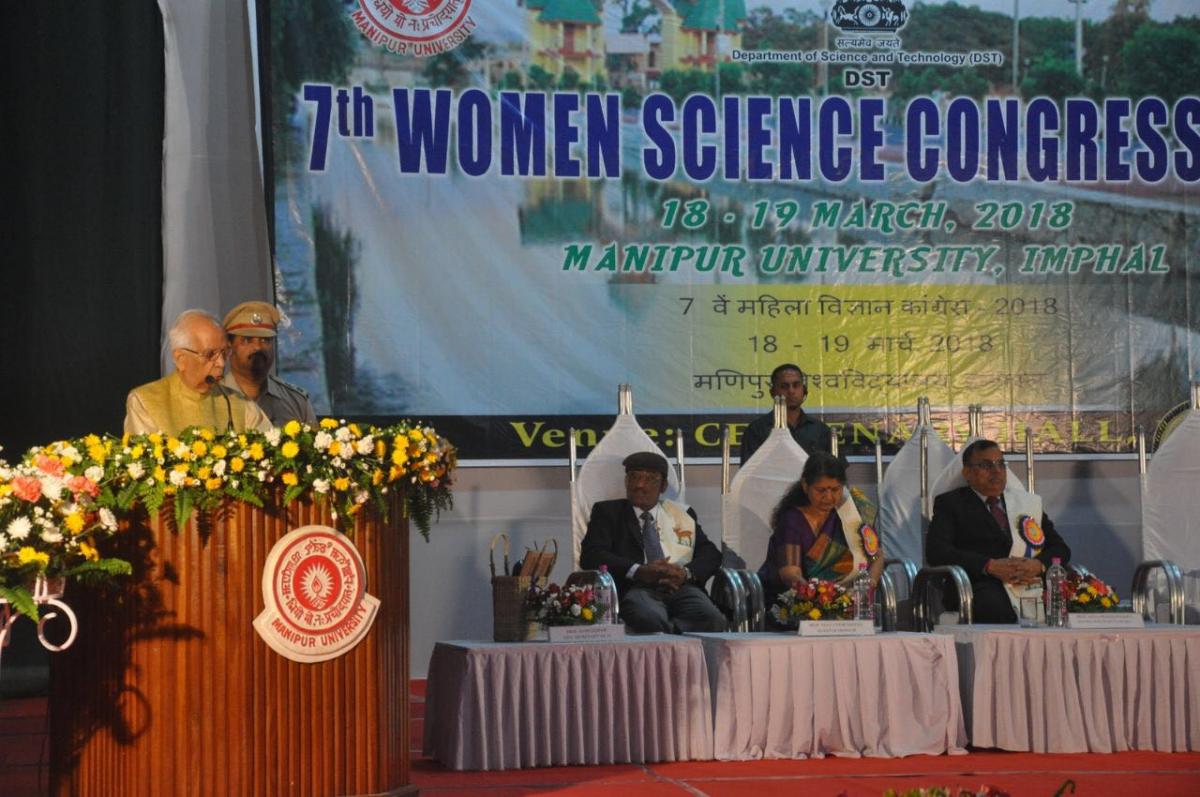 Smt. Sadhana Singh, Principal, D.G P.G College, Kanpur, started the first session and pointed out that technology can become a monitoring tool, but the real empowerment of women will come about only with the support of health workers, officials and policy-makers.  "Low-cost technology and innovations can make the difference, especially in the fields of water purification, hygiene and sanitation, controlling vector-borne diseases and early diagnosis of communicable and non-communicable diseases", she added.
In a presentation on the role of women in science, Head, Department of Botany, Maharaja College, University of Rajasthan, Jaipur, Dr. Vidya Patni said that the Government is trying to increase the number of women scientists and more than 1,000 project proposals from women have been cleared in a year recently.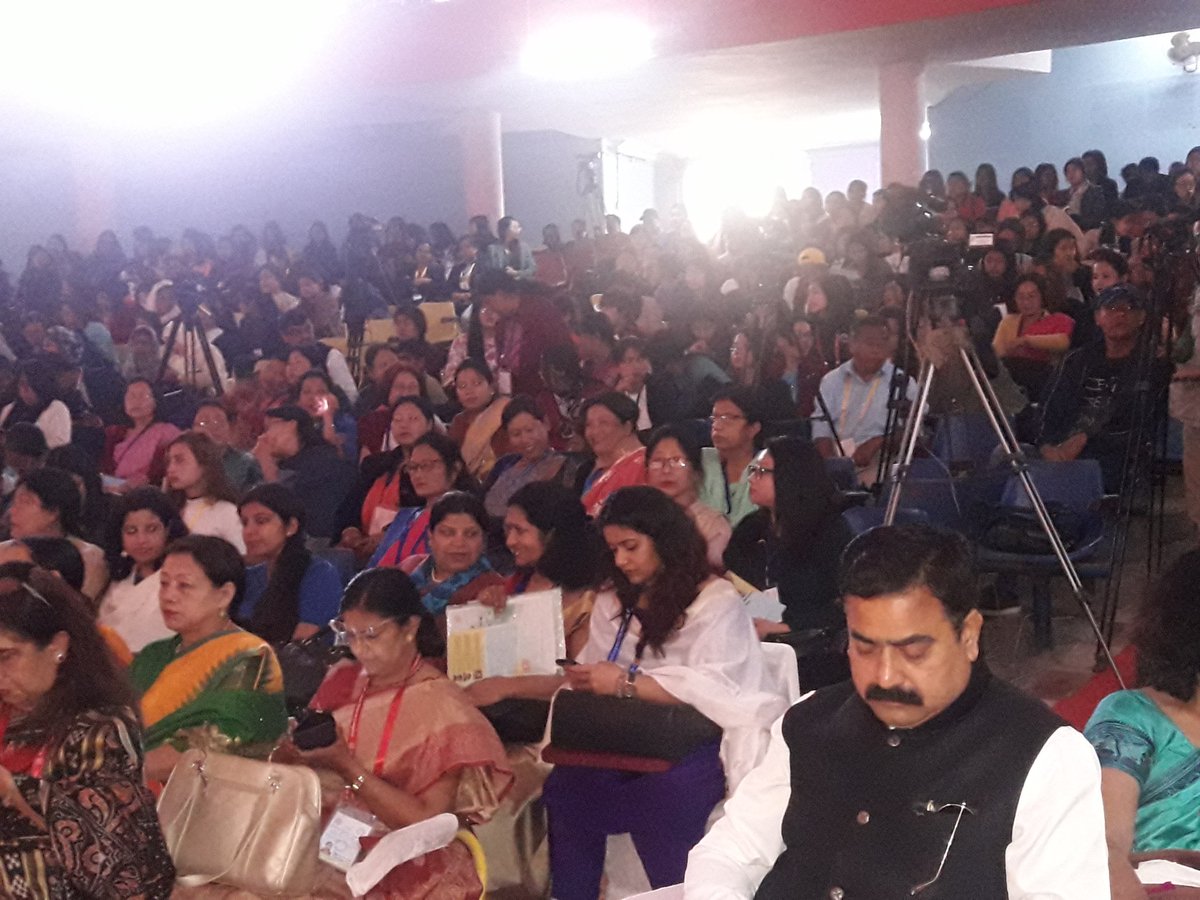 Dr. Patni also referred to Department of Science & Technology's KIRAN programme for research in various fields of science and technology, comprising of Women Scientist Schemes A for Basic/Applied Sciences, Women Scientist Schemes B for Societal benefit and Women Scientist Schemes C for internship in Intellectual Property Rights (IPRs) and self-employment. She underlined the need for three Rs – Recruitment, Retention and Recognition of women in scientific institutions and research.