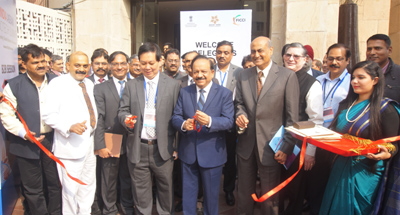 India ASEAN Innotech Summit discussed effective ways of encouraging collaborative efforts in science, technology, human resources, infrastructure and innovation and boosting them through the ASEAN India Science & Technology Development Fund. (AISTDF)
The Summit was attended by about 250 Indian delegates and over 60 stakeholders from all 10 ASEAN member countries including scientists, startups and industries shared the needs, opportunities, priorities of the region which require science technology interventions in the two day summit.
Dr. Harsh Vardhan, Minister for Science & Technology inaugurated the summit organized by DST and FICCI calling upon the scientific community in India and ASEAN member states to strengthen collaborative research in science, technology and innovation to address the economic and societal challenges being faced by the two regions. More than 50 Innovations/Technologies from India and ASEAN countries were exhibited during the InnoTech Summit.
"The time now is for simple solutions for complex problems through innovation," he added.
Department of Science and Technology (DST) in association with the Federation of Indian Chambers of Commerce & Industry (FICCI), National Research Development Corporation (NRDC) and National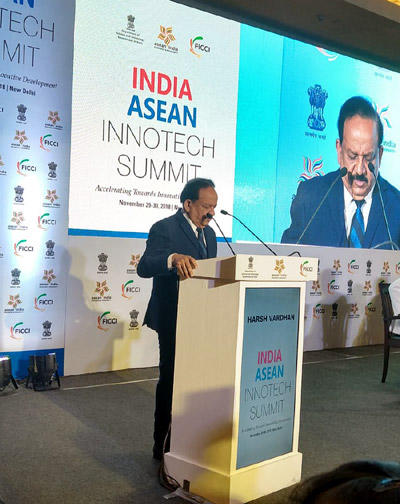 Innovation Foundation (NIF) have taken the initiative of promoting the ASEAN-India Innovation Platform under the $5million ASEAN India Science and Technology Development Fund (AISTDF) to further enhance the Innovation and  collaborative research in the region. The platform will foster and facilitate transfer and commercialization of these technologies among ASEAN States and India.
Through this initiative, more than 400 technologies / innovations which are ready to be commercialized and implemented in the ASEAN region have brought under this single platform.  Dr Harsha Vardhan urged the scientific community to pool and share technologies through the platform.
Applauding the initiative, Dr. Harsh Vardhan said that the summit should be an annual event with take aways and learnings, and the government will continue to extend its support for the same in future as well.
"Science and Technology adds a new dimension to the strong India-ASEAN cultural bonds and complementary economic and political systems," DST Secretary, Prof. Ashutosh Sharma, pointed out. He emphasized that the need of the hour was to scale up collaborations in new areas like nanotechnology, materials science and biotechnology; and enhance capacity building in S&T.
Prof. Sharma added that the ASEAN-India Innovation Platform (AIIP) is a major element of the enhanced the ASEAN-India S&T Development Fund (AISTDF), which is a part of ASEAN-India Science & Technology Collaboration. He applauded that the India ASEAN innovation platform which was launched  10 months back by DST  and has already received substantial response.
The AIIP comprises social innovations, product and processes innovation generated by industry and research innovations from the academia and R&D labs. Professor Sharma called upon innovators in ASEAN countries to explore the numerous opportunities available in India and build partnerships for the common good of the people in the two regions.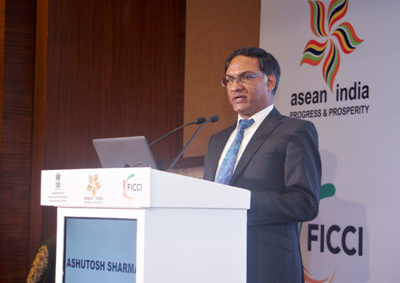 "The time was ripe to share the best ideas and build powerful networks between the scientific community of ASEAN and India," said Moe Kyaw Aung, Ambassador of Myanmar to India. He called for creating sustainable national and international innotech projects to build a continuous and dynamic science revolution,"
Nirankar Saxena, Deputy Secretary General FICCI in his address mentioned that in this 21st century technology and innovation should create welfare for common man. India and ASEAN member states should aspire to replicate successful models in each other's region.
The two-day summit was organised by DST in association with FICCI and and the Ministry of External Affairs, to constitute the ecosystem for innovation-led technical and economic development.