Governor of Nagaland inaugurated Children Science Congress on 17 March, 2018
Hon'ble Governor of Nagaland, Shri P B Acharya inaugurated Children Science Congress (Rashtriya Kishor Vaigyanik Sammalan) at Manipur University, Imphal on 17 March 2018 in presence of Shri L Radha Kishor Singh, Chairman, Manipur Pollution Control Board & Khadi & Village Industrila Board, Manipur, Prof. PP Mathur, General Secretary (Scientific Activities), ISCA and Prof Adya Prasad Pandey, Vice-Chancellor of Manipur University.
In his inaugural speech, he delivered an inspirational message for young children and addressed them as the "Future of India". He also mentioned that science is important for the development of the society and the country.
The Children Science Congress, an important event of the Indian Science Congress, is organized to provide a unique opportunity to children of the age group of 10-17 years to use their scientific temperament and knowledge and to quench their thirst for creativity by conducting scientific experiments to solve problems identified by them. Around 5000 students were participating in this mega event and have an opportunity to interact with scientists and subject experts.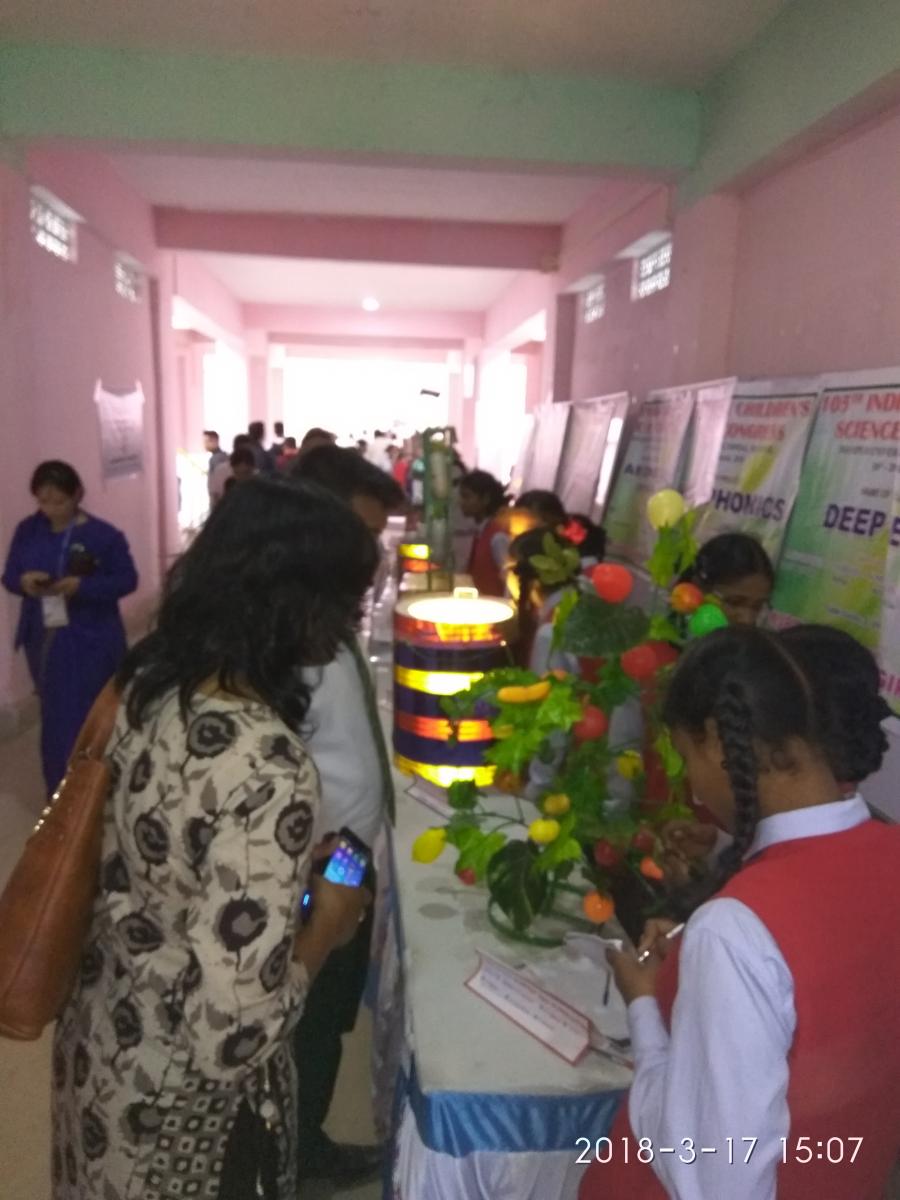 In order to this, every year about 7-8 lakhs school children in the age group of 10-17 yrs participate at various levels from the districts, states & union territories. Around 2 to 3 best projects from each state participated in Indian Science Congress. This year also these projects after qualifying district and state level rounds were showcased at Manipur Institute of Technology, Imphal. A model demonstration programme was also organised this year with participation of 24 members of HPM Planetarium, Warangal, Telangana. The young scientists are very excited to showcase their innovative ideas and solve problems they experience locally through using of science and technology.
The projects and models were mostly on renewable energy, Swachh Bharat, unmanned agricultural tools, pollution reducing pilots, waste management and so on. The focus was thus on S&T interventions for masses.
Infosys ISCA Travel Award 2018 was also given to top 10 students for their best write ups for innovations in the field of Science & Technology. The awardees included Ms Anjali Kumari from Shine Academy, Secunderabad; Ms G Lakshmi Priya, Ms P Sudhiksha & Ms G Rishita from Sant High School, Secunderabad; Ms Shikha Tamta & Ms Sapna Dhiman from Riverian School, Dehradun; Mr Yashu Gupta from Seth Anantram Jaipuria School, Kanpur; Mr Amarnath Reddy from ZP High School, Anantpur and Mr T Yuvraj from Rajiv Gandhi Institute of Knowledge Technology, Telangana.