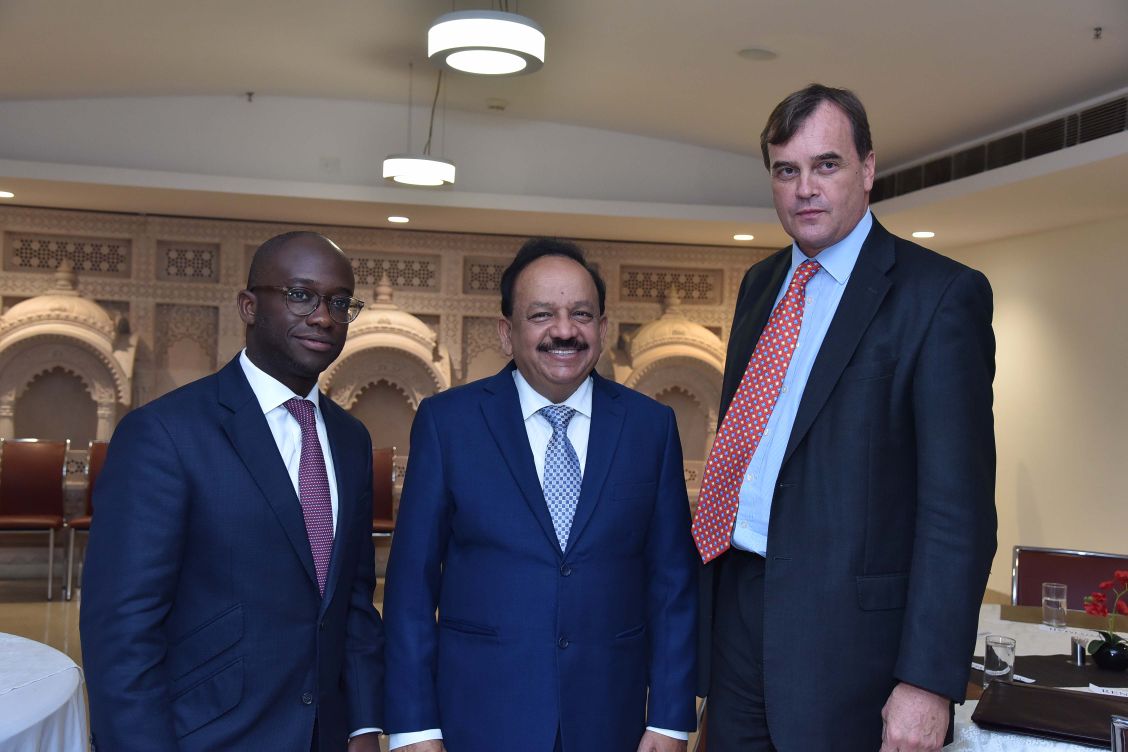 Dr Harsh Vardhan, Minister for Science and Technology and Sam Gyimah, Minister for Universities, Science, Research and Innovation announced projects managed by UK Research and Innovation (UKRI) and collaborators in India during 6th UK-India Science and Innovation Council meeting in New Delhi on 26 July 2018.
The meeting marked a decade of partnership facilitated by a representative office for UK research and innovation in India and also discussed how the science and innovation cooperation between the two countries has thrived in an atmosphere of mutual goodwill and explored ways to strengthen them and orient them towards economic & social benefits.
Dr. Harsh Vardhan expressed his satisfaction on the progress of the council and acknowledged establishment of joint virtual centres on clean energy, research progmme on cancer biology, maternal & child health, AMR, water, energy & ecosystem.
"India and UK could develop new cooperation in Artificial Intelligence, Cyber Security, Health Technologies, Future Mobility, Green Environment and Ocean Pollution," he pointed out.
"We believe, India can lead the newly industrialising countries in developing & adopting affordable technologies and processes and demonstrate a growth path & low-energy consumption pattern, more sustainable than that of industrial nations," Dr Harsh Vardhan added.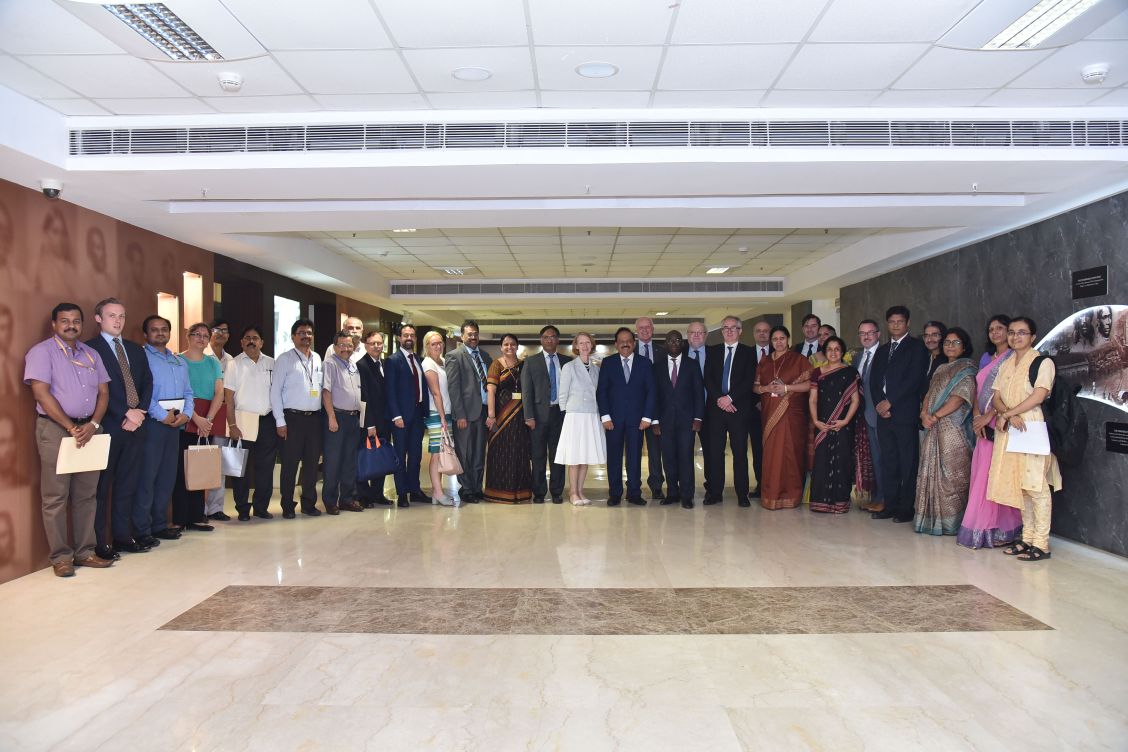 Sam Gyimah highlighted that the UK is prioritising investment in research and development to address global challenges through its modern Industrial Strategy.
"India is the fastest rising research and innovation power in the world, and there is huge potential for enhanced UK-India collaboration for high-quality, high-impact research that changes lives. Today's Science and Innovation Council meeting has reinforced our strong relationship, and the announcements we have jointly made today will ensure that cooperation continues to go from strength to strength," he stressed.
Secretary, Department of Science and Technology Dr Ashutosh Sharma highlighted the success of the Joint Newton Bhaba Fellowships and stressed that more such opportunities for young researchers could generate new ideas in science. He also insisted on sharing of data, information, mega science infrastructure between the two countries, joint support for research on cyber physical systems, artificial intelligence and other upcoming areas. 
Secretary, Department of Biotechnology Dr Renu Swarup pointed out the necessity of larger collaborations to boost projects and institutes but also clusters where a large number of institutes can work together. She added that industry should become a significant part of such collaborations.
The discussions included ways of turning first class research into real world impact, maximizing the joint impact, benefits of collaboration and areas of focus, UK- India Technology partnership, the ways of developing Responsible Global Partnership & Future Opportunities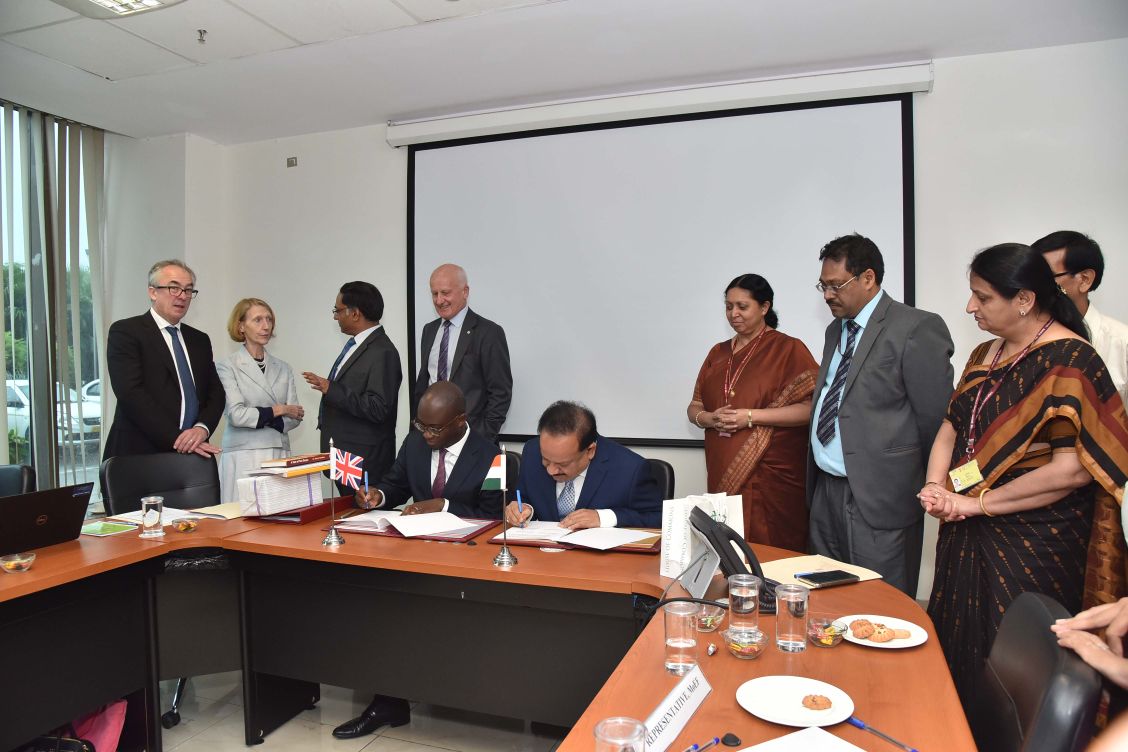 An agreement of the record of discussions was signed