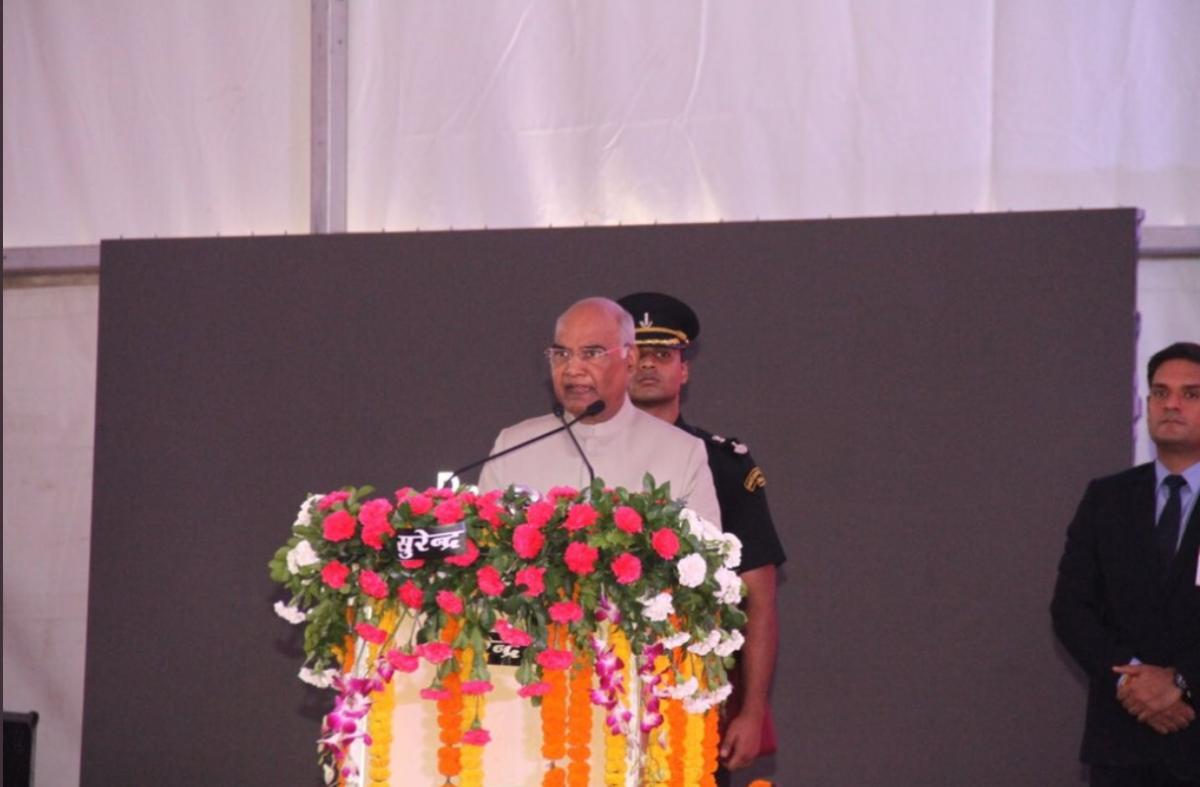 The President of India, Shri Ram Nath Kovind, inaugurated the 4th India International Science Festival in Lucknow on October 6, 2018 highlighting the necessity of a quantum jump in science by converting it into a mass movement.
"Science has been part of Indian culture, uncovering secrets of mathematics and the concept of the zero, has driven our post -1947 modernisation through Green Revolution and space programme and now in the age of robotics, precision manufacture, bioinformatics, gene editing and artificial intelligence, it is time for a quantum jump which can be brought about by converting science into a mass movement," Shri Ram Nath Kovind pointed out.
The President said that this can be done by promoting tinkering and innovation as an everyday activity in our labs, our universities and even in our schools.
The four-day festival the theme of which is Science for Transformation encourages participation of researchers, students, and public.  It serves as a platform to create and develop collaborations among research institutes and organizations to showcase and transfer innovative ideas and technologies developed by various research institutes.
 "If we are to transform India into a middle-income economy and an advanced industrial power, we need to upgrade the engines of knowledge creation. Science and technology are not a mere add-on, their cross-cutting nature and role in every field and in all our flagship programmes and developmental efforts have to be appreciated," he said.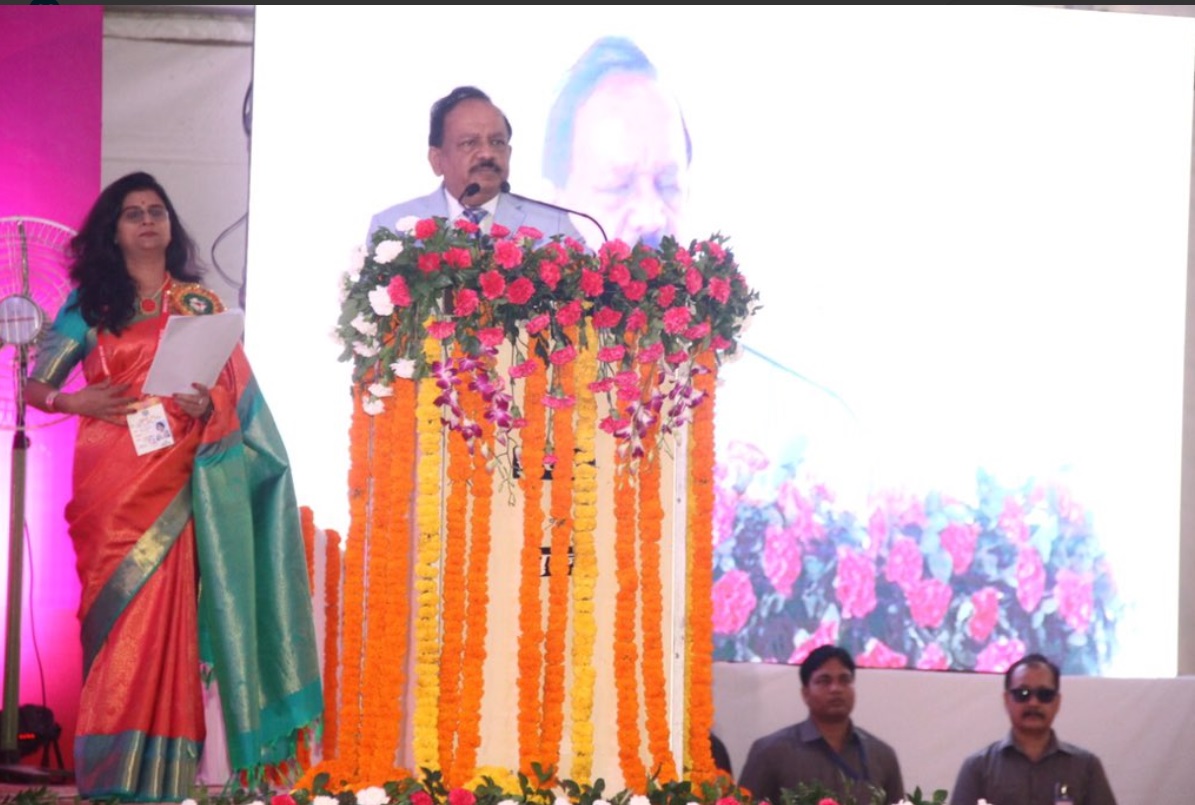 The President emphasized that the role of science and scientific innovation in our national developmental agenda is expanding day by day. In 2017, patent applications by Indian start-ups rose to 909. This was a 15-fold increase from the number in 2016 when it was just 61. In 2018, India's R&D investments will amount to an appreciable US$ 83.27 billion.
"The government has announced the Prime Minister's Research Fellowship Scheme. It will promote development through innovation and has a budget of Rs 1,650 crore for seven years beginning 2018-19. These are exciting times for science in India. The resources are now available. It is for our talent pool to respond," he added.
The President said that science is done best when it is a collaborative venture, with resources – including funding resources and facilities being shared. This is the era of partnerships between research centres and universities.
He urged the scientific community to mentor and to open its doors to budding researchers and students in universities. He said that budding researchers and students look up to senior scientists for guidance, support and access to laboratories and equipment. With such generosity of spirit and of intellect, Indian science will carry much greater weight. And it will move closer to building a best-in-class ecosystem.
The President emphasized that the participation of women in higher science needs to increase. He noted that of the 3,446 scientists working at the Council of Scientific and Industrial Research, only 632, or 18.3 per cent are women.

He said that in a week when women scientists have won Nobel Prizes for physics and for chemistry, this is a telling statistics. It is a reminder that the scientific potential of our daughters is not being adequately harnessed. This is both a social and systemic challenge, but it is our collective responsibility to overcome it.
While addressing the event, Dr Harsh Vardhan, Minister for Science & Technology said that the government will extend all the support for people with innovative ideas who want to deliver something for the society and their dreams ambitions will be take care of.
"India International Science Festival is dedicated to the memory of one of the greatest statesman of India, Shri Atal Bihari Vajpayee Ji. He did so much for Science and we can never forget his contribution to India," he added.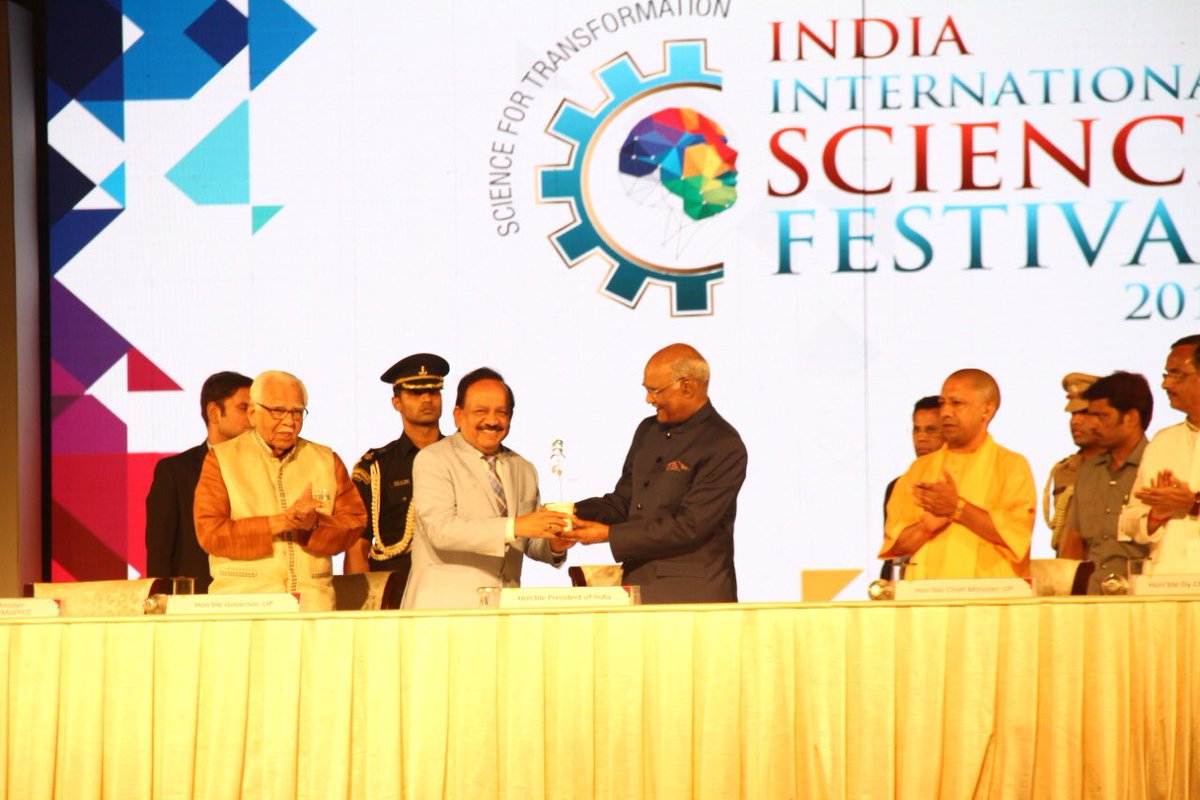 The Governor of Uttar Pradesh Shri Ram Naik, Chief Minister Yogi Adityanath, Secretary Department of Science & Technology, Prof. Ashutosh Sharma, Secretary Department of Biotechnology, Dr. Renu Swarup, and President, Vijnana Bharati, Vijay Bhatkar, also addressed the inaugural function.