Ten women researchers from India and Two from Germany were awarded under 'Women Involvement in Science and Engineering Research' (WISER) programme to promote women researchers in India/Germany to participate and collaborate in ongoing R&D and innovation projects on the occasion of 13 Foundation day of IGSTC (Indo-German Science and Technology Centre). They will receive financial assistance and will not need to apply for fresh project grants in partnering countries.
"Research efforts should be directed towards contributing to society and making a positive impact on people's lives," said S.K. Varshney Head of International Cooperation Division (ICD) at the Department of Science and Technology (DST) and Co-chair of IGSTC at the inauguration of the programme.
Stephan Grabherr, Charge d'Affaires of the German Embassy in Delhi, highlighted the significance of collaborations between industries and universities and stressed the need for fostering strong partnerships and knowledge-sharing between these two spheres.
R Madhan, Director, IGSTC emphasized the significant programs and achievements that have fostered a strong partnership between India and Germany while Annapurni Subramaniam, Director, Indian Institute of Astrophysics (IIA) and Chief Guest for the occasion emphasized on the significance of increasing the representation of women scientists and ensuring a proportional number of women-led projects for fostering inclusivity and diversity within the scientific fraternity.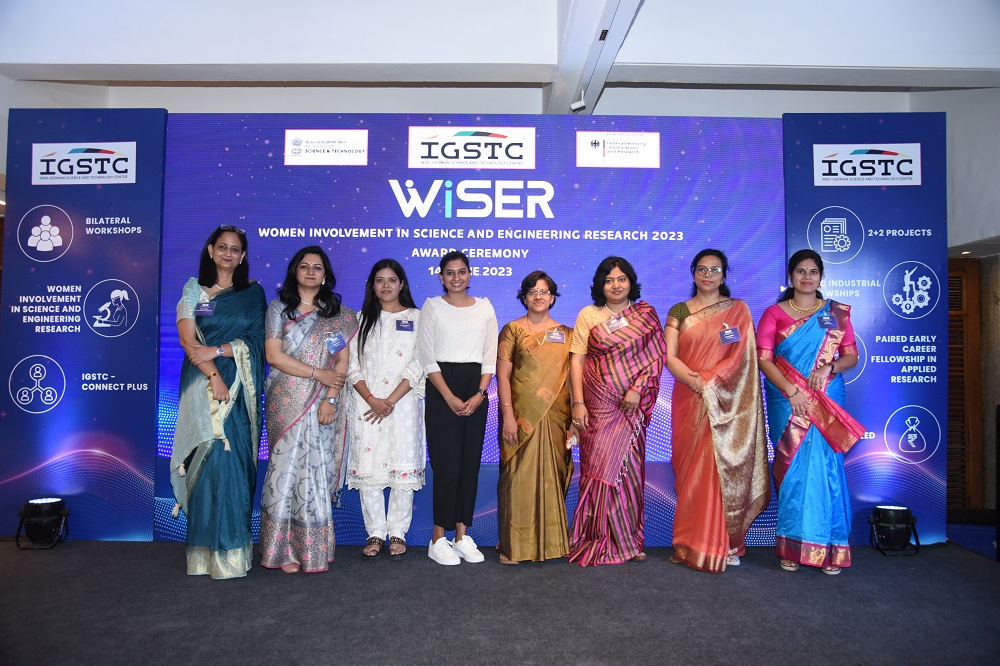 IGSTC celebrated its 13th Foundation Day event on 14th June, 2023 to highlight its achievements and its role in promoting the Indo-German Science and Technology partnerships since its inception in the year 2010.
Industrial Fellowships-2023 Awards were given to 20 young Indian researchers from leading academic and research institutions spread across India. While, this fellowship provides exposure to young Indian researchers at German Industrial ecosystems and applied research Institutions for 06-12 months, the WISER program facilitates lateral entry of women for perusing research in Science and Technology, create avenues for long term Indo-German research collaborations and enhance capacity building & networking.
Mr. Rajesh Nath, Managing Director, German Engineering Federation (VDMA) in India also participated as guest of honour.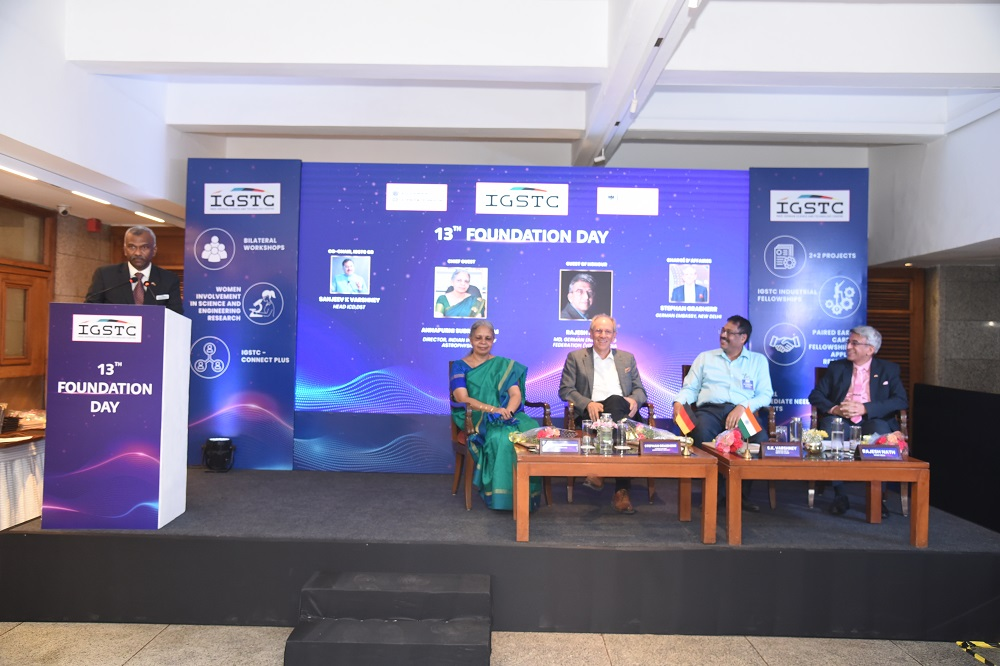 IGSTC also organised an outreach event on the day which was attended by scientists, academicians from around 30 Institutions in and around Delhi wherein the attendees were briefed about available opportunities at IGSTC for Indo-German collaboration in S&T. The success stories of IGSTC programmes were also presented during the event.
The Indo-German Science & Technology Centre (IGSTC),  a bilateral institution established by the Department of Science and Technology (DST), Government of India, and the Federal Ministry of Education and Research (BMBF), Government of Germany to promote Science and Technology collaboration with a focus on applied research and technology development, has supported 54 applied research projects on various thematic areas, 55 bilateral workshops, capacity building through 82 Industrial & early career fellowships, 23 WISER fellowships for Women researchers and small ignition funding for 07 projects.
The main focus of IGSTC over the years has been to provide a networking platform between the Indian and the German researchers/Industry personnel and has connected around 6300 + researchers / Industry personnel through its various programmatic activities.