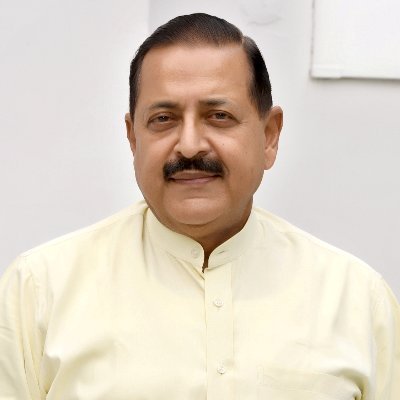 Dr Jitendra Singh, has taken over as the Minister of State (Independent Charge) for Science and Technology as the Ministries were included under the charge of Office of the Prime Minister.
He is a physician known for his work on diabetes and endocrinology. He has been a professor, a consultant, clinical practitioner, author of eight books, and a newspaper columnist as also the ex-chairman for the National Scientific Committee Diabetes and the Research Society for the Study of Diabetes in India.
With an M.B.B.S. degree from Stanley Medical College, Chennai and M.D. from Government Medical College, Jammu, Dr Singh has authored several books including Monograms on Diabetes and World Book Fair best seller, "Diabetes Made Easy". He is also the author of chapters on diabetes in text books for Post Graduate Course (Medicine) and runs a syndicated weekly column "Tales of Travesty", popularly read and regularly published for three decades. He is Minister of State for Prime Minister's Office; Personnel, Public Grievances and Pensions; Department of Atomic Energy and Department of Space.