Anusandhan National Research Foundation (ANRF) signifies priority and commitment to research and innovation at the highest level in the government, said Dr Akhilesh Gupta, Secretary of SERB and Senior Adviser, Department of Science and Technology at a talk on Anusandhan National Research Foundation hosted by the National Centre for Biological Sciences.
"The challenge of ANRF is to introduce changes so that research makes a tangible impact on society and prioritise quality and relevance over quantity, rather than the current focus on generating research output," Dr Gupta said at the online talk titled Changing Landscape of Research Funding in India: Anusandhan National Research Foundation: India's vision to Achieve Global Leadership on 25th August 2023.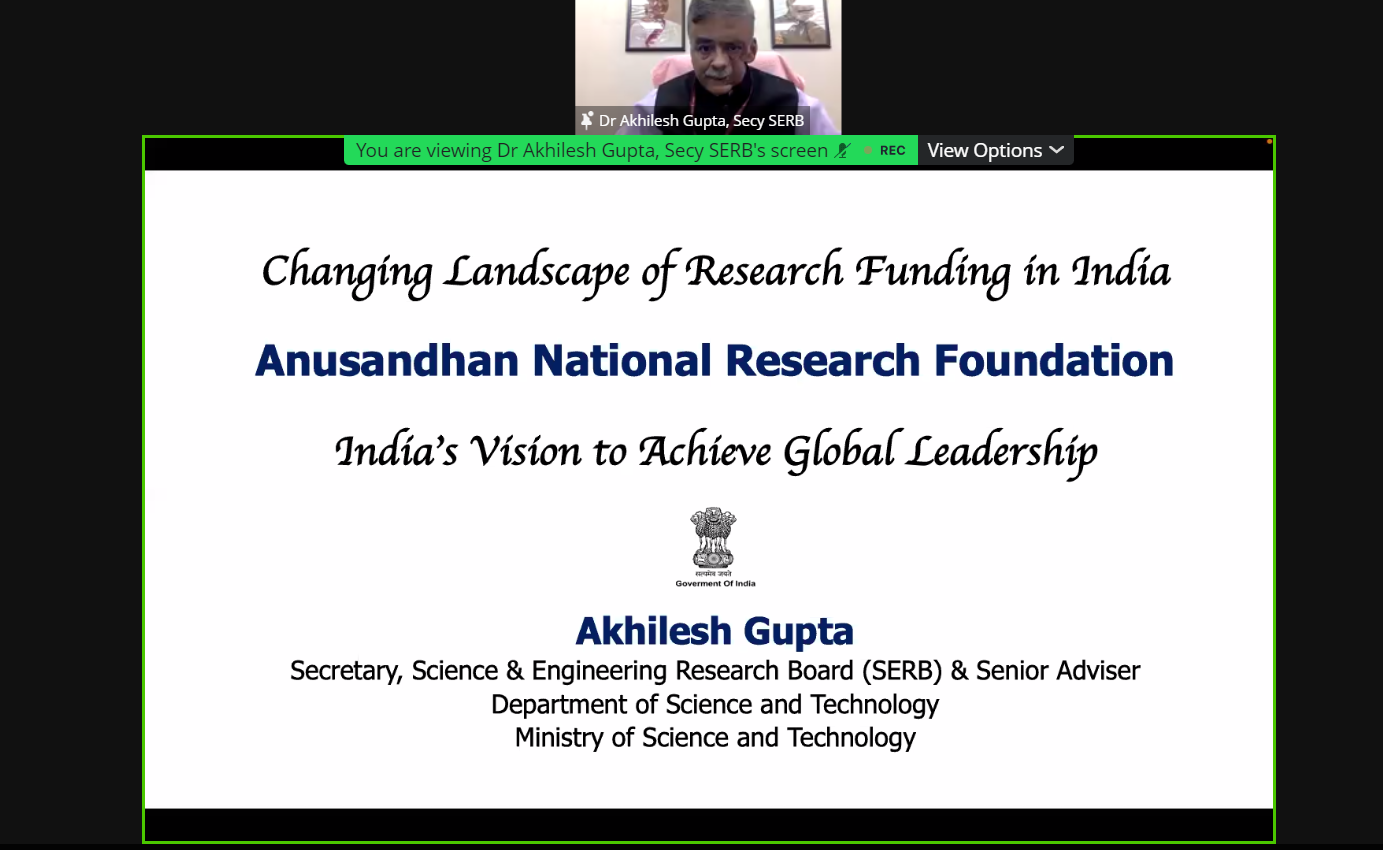 He added that the foundation will encourage translation research in all universities beyond Technology Readiness Level (TRL) 3, indicating a commitment to taking research outcomes from the lab to practical applications.  
Dr Gupta pointed out that while the funds for NRF will be sourced from various avenues, including contributions from industry, philanthropic foundations, international organisations, and other stakeholders, a novel model has been proposed for the foundation which emphasises industry-led initiatives with government support. "The involvement of the industry is crucial in ensuring that research outcomes are aligned with real-world needs and can be effectively implemented," he stressed.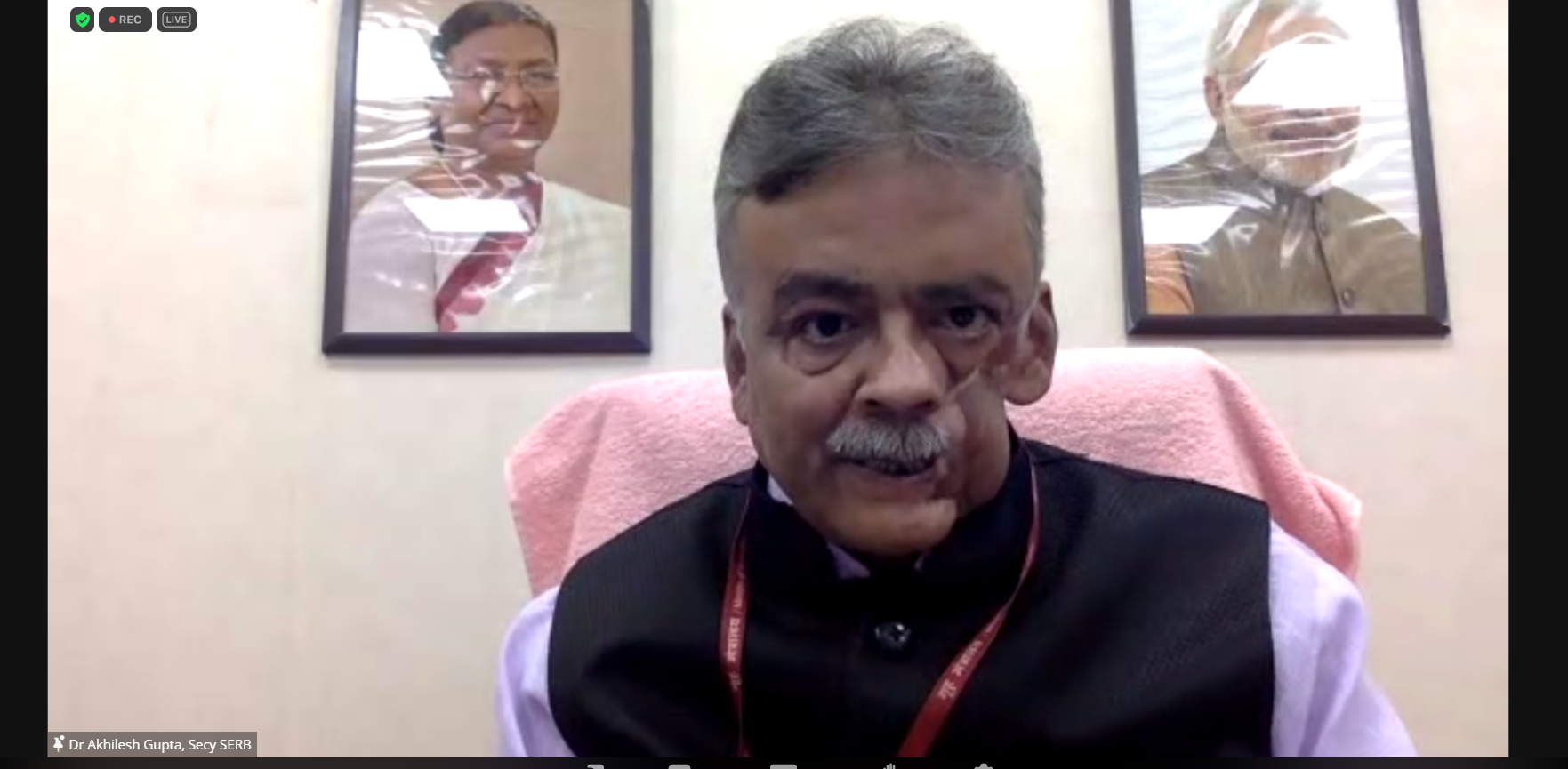 He underlined that while Science and Engineering Research Board's (SERB) transition to NRF represents a significant shift in priority of research funding in India, several significant initiatives like doubling private sector R&D investment, increasing the number of full-time researchers, promoting women's participation, and National repository of STI Data are under consideration to foster innovation and research in the country.
Professor LS Shashidhara, Director, National Centre for Biological Sciences (NCBS) as well as several scientists from NCBS and other scientific institutions all over the country participated in the interactive session.