The importance of applying new technologies for deep science was highlighted by Dr. V K Saraswat, Member, Science & Technology, NITI Aayog & former Chairman, TIFAC Governing Council at the 36th Foundation Day Celebrations of TIFAC on February 10, 2023.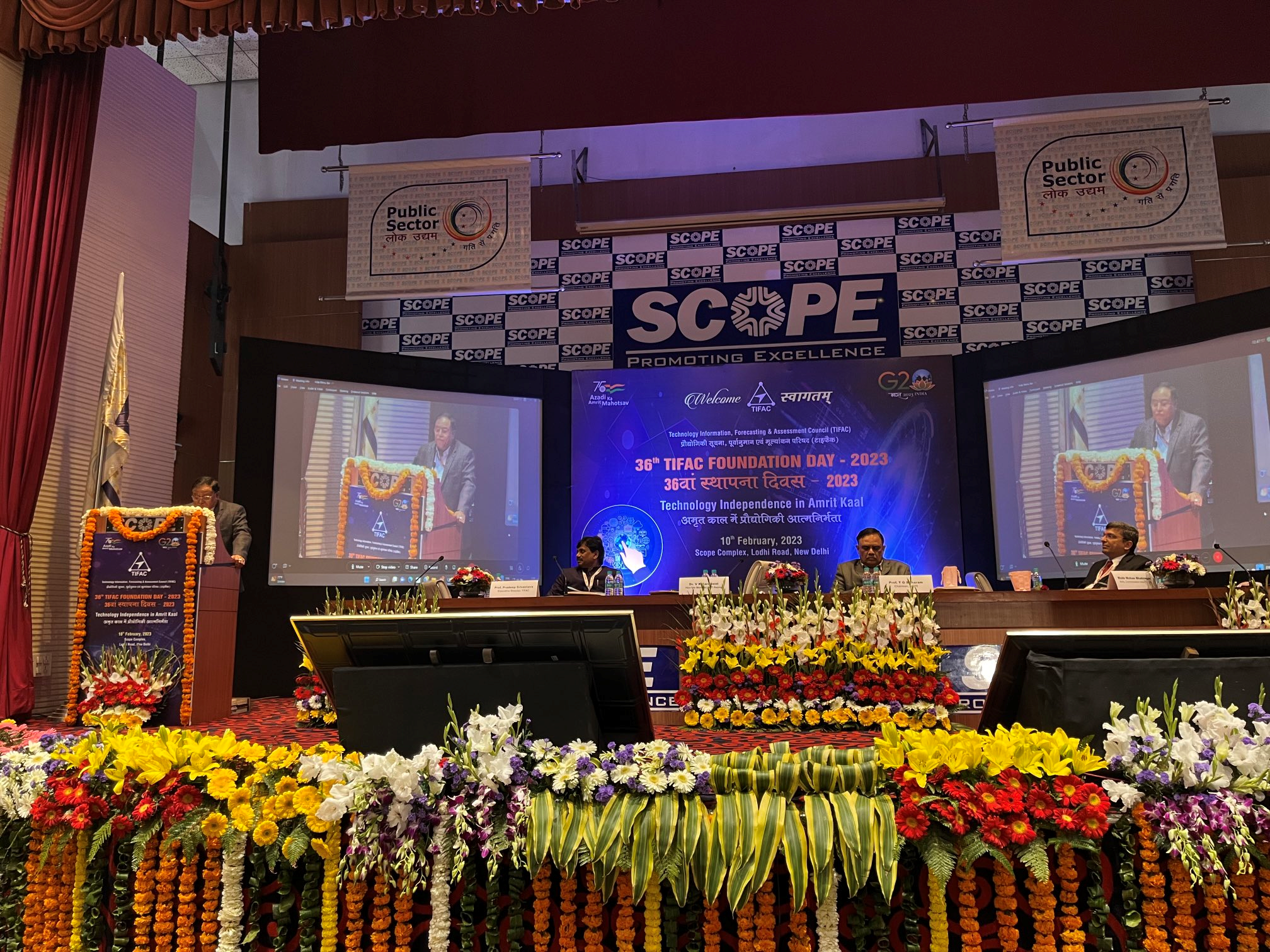 "Rather than being the reason behind loss of employment, new technologies or metaverse can help economic growth if it is used for deep science and for agricultural forecasting, disease forecasting, and so on. Technologies such as Artificial Intelligence, machine learning, and so on need to be integrated with statistics to give better forecasts about agriculture, health, and so on, so that proper planning can be done in time," Dr. Saraswat said at the TIFAC programme.
He added that as we move into the 6th wave of innovation for sustainable technology development, we need to focus on the circular economy, green tech and increase India's manufacturing base.
Prof. T G Sitharam, Chairman, AICTE, who delivered the TIFAC Day lecture, talked about reforms in education and rethinking of exam patterns that will help develop multidisciplinary abilities as specified in the new National Education Policy 2020 (NEP).
The Technology Vision 2047, Technology Assessment and Mentoring towards showcasing technologies from startups (TeAM ), and Tech Exchange Platform were launched while the WISE Internship in IPR was announced, and the TIFAC Report – Decarbonization Roadmap was released at the programme today.
The celebrations were attended by Dr. Pradeep Srivastava, Executive Director TIFAC, DST officials and other dignitaries.