The contribution of women in all walks of life, including STEM, as well as conservation of biodiversity, was highlighted at the 10th Women Science Congress (WSC), organised as a part of the 108th Indian Science Congress at Rashtrasant Tukadoji Maharaj Nagpur University during 5-6 January 2023.
Padmashri Smt. Rahibai Soma Popere, a farmer and conservationist, highlighted the crucial role women have played in biodiversity conservation and also elaborated about her campaign to help farmers return to native varieties of crops while Chief Guest Mrs. Kanchan Gadkari, Head, Seva Sadan Sanstha, spoke about self-reliance among women. Several eminent women scientists shared their research and professional experiences with the audience.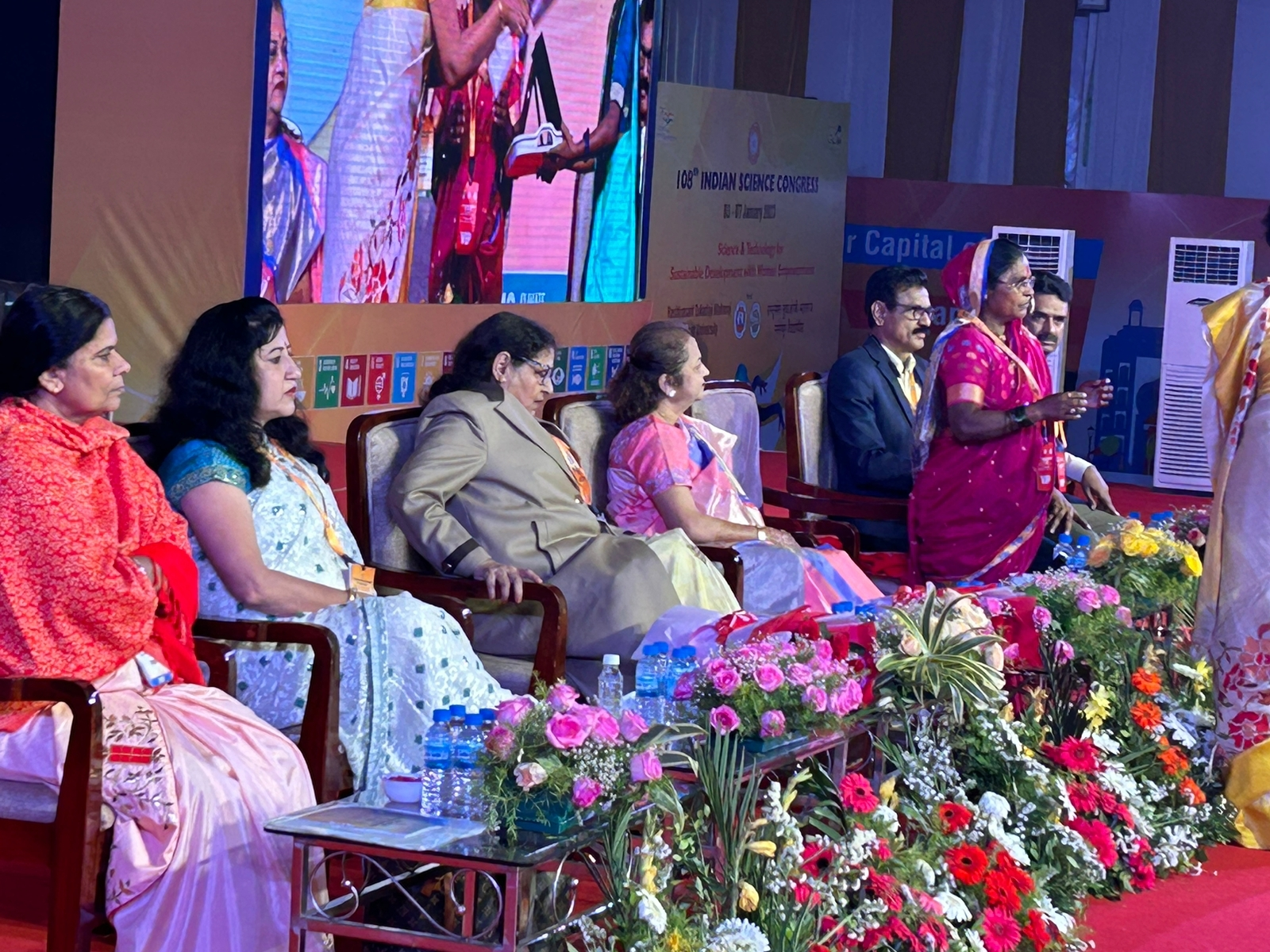 Dr. Nisha Mendiratta, Advisor & Head, WISE-KIRAN Division, Department of Science & Technology (DST), emphasized on the need for interventions to promote women in STEM. She highlighted that in tertiary education, the percentage of girls is more than 55, but after that, there are high numbers of dropouts - an issue that needs to be addressed. Dr. Mendiratta underlined the efforts of DST in plugging the gap areas and promoting women's participation in Science & Technology, benefiting more than 35000 girls and women in the last 8 years under various women-centric programs.
The experts discussed about the role of S&T in Women Empowerment; Opportunities in Food Science & Technology; Sustainable Development Goals; Science Communication, Role of Digitalization, etc.
A panel discussion was also organized wherein Dr. Indu Bala Puri, Scientist, DST, pointed out the importance of S&T-led development in rural areas. Dr. Suphiya Khan, Banasthali Vidyapith, asserted that innovation in research can excel in the output. Dr. Sangeeta Nagar, TIFAC, DST, briefed about the opportunities for women in the area of Intellectual Property Rights.
Dr. Zareena Qureshi, Principal, JNV Nagpur, shared the significance of the Vigyan Jyoti program for school girls to pursue a career in STEM fields. Dr. Sonal Dhabekar, beneficiary of the WOS-B program, highlighted how this program helped to reshape her scientific career after a long break.
Dr. Vijaylaxmi Saxena, General President of ISCA, appreciated the various initiatives of Govt. of India for empowering women. Dr. Kalpana Pande, Convener WSC, talked about the scientific temperament among women since ancient times. Around 5000 participants attended the 2-day event.