Experts discussed the way forward to create a sustainable startup ecosystem at the valedictory session of the Startup Utsav on August 12, 2022.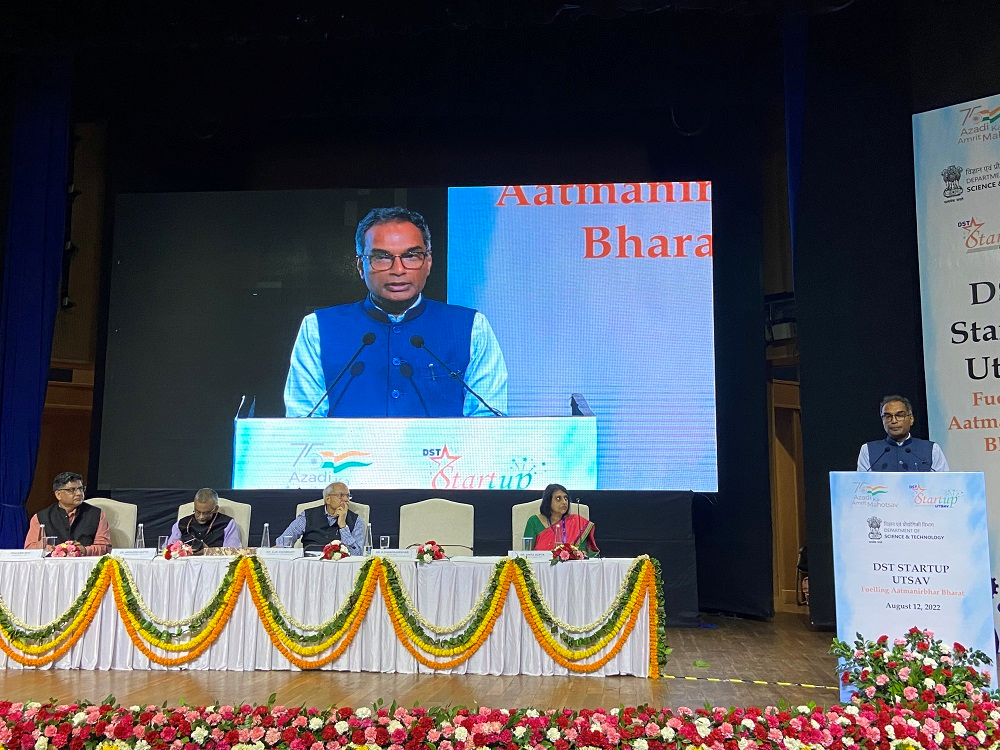 "Startups should focus on invention for tomorrow and reinvest in new startups so that the startup ecosystem can continue," said Secretary, Department of Science and Technology (DST), Dr. S Chandrasekhar, while addressing the valedictory session of the Startup Utsav.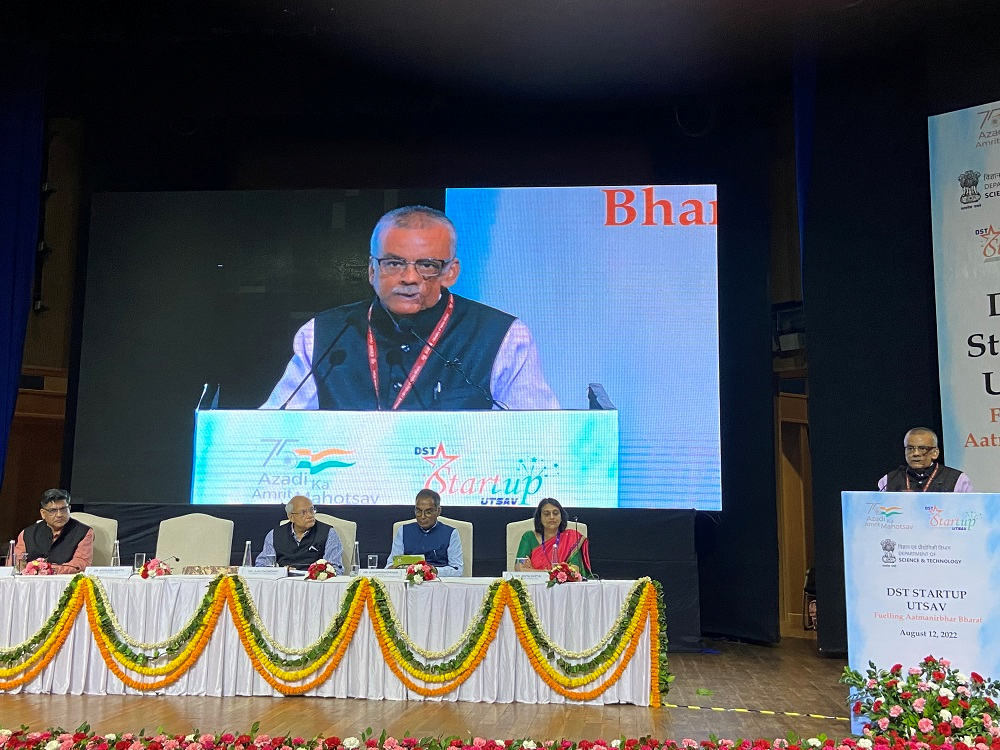 Dr Akhilesh Gupta, Senior Adviser, DST, highlighted that the new Science, Technology and Innovation Policy was amply geared to boost India's startups movement and informed that in the last seven years the DST investment has increased 5-times while the growth in startups have been 3 times.
Dr. Ajai Chowdhry, Founder HCL Technologies and Chairperson FICCI Startup Committee, highlighted that there is a tremendous opportunity for startups in the hardware and also that new startups should explore areas like designing products for the manufacturing industry, IT hardware products, drones, and microchips that can be safe, secure & cost-effective.
"The movement from service to product has been very important and should be encouraged in a huge way. The real Atmanirbhata lies in the designing and manufacturing of the products," he added.
Dr Chowdhry also pointed out that to make India a product country, we need major changes in our academic curriculum for world-class quality product manufacturing. "For this, there should be a deep focused product discussion between the academic, industry, and government and the curriculum should include design for manufacturing, design for quality, design for service, and design for environment," he stressed.
He urged DST to look into the issue of funding startups and create schemes accordingly.
Dr Anita Gupta, Head NEB division, DST highlighted DST's contribution in fostering and nurturing the fledgling start-up ecosystem steered through strong network of incubators.
Department of Science and Technology (DST) organised DST's Startup Utsav to mark the completion of five years of National Initiative of Developing and Harnessing Innovation (NIDHI) program of DST on the occasion of 75 years of independence 'Azadi Ka Amrit Mahotsav'.
The Startup Utsav showcased the 75 impactful incubated startups supported under NIDHI from across the country from various sectors in 50 physical as well as 25 in digital mode in the DST Startup Expo (5 Startups from NM-ICPS Technology Innovation Hubs were also part of 50 Stalls of Startups).