A Grassroots Innovations Accelerator program has been announced at the ongoing Festival of Innovation and Entrepreneurship (FINE) 2023, organised at the Rashtrapati Bhavan, to help grassroots innovators in farming with support for entrepreneurial, product, and market development.
The Programme announced on April 11, 2023, is a result of a partnership between the NIF Incubation and Entrepreneurship Council (NIFientreC), a TBI hosted by the National Innovation Foundation (NIF) - India, and Publicis Sapient, a digital business transformation company. The partnership will help commercialize innovations by grassroots innovators to solve challenges in agriculture and farming.
As pilot technologies for the program, prototypes of five distinct grassroots innovations were identified. These included a pepper thresher, cole vegetable harvester, mini pulses mill, clove bud separator, and walnut peeler. The innovators of these prototypes will be provided end-to-end incubation support encompassing capacity building, access to a fabrication lab, risk capital and market, and long-term support necessary to commercialize and make these innovations market ready.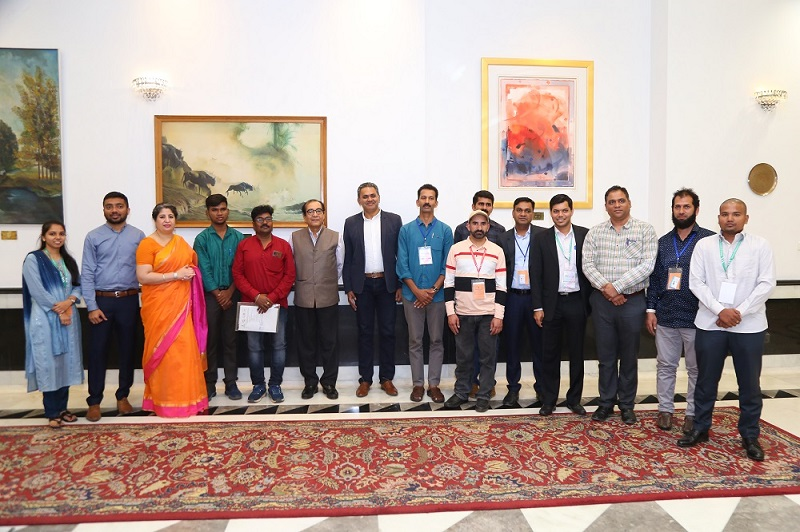 NIFientreC was established in the year 2015 with financial support from the Department of Science and Technology (DST) for incubation and commercialization of technological ideas and innovations of grassroots innovators, outstanding traditional knowledge holders, and students across the country. The host institution, NIF, is an autonomous body of the Department of Science and Technology (DST), Government of India.
This program is in sync with Sustainable Development Goal (SDG) 9, adopted by the United Nations General Assembly in 2015 with the aim to build resilient infrastructure, promote sustainable industrialization and foster innovation. NIFientreC continues to support grassroots innovators in various ways and pave the way for wider adoption through dissemination, both through social and commercial channels.
Speaking on the occasion, Dr. Gulshan Rai, Chairperson, NIFientreC, said, "This one-of-a-kind Public Private Partnership Program will set an example for societal development through commercialization and scaling up of grassroots innovations, which is a step toward Aatmanirbhar Bharat."
Expressing optimism on the partnership, Sanjay Menon, Managing Director, Publicis Sapient India, said, "We believe technology has the power to change lives, communities, and the entire world for the better. It is heartening to see the spirit of innovation among people who are building these prototypes driven by their sheer passion with no background in science and technology."