Union Minister of state for culture and tourism (I/C) Shri Prahlad Singh Patel inaugurated the first International Heritage Symposium and Exhibition (IHSE) 2020 on 15 January, 2020 at the Auditorium of the National Museum, Janpath, New Delhi.
Department of Science and Technology (DST) in collaboration with Indian Institute of Technology (IIT) Delhi and Ministry of Culture organised the two-day symposium to discuss conservation, preservation and management of World Heritage in physical and digital space.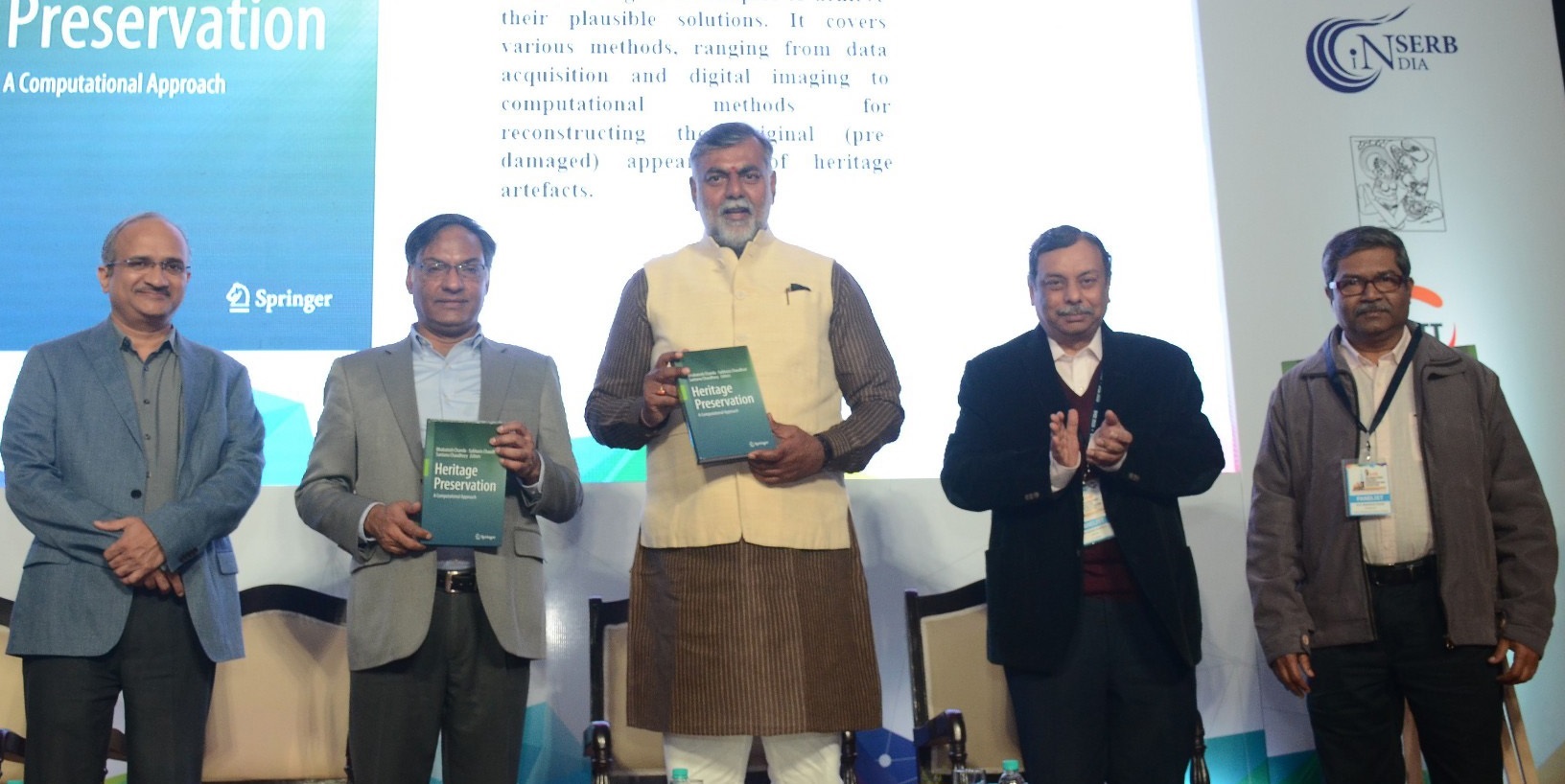 Shri Prahlad Singh congratulated the team for the developing such technology for preserving the heritage and culture. He stressed that technology should make the heritage accessible to the common people and a proper roadmap and timeline should chalked out for the same.  
During the two-day event the interdisciplinary dialogue took place between scientists, academia, historians, social scientists, practitioners, musicologists, policymakers, allowing for adoption of best practices and technology to preserve world and India's heritage.
Professor Ashutosh Sharma, Secretary, Department of Science & Technology mentioned about Cyber Physical System programme and said that the programme has one of the major focuses on heritage conservation and preservation. "In last five years lots of things have happened in the field of conservation and preservation of heritage sites but require huge push in terms of startups," he added.
Prof. Sharma stressed that during the symposium the experts from different domains should discuss and share ways to create a roadmap to promote digitalization of heritage and culture and also think how the technology could benefit tourism.
The symposium featured a line-up of distinguished invited speakers like Prof. Ashutosh Sharma,  Secretary, DST, Prof. Katsushi Ikeuchi, University of Tokyo, Prof. Nadia Thalmann, NTU, Singapore, Prof. Santanu Chaudhury, Director, IIT-Jaipur, Ms. Anna Roy, Niti Aayog, Prof. P.J. Naranayanan, IIIT Hyderabad, Prof. Sree Srinivasan, ex-Chief Digital Officer, Met Museum, New York, apart from well-known personalities from the domain of History, Arts, Performing Arts, as well as policy-makers from Ministries  of Tourism, Culture, Water Resource and so on among others.
Professor V Ramgopal Rao, Director, Indian Institute of Technology, Delhi emphasized on introducing the subject in the educational curriculum and also said that a centre for excellence can be created at IIT for preservation of culture and heritage.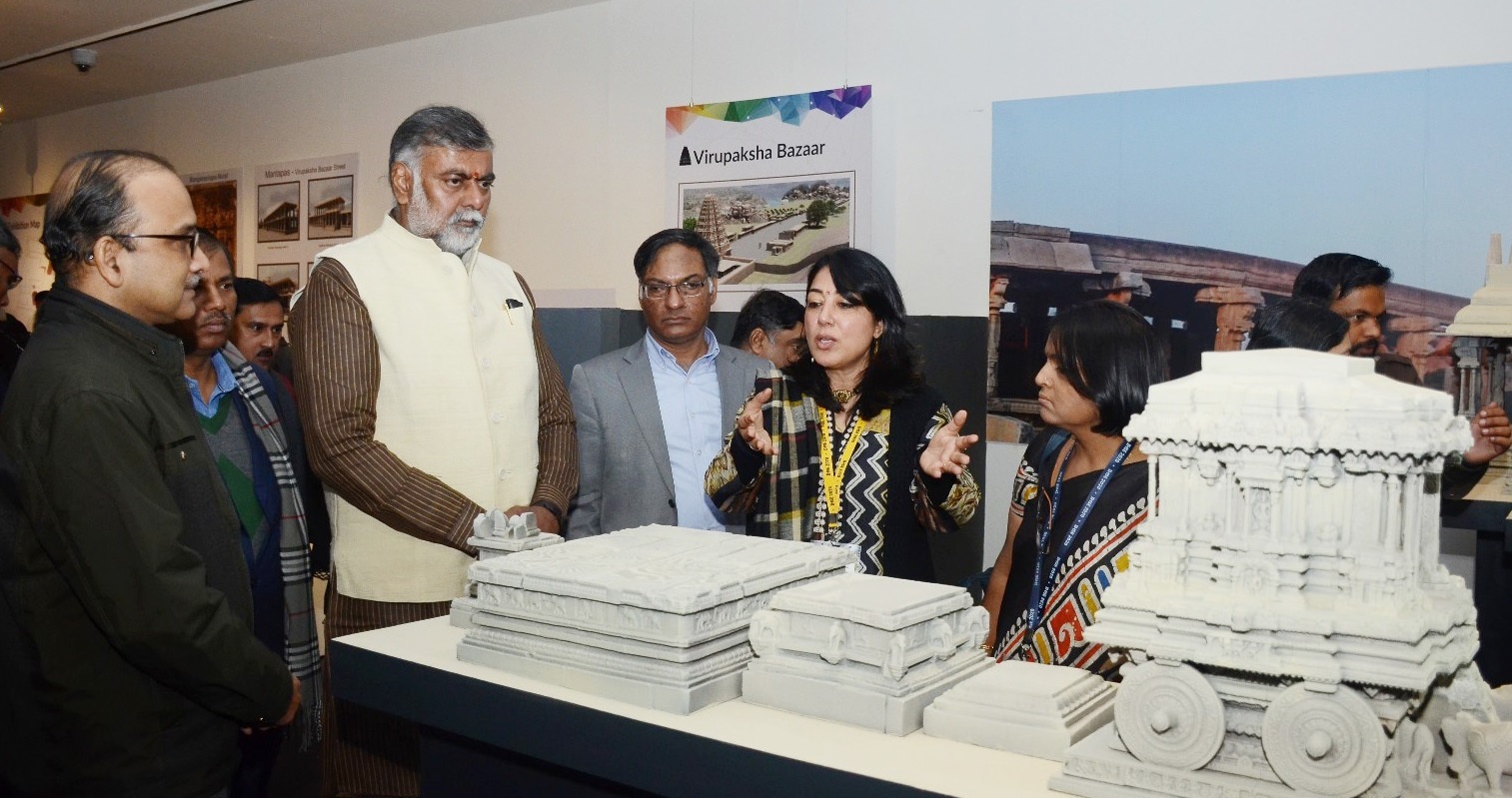 During the event two books were launched on heritage preservation using technology; Digital Hampi: Preserving Indian Cultural Heritage; and Heritage Preservation: A Computational Approach.
A month-long Exhibition was also inaugurated at the National Museum with major focus on latest technologies in the Heritage domain.