Union Minister of State (Independent Charge) for Science and Technology, MoS PMO, Department of Atomic Energy and Department of Space and MoS Personnel, Public Grievances and Pensions, Dr Jitendra Singh today said, Chandrayaan-3 will raise the level of India's international collaborations, particularly in science, technology, innovation and StartUps.
The Minister said, USA's NASA and India's ISRO are developing a strategic framework for human spaceflight cooperation and NASA is today soliciting India's astronauts. He said, India also signed the Artemis Accords during the recent visit of Prime Minister Narendra Modi to the US, which envisages a common vision for Space exploration for the benefit of all humankind.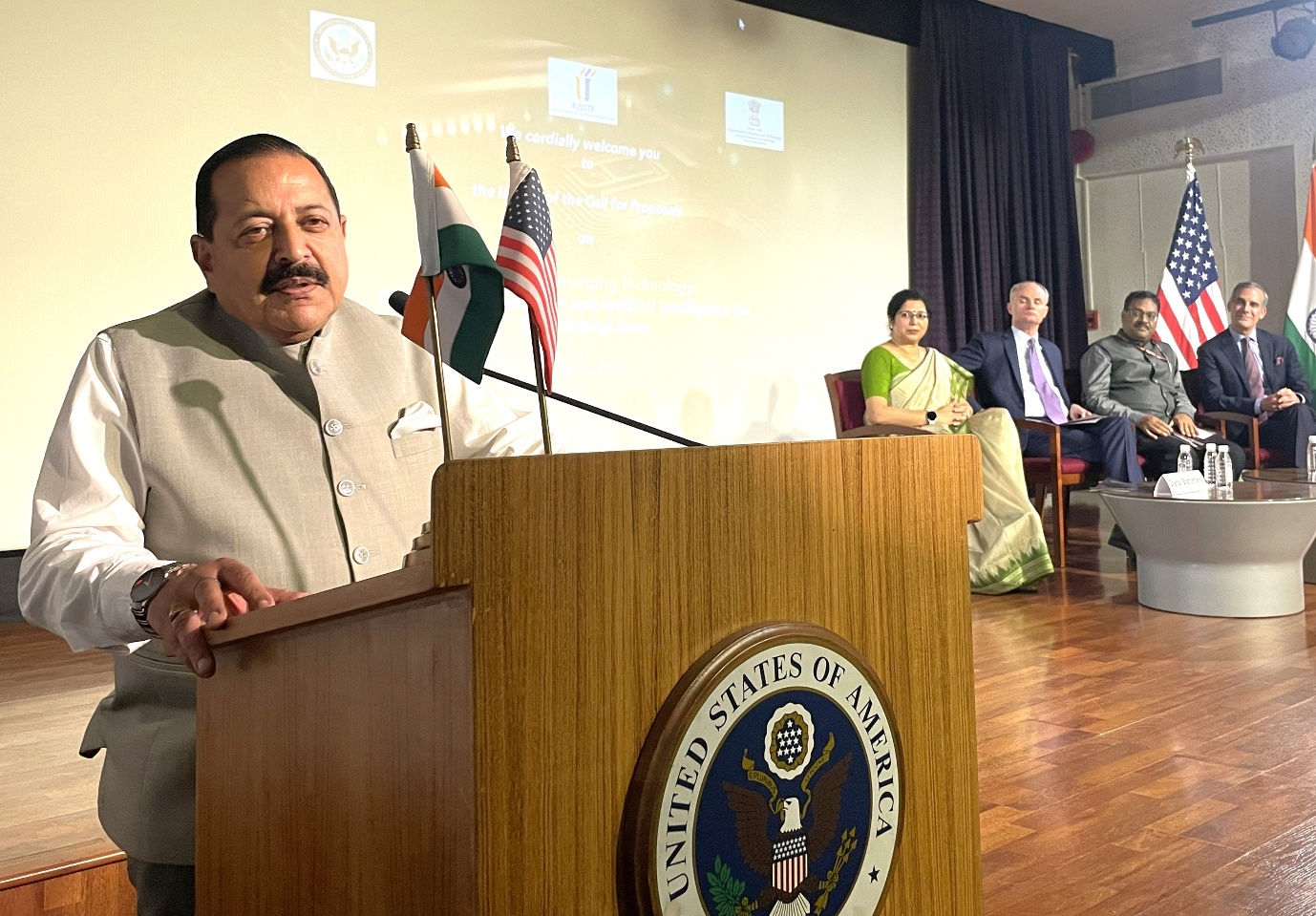 Dr Jitendra Singh was speaking after India and the United States, represented by its Ambassador to India, Eric Garcetti, today jointly launched the call for collaborative proposals on "Critical and Emerging Technology: Quantum Technologies and Artificial Intelligence for Transforming Lives". The Indo-U.S. Science and Technology Forum (IUSSTF) and the Secretariat for USISTEF have designed the program.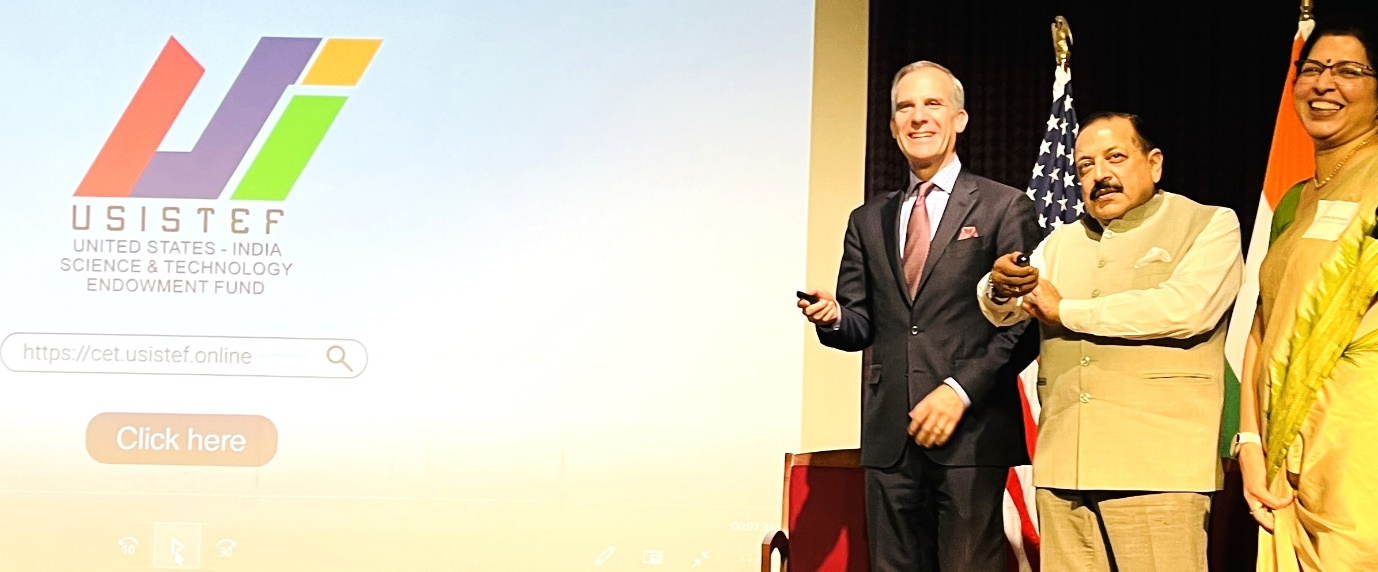 Dr Jitendra Singh said, the move comes in the wake of PM Modi's US visit, where he stressed upon a new chapter to bilateral comprehensive and global strategic partnership. The Minister said, he felt happy that both the Indian and US sides have positioned themselves quickly to carry forward the decision of the leaders to the implementation level.
Dr Jitendra Singh pointed out that the Indo-American engagement has charted a Technology Partnership for the Future with a new direction and a new energy in the AI (America – India) relation in the AI (Artificial Intelligence) era.
Dr Jitendra Singh said, among other technology-oriented matters of high relevance, it is heartening to note that President Biden and Prime Minister Modi welcomed the launch of a $2million grant program under the U.S.-India Science and Technology Endowment Fund (USISTEF) for the joint development and commercialization of Artificial Intelligence (AI) and quantum technologies, and encouraged public-private collaborations to develop high performance computing (HPC) facilities in India.
Dr Jitendra Singh informed that India has recently approved the National Quantum Mission (NQM) with an aim to seed, nurture and scale up scientific and industrial R&D and create a vibrant and innovative ecosystem in Quantum Technology (QT). Needless to say, AI has the potential to address the world's most pressing challenges and presents tremendous opportunities for economic development, he added.
Dr Jitendra Singh said, investments in AI and quantum technology would lead to transformative advances in our everyday lives and greatly benefit our social well-being by impacting healthcare, agriculture, climate change and more. He welcomed the transformative potential of the Endowment fund.
The call will remain open till August 31, 2023 and will invite promising joint Indo-U.S. technology innovation and entrepreneurial proposals that are commercially viable and socially relevant. It will provide a significant boost to the domestic as well as the US priorities looking at various facets of Sustainable Development Goals (SDG).