The 28th DST-CII Technology Summit inaugurated by Union Minister for Science & Technology, Dr. Jitendra Singh, deliberated on collaboration opportunities between industry, academia, and research intuitions from India and Singapore in AI, IoT, fintech, healthcare, biotech, smart manufacturing, green mobility, logistic and supply chain solutions, smart manufacturing, and sustainable urban development.
"The two-day summit allowed multiple stakeholders to interact on several thematic areas, and these discussions will help leapfrog the collaboration between India and Singapore in a much stronger way," said DST Secretary Dr. S Chandrasekhar at the valedictory session of the 28th edition of the DST-CII tech summit organized by Department of Science & Technology (DST), Govt of India in association with Confederation of Indian Industry (CII).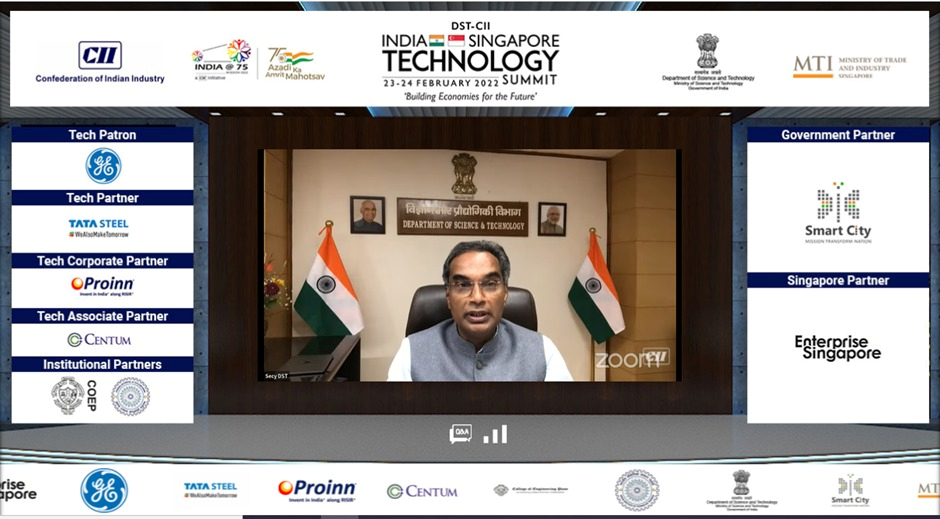 Pointing out the challenges and gaps between Industry-Academia collaborations, Dr. S Chandrasekhar stressed, "I am sure these kinds of summits will connect both industry and academia more closely and build the trust between both the parties."
"Smart cities have many challenges, which can be addressed by technology, and Singapore will be our natural partner in this. Use of AI and Geospatial policy launched by India will enable drones to monitor vehicular traffic and solve many challenges and lead India Singapore to become natural partners", he added.
Dr. S Chandrasekhar emphasized, "The strength of India is its huge landscape whereas Singapore is constrained of land. This gives Singapore investors an opportunity to come to India, start their manufacturing facilities in India and also utilize India's large talent pool".
"The signing of MoU with Singapore helps us work more closely. The baton doesn't stop here, the race has just begun. I am sure the friendship between two countries will go on to become a role model friendship," he added.
His Excellency Mr. P. Kumaran, High Commissioner of India to Singapore, remarked, "The summit had a series of productive deliberations between India & Singapore on matters that concern both the countries. Jointly we have identified several opportunities for engagement between stakeholders at different levels ---government to government, policymakers, industry leaders, and academia. The key areas of interest include deepening collaborative partnership across AI, IoT, fintech, healthcare, biotech, smart manufacturing, green mobility, logistic and supply chain solutions, sustainable urban development, etc."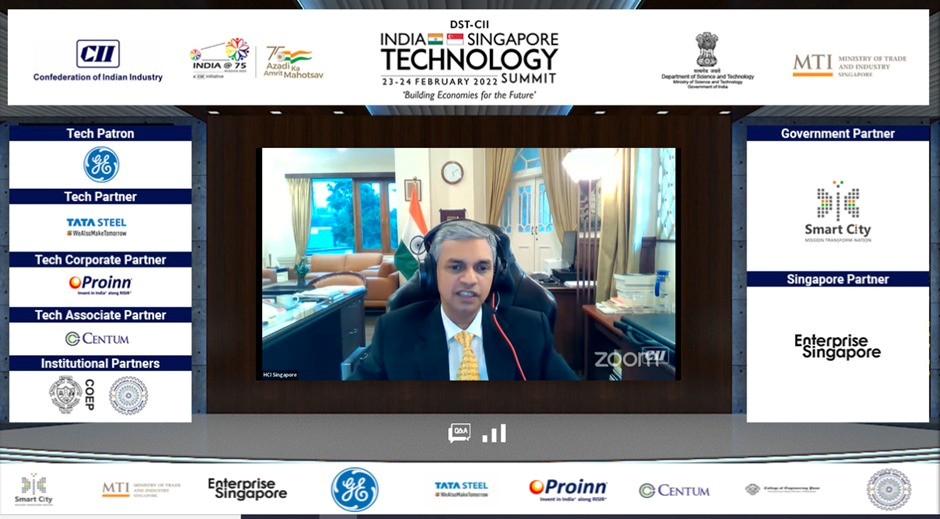 "Relation between India and Singapore is time tested; Singapore has taken over as country coordinator for India at ASEAN. India's scale diversified technology base, market size, and demography offer vast opportunities. Singapore standing as a global financial hub and a live wire in innovation and high technology coupled with India's long term growth prospects and vibrancy of its startup ecosystem offer excellent complementarities that can be leveraged for mutual benefit," he pointed out.
His Excellency Mr. Simon Wong, High Commissioner of Singapore to India, mentioned, "Singapore has been an early mover in its collaboration with India. In every reform transformation of the Indian economy, Singapore has been alongside it, co-creating and learning from each other. In the sessions over the two days, collaborators from both sides have identified several key areas like Green-tech, deep-tech, and med-tech, and the baton has now been passed further for deep engagements between business and academic sectors."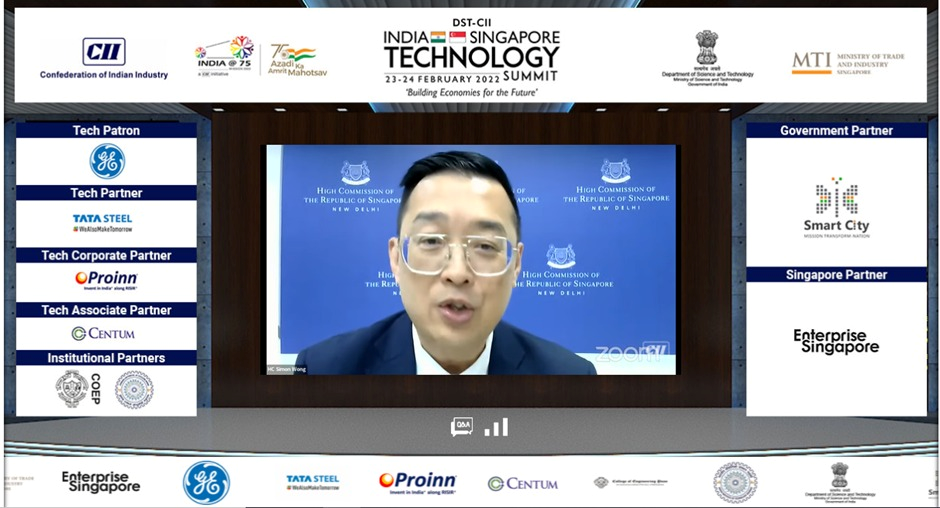 Mr. SK Varshney, Adviser & Head, International Cooperation, Department of Science & Technology, and Mr. Alok Nanda Co-Chairman, CII National Committee on Technology, R&D and Innovation, also participated in the valedictory session.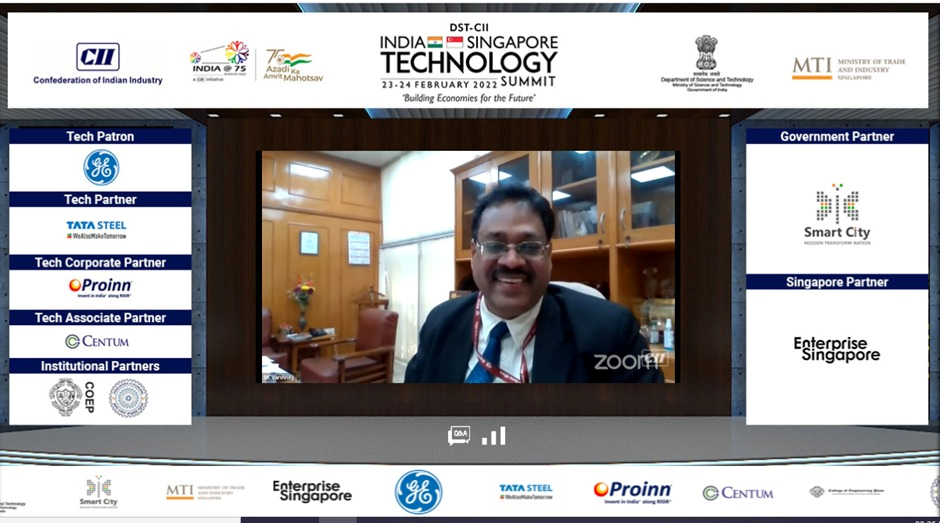 The sessions spanning over the two days have created a plethora of opportunities across sectors with more than 1000 participants, 6 thematic tracks, more than 70speakers, sectoral B2B roundtables & meetings. The summit provides a platform for Indian industry, academic, and research institutions to forge collaborations with global partners and boost policy to trigger investment in research & development, and technology.