Experts from India and Belgium and also from United States, Canada, Poland, SriLanka, South Africa, Ethopia, Kenya highlighted the advantages of scientific collaborations in stimulating activities in space sciences at the international workshop of the Belgo-Indian Network for Astronomy and astrophysics (BINA) organised by The Aryabhatta Research Institute of Observational Sciences (ARIES), an autonomous institute under the Department of Science & Technology (DST), Ministry of Science & Technology, Govt. of India.
"Belgian Science Policy Office (BELSPO) and Department of Science and Technology (DST) work together on exciting projects like cyber security, bioscience, marine science, black hole, climate change and many more and this workshop will emphasize the scientific potential of Indo-Belgian cooperations," said Mr. Didier Vanderhasselt, Belgium Ambassador to India, at the inagural session of BINA Workshop at the Bhimtal Campus of the Graphic Era Hill University (GEHU) during 22-24 March, 2023.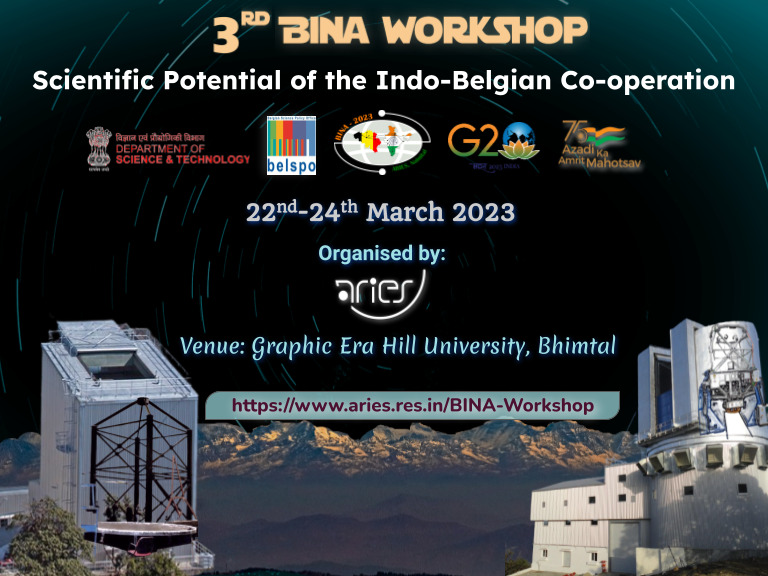 Shri S K Varshney, Head International Cooperation, DST stressed that for research, networking is key. "Networking is the 1st step for collaboration to address common challenges from different prospectives," he added.
"We need to attract more younger minds through various institutes," said Prof. Dipankar Banerjee, Director, ARIES as he gave an outline about Indian and Belgium Solar Space Mission and Aditya L-1- India's first space mission to study the sun.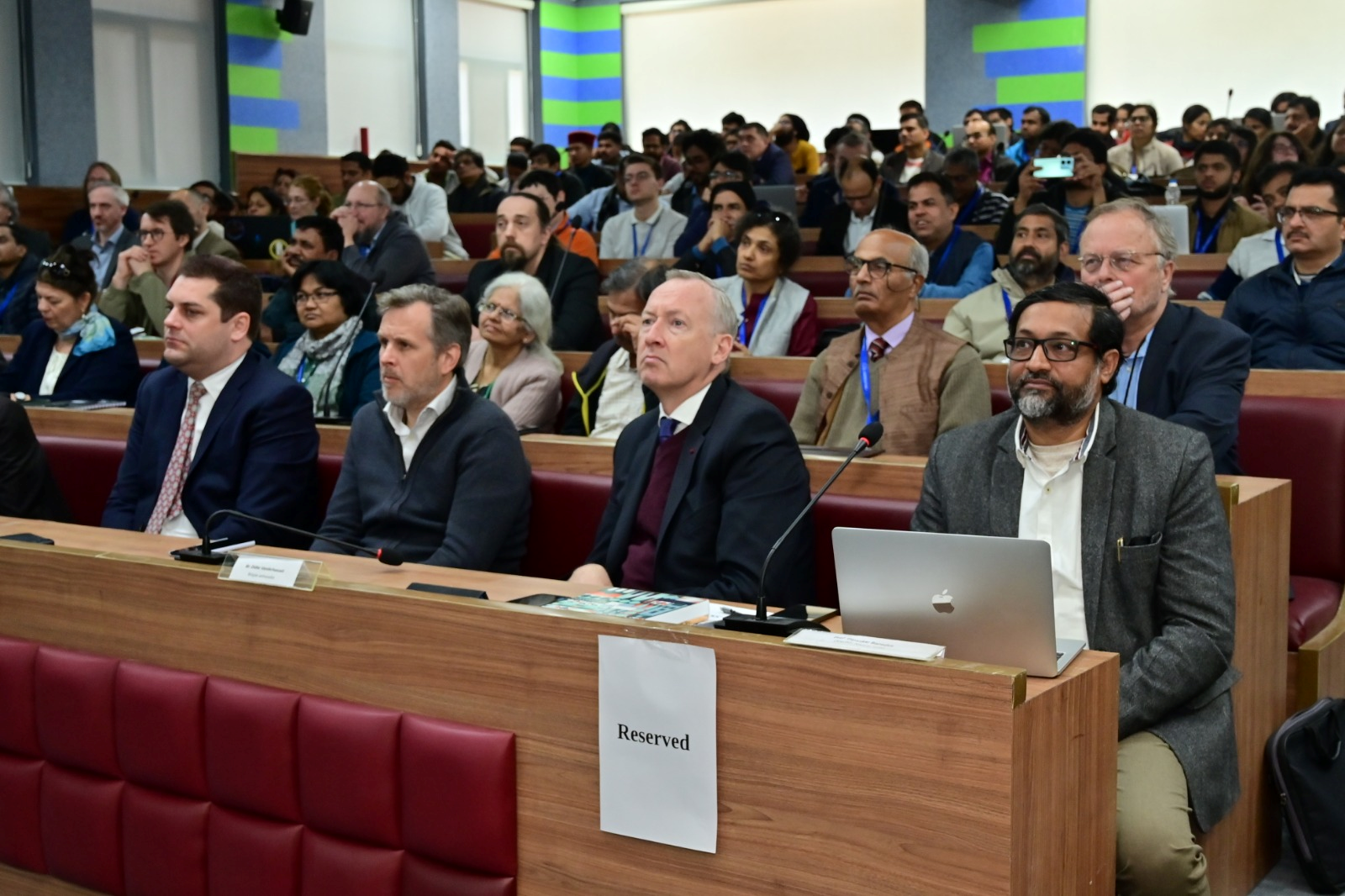 Dr. Peter De Cat of the Royal Observatory of Belgium (ROB; Belgian PI of BINA) elaborated on the genesis of BINA workshop and its activities while Dr. Santosh Joshi, ARIES, Indian PI of BINA, gave an overview of the scientific programs and networking activities of the 3rd BINA workshop.
The workshop is being hosted at GEHU as part of the MoU between ARIES and GEHU, Bhimtal Campus. Expressing their pleasure on this occassion, Prof. Narpinder Singh, Vice-Chancellor, Graphic Era Deemed to be University and Prof. J. Kumar, Pro-Chancellor, Graphic Era Hill University discussed with the Belgium Ambassador further avenues of collaboration with top Belgian institutes.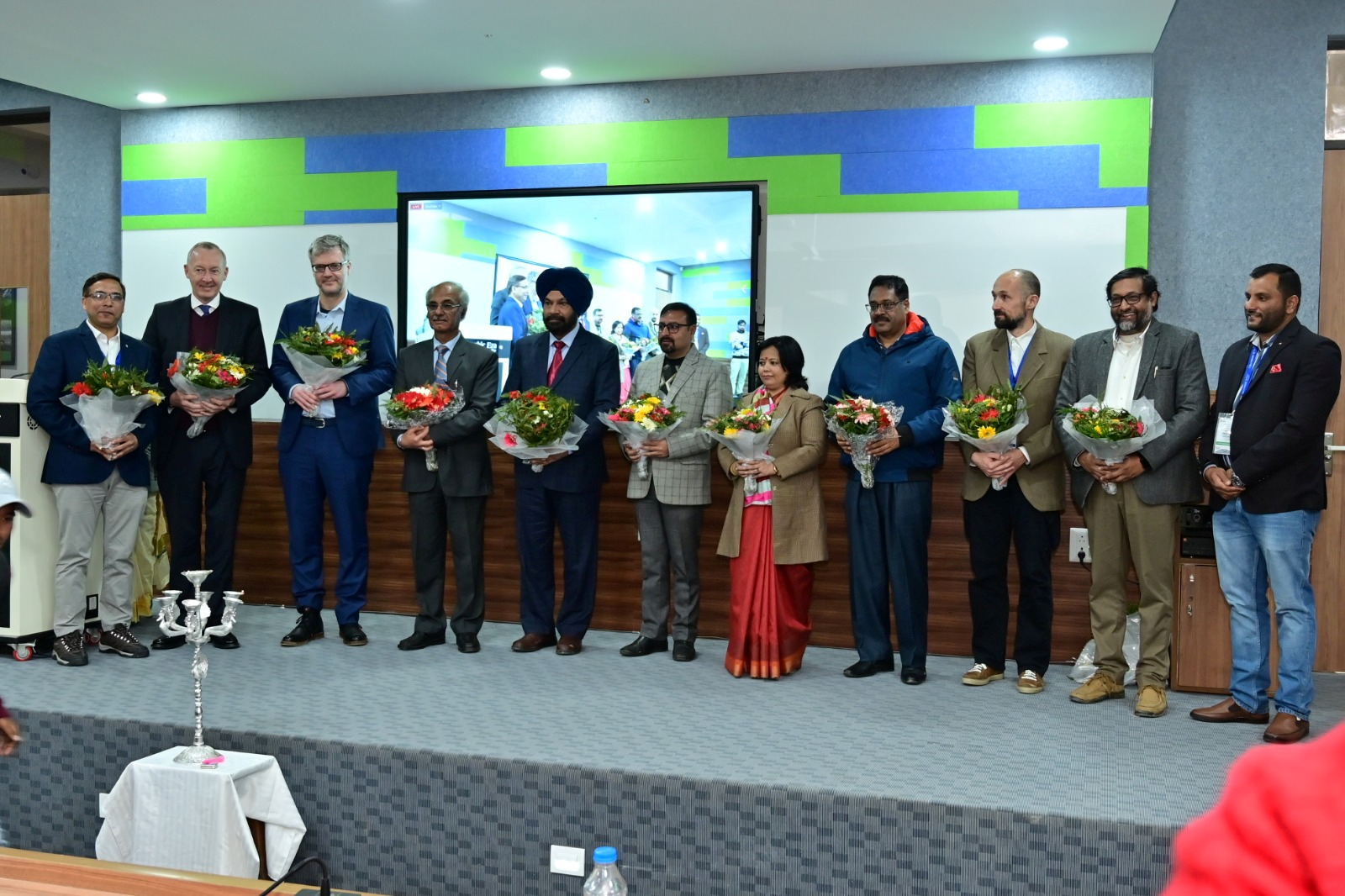 BINA is a network that fosters collaborations in space research between Belgian and Indian institutes. The initiative for this bilateral collaboration was taken in 2014 by Dr. Santosh Joshi of ARIES (Indian PI of BINA) and Dr. Peter De Cat of the Royal Observatory of Belgium (ROB; Belgian PI of BINA). The outcome for this project can be found in the Devasthal Observatory of ARIES, Nainital, Uttarakhand, which hosts two Indo-Belgian telescopes: the 3.6-m Devasthal Optical Telescope (DOT) and the recently inaugurated 4-m International Liquid Mirror Telescope (ILMT).
The BINA collaboration has strengthened the Indo-Belgian observational facilities in India, namely the 3.6-m DOT and 4-m ILMT, the largest-sized optical telescopes in India. The output of this collaboration has been commendable in terms of both scientific publications and manpower training for the next generation.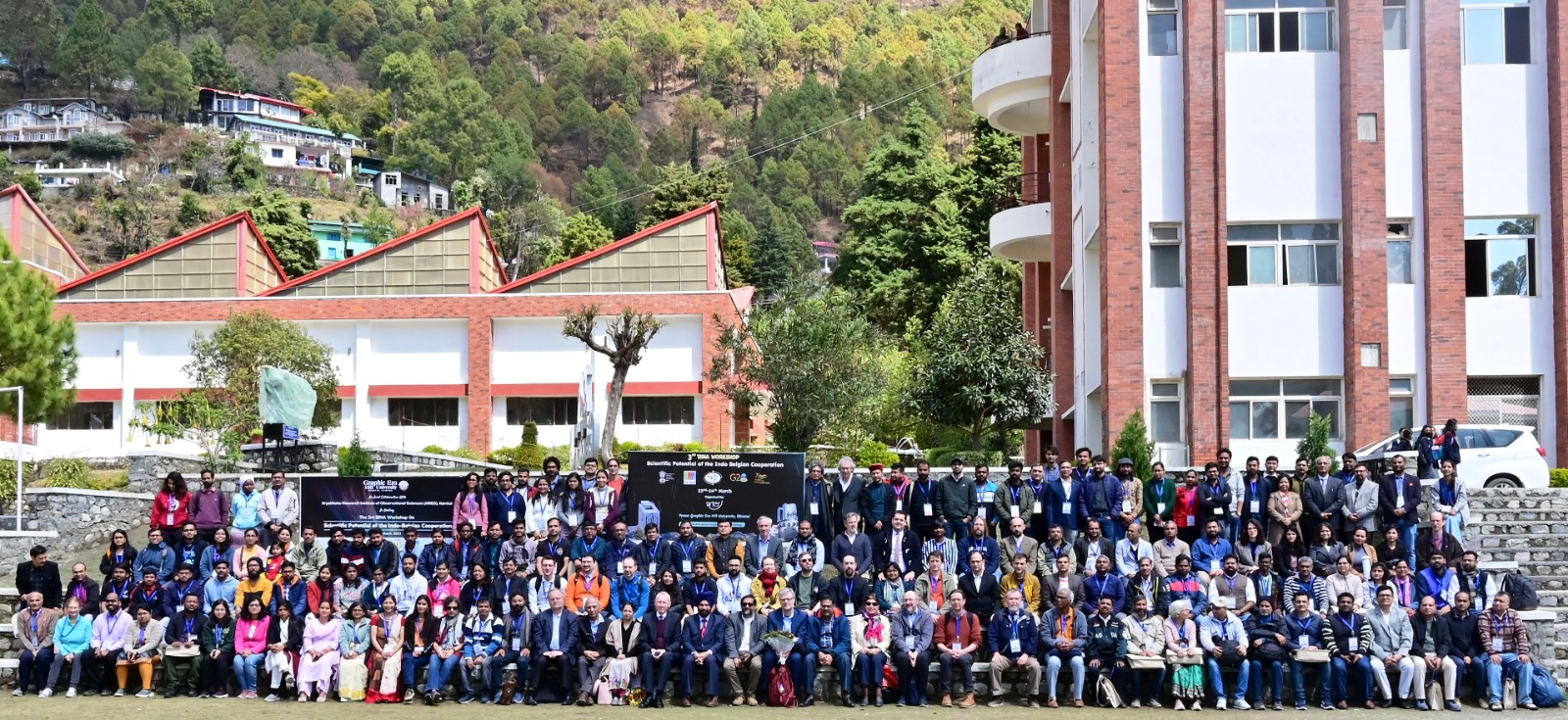 Since 2014, the International Division, Department of Science & Technology (DST; Govt. of India) and the Belgian Science Policy Office (BELSPO, Govt. of Belgium) are continuously supporting BINA by providing funding for work visits (in both directions) and organisation of workshops. So far, two BINA workshops have taken place. The first workshop 'Instrumentation and Science with the 3.6-m DOT and 4.0-m ILMT telescopes' was hosted by ARIES in 2016 in Nainital. The second workshop 'BINA as an expanding international collaboration' was hosted by the ROB in 2018 in Belgium and the first results obtained with the observations from DOT were presented.
As part of the workshop, 14 popular talks by BINA participants have been organised for young students in nearby schools (Bhartiya Shaheed Sainik Vidyalaya Nainital, Mohan Lal Sah Bal Vidya Mandir Nainital, St. Mary's Convent College Nainital, St. Joseph's College Nainital, Birla Vidya Mandir Nainital, Jawahar Navodaya Vidyalaya Rudrapur, Himalayan Progressive School Kichha, Hermann Gmeiner School Bhimtal, Lakes International School Bhimtal and Sainik School Ghorakhal), colleges and universities (Birla Institute of Applied Sciences Bhimtal, Graphic Era Hill University Bhimtal, MBPG College Haldwani and Kumaun University Nainital).