A Letter of Intent (LoI) was signed between the Department of Science and Technology (DST) and Fraunhofer Institute for Solar Energy Systems (Fraunhofer ISE) for a long-term collaboration focusing on hydrogen technologies.
The LoI was signed on 25th February, 2023, by Dr. Anita Gupta, Scientist G and Head, Energy Technologies Cell, DST and Prof. Dr. Christopher Hebling, Director, Division Hydrogen Technologies, Fraunhofer ISE in the presence of Secretary, DST, Dr. S. Chandrasekhar. The event was also attended by Mr. R. Madhan, Director, Indo-German Science & Technology Centre (IGSTC), Ms Anandi Iyer, Director Fraunhofer India and officials representing both the sides.
India and Germany share the goal of decarbonizing their economies and are committed to collaborating jointly in the pursuit of energy security and climate protection. Both countries have committed to develop a national green hydrogen economy to facilitate achievement of the Paris Agreement targets.
The LoI will trigger development of higher Technology Readiness Level (TRL) for hydrogen energy clusters being set up by DST and identify existing technologies and potential interventions from Fraunhofer in green hydrogen, integrate them with indigenous technologies, and deploy /calibrate them for Indian conditions.
DST will provide the enabling framework for cooperation in the hydrogen valley cluster projects, support activities, and facilitate the resources needed wherever applicable and possible. Meanwhile Fraunhofer acts as a technology partner for the hydrogen valley /cluster, provides information and access to technologies of TRL 5 – 8, scientific and technical experts, collaboration in preparing technology roadmaps and guidelines for innovation ecosystem/cluster.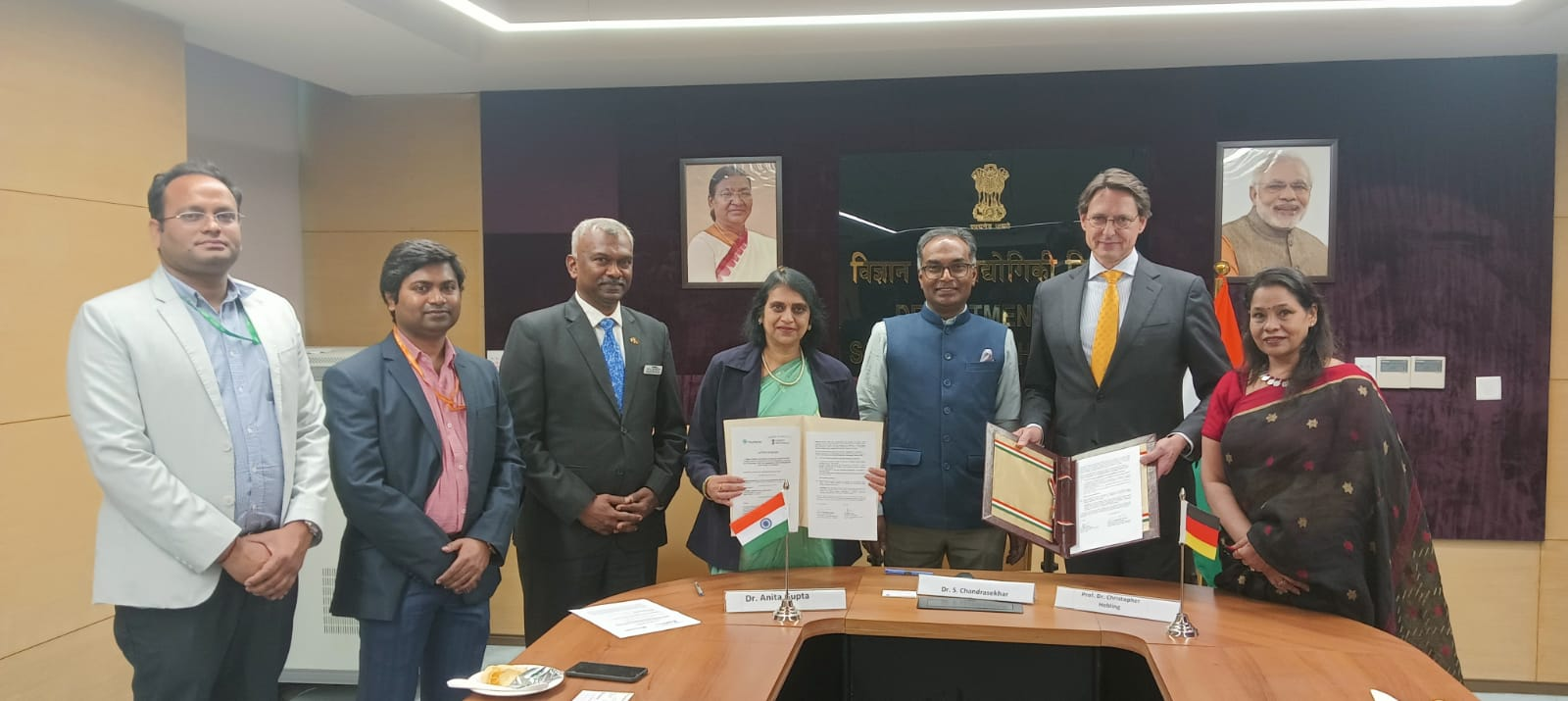 This collaboration will pave the way to forge active engagements and collaborations based on mutual needs and strength to further research and technological capabilities in the hydrogen and clean energy sector. It would help in accelerating pathways for energy transition in India.