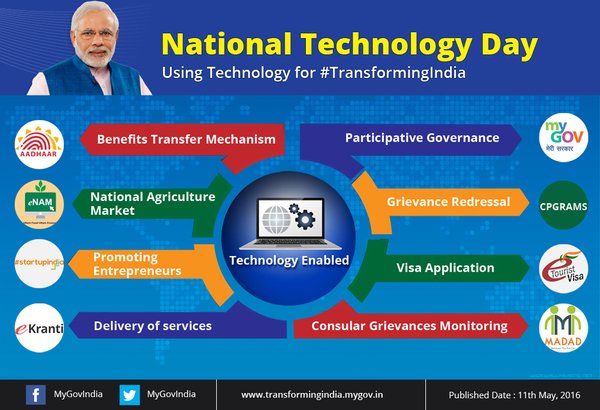 National Technology Day is celebrated every year on May 11 to commemorate the history of India's technological innovations and excellence. The day holds significance as India successfully tested nuclear bombs in Pokhran on May 11, 1998.
This year the National Technology Day is marked as "Technology enablers of Startup India". On this occasion the Hon'ble President of India, Shri Pranab Mukherjee has felicitated National Technology award to the scientist for their contributions to science & technology at Vigyan Bhawan, New Delhi.
Technology Development Board has instituted the National Award (Rs. 10 lakh and a trophy) which is given to industrial concerns that have displayed excellence in commercializing the indigenous technology.
Hon'ble President said it is the untiring efforts and missionary zeal of dedicated scientists and technologists of our nation that has paved the way for India's emergence as a technology power. We are now working towards a technological revolution aimed at empowering millions of our countrymen.
"The National Technology Day is symbolic of our quest for scientific inquiry and technological excellence, and a translation of that quest into an integrated scientific, societal and industrial approach. It marks not only our technological innovations but their successful commercialization making the fruits of painstaking research available to the people at large."
The president highlighted the achievement of the country and said that India is gradually inching towards becoming one of the leading countries in the field of scientific research.  It is enviably placed amongst the top five nations in the field of space exploration.  ISRO's Polar Satellite Launch Vehicle, in its thirty-fifth flight recently, successfully launched a 1,425 kg satellite into the orbit. He congratulated the entire community of Indian space scientists for this unique "Made in India" accomplishment.
He emphasized that we must not rest on our laurels as this achievement should propel us to further up-grade our existing technologies. With rapid changes occurring in science education and research, only those countries having a technological edge will emerge successful in the fiercely competitive global market.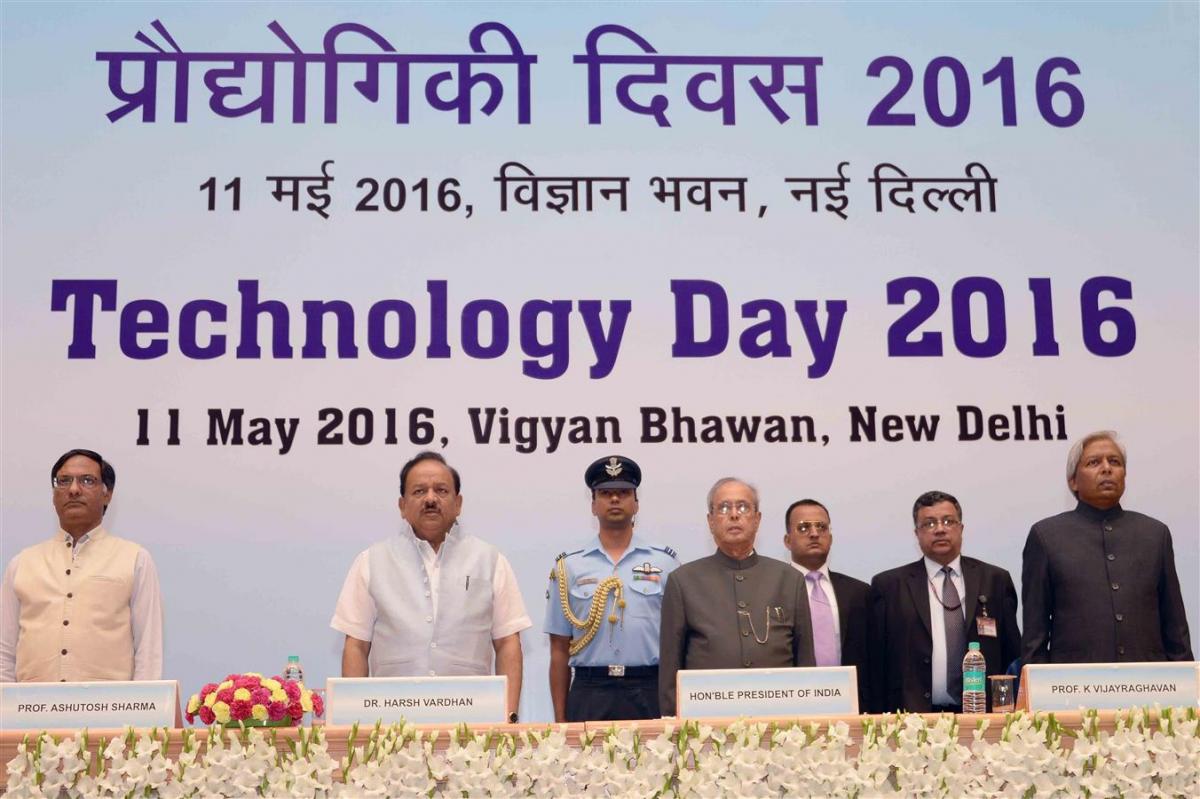 The President said innovation is the antidote to stagnation. The youth of our country are brimming with ideas and enterprise. They are harnessing technology to find solutions to day-to-day problems of the common man.
The Union Minister for Science & Technology and Earth Sciences, Dr. HarshVardhan while complimenting Indian Scientists for doing a good job had urged them to connect themselves to the lives of the people through their work.
He recalled how the former Prime Minister, Shri Atal Bihari Vajpayee had given us the National Technology Day on this day  on 11th May in 1998,  when the country achieved a major technological breakthrough  by successfully carrying out nuclear tests at Pokhran.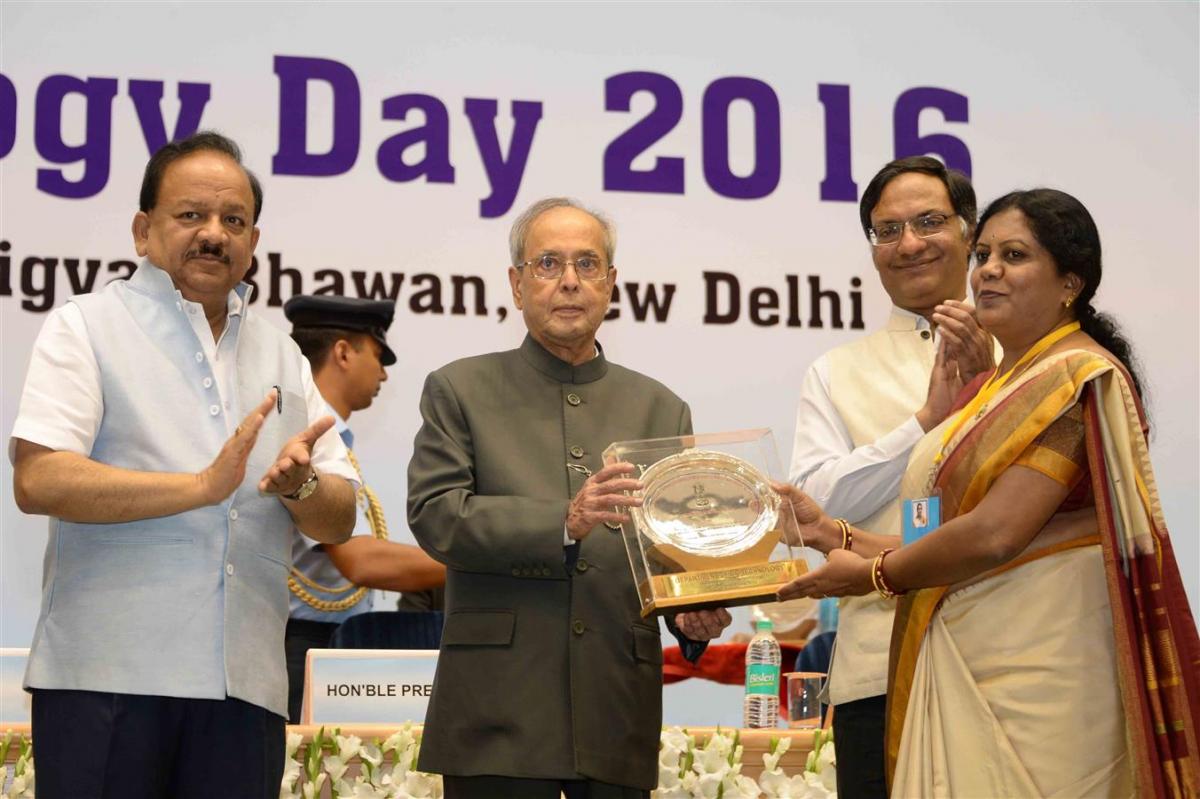 Dr Vardhan also called upon all scientists in various institutes to come together to do brainstorming for finding solutions in the coming days in the context of 'Make in India' & 'Startups India' programme.
At the inaugural speech the secretary of Department of Science & Technology, Prof Ashutosh Sharma said that Technology Development board is dedicated to commercialization of Indigenous technology. He also emphasized on develop new technology which can bring substantial welfare benefits to the society.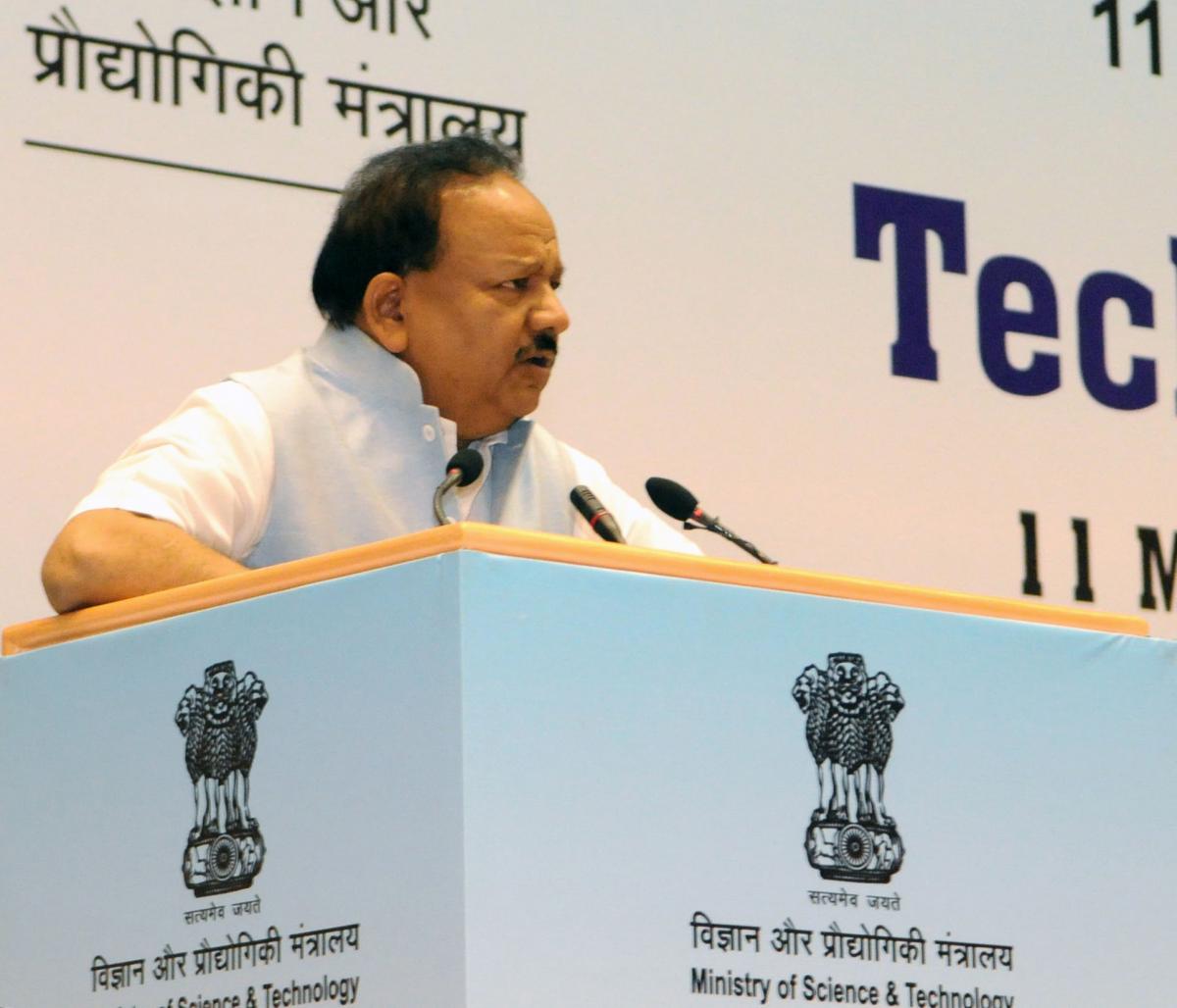 Prof VijayRaghvan, Secretary, Department of Biotechnology, expressed gratitude to President of India and given assurance that the department committed to find innovative startups and make innovation a way of life.
India's leadership calls for diligent efforts from all her citizens to sustain transitions to higher levels of technological excellence.