The initiation meeting of the Research and Innovation Initiative Gathering (RIIG), an important part of India's science engagements, kicked off in Kolkata, bringing together scientists & administrators from different areas together to discuss research and innovation for equitable society.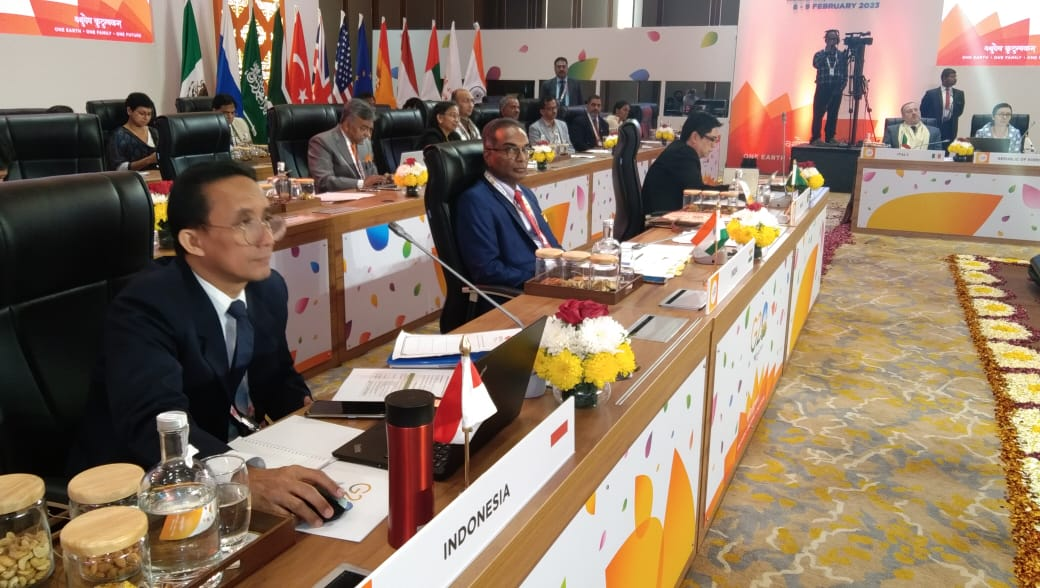 Dr. S Chandrasekhar, Secretary Department of Science and Technology (DST), said that G20 has greatest footprint and impact on growth, economy, and sustainability through international cooperation, stressing on the responsibility of the group to drive change and drive it now.
"The RIIG theme which India has chosen is "Research and Innovation for Equitable Society". Innovation has always been a cornerstone of progress in all aspects of life – from industry and business to government, academia, and health care. We are here today because we have a shared interest in unlocking innovative research that will benefit our nations, our communities, and our people, and we wish to build global partnerships for collective progress," he pointed out.
A total of 36 foreign delegates representing twenty countries and International Organisations, namely  Argentina, Australia, Brazil, Canada, European Union, France, Germany, Indonesia, International Solar Alliance (ISA), Italy, Netherlands, Republic of Korea, Russia, Saudi Arabia, South Africa, Spain, Turkiye, UAE, United Kingdom, and United States of America – participated in the Inception meeting. About 40 Indian delegates and special invitees from various scientific departments/ organisations of Govt of India participated meeting. 
Dr. Kiran Kumar, Former Secretary, Department of Space and member Space Commission delivered the keynote address and remarked, "Human development is a continuous process, and intellectual capabilities are growing with each passing day. Research and Innovation bring new opportunities, and we need to see how the new technologies could be helpful for society".
Dr (Mrs) N. Kalaiselvi, Secretary DSIR, and DG CSIR stressed that "As a global community, the G20 requires huge expansion of manufacturing of renewable energy appliances, and needs to augment manufacturing by 10 to 15 times." Dr Kalaiselvi expressed the necessity of partnership among G20 countries in the areas of energy generation, conversion, and storage, particularly on production of green hydrogen and green ammonia, end-to-end production of energy storage devices, and supply chain management.
Dr. Rajesh Gokhale, Secretary DBT, introduced the second priority area of circular bio-economy. Dr. Gokhale emphasised India's "Mission LIFE" or "Life Style for Environment" launched by Hon'ble Prime Minister that envisions replacing the prevalent 'use-and-dispose' economy with a circular economy defined by mindful and deliberate utilisation. He also highlighted that India is developing a policy framework for high-performance bio-manufacturing that will foster world-class expertise, facilities, and skilled workforce in synthetic biology-based sustainable manufacturing practices for green India.
Secretary Ministry of Earth Sciences Dr. M Ravichandran elaborated on scientific challenges and opportunities towards achieving a sustainable blue economy and the need to ensure sustainable and equitable utilisation of marine living resources and enhance blue carbon capacity to counter climate change.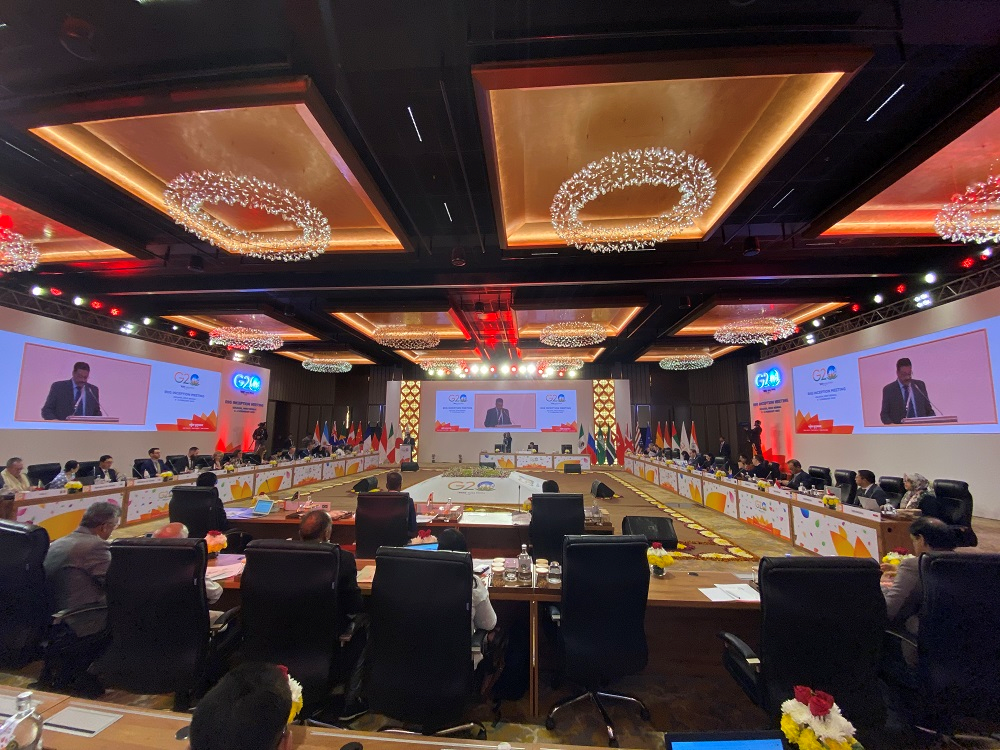 Dr. Akhilesh Gupta, Secretary SERB, introduced the third priority area, Eco-Innovations for Energy Transition. Dr. Gupta highlighted the global energy scenario and India's commitment towards attaining climate goals through the sustainable energy transition. Research and Innovation initiatives in the areas such as Carbon capture, utilisation, and storage, hydrogen economy, and R&D in electric vehicles were highlighted as key drivers of energy transition.
"S&T strength of member countries could help identify priority issues, and these could be implemented through joint bi-lateral or multilateral partnerships as well as joint research programmes," Dr Gupta added.
The inception meeting is being held during 8-9 February 2023. Indonesia and Brazil are Troika members during India's G20 Presidency this year.
Prime Minister, Shri Narendra Modi, has continually exhorted that "innovation must not be just the goal of our science, and innovation must also drive the scientific process." For innovation-driven scientific progress, RIIG would like to churn the wheel towards creating a sustainable society and sustainable future.
Within the broad theme " Research and Innovation for Equitable Society" for RIIG 2023, the deliberations focus on four priority areas -- Materials for Sustainable Energy; Circular-bio-economy; Eco-Innovations for Energy Transition; Scientific Challenges and Opportunities towards Achieving a Sustainable Blue Economy.
The next four thematic conferences will be held in Ranchi (led to CSIR), Dibrugarh (led by DBT), Dharamshala (led by SERB), and Diu (led by MoES). The RIIG Summit and G20 Research Ministers meeting is scheduled to take place in Mumbai in July 2023, in which a joint declaration on roadmap of G20 Cooperation in the area of Research and Innovation will be adopted by G20 Research Ministers.