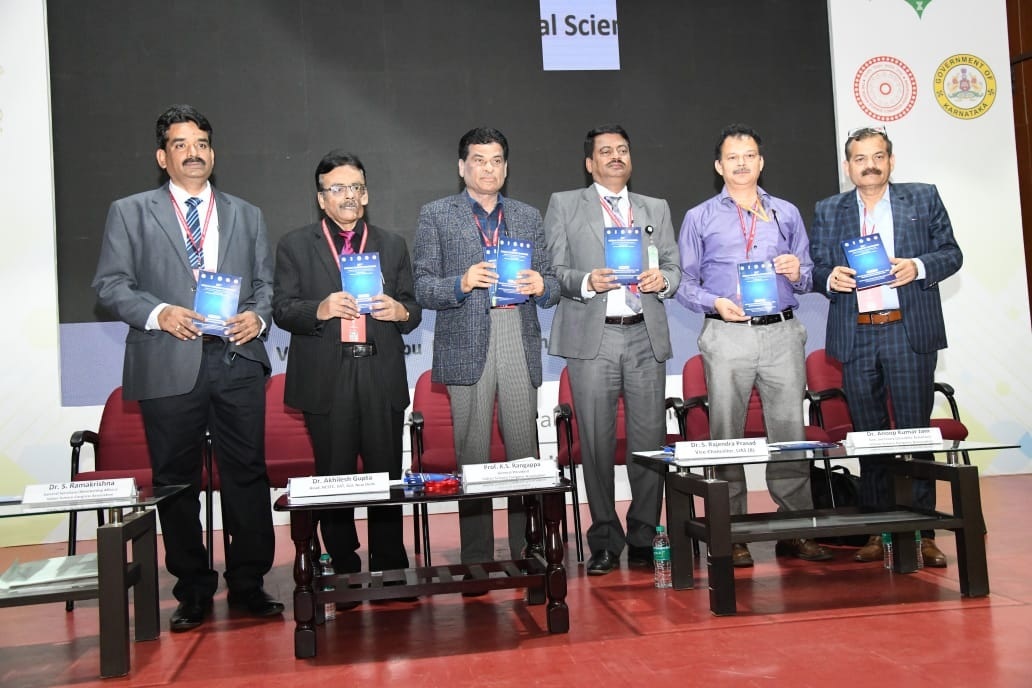 Vigyan Sancharak Sammelan (Science Communicator's meet) organized as part of the Indian Science Congress (ISC) discussed ways to promote effective communication of science and strengthen the science communication community.
Inaugurating the meet Dr Akhilesh Gupta, Head, NCSTC, Department of Science & Technology (DST), said that the main aim of the meet is to cultivate and build science communication community. "Communicators are invited from each state science congress chapter to present their papers and posters at the meet," he added.
Dr Gupta highlighted the role of National Council of Science & Technology Communication (NCSTC) in encouraging science communication in country. "Most NCSTC programmes focus on science communication for students and teachers to bring about widespread and effective dissemination of science," he said.
Dr Gupta mentioned about new programs of NCSTC like AWSAR (Augmenting Writing Skills for Articulating Research) and called for recommendations from the meet that will help delivering the long term vision of science communication.
The two-day Science Communicators' Meet brought together eminent personalities from the field and also communicators from different parts of India who presented papers and posters on a range of topics related to rural development. The souvenir of the Science Communicator's meet was also released during the event at the University of Agricultural Sciences; Bengaluru.
In his presidential address, Professor K S Rangarappa, General President, Indian Science Congress Association (ISC) said that dissemination of scientific information and inculcation of scientific attitude among masses at large is the need of the hour.
Science Communicators' Meet supported by NCSTC is organized every year at the Indian Science Congress (ISC) for understanding and promoting effective communication of science to diverse audiences. It provides an opportunity to academicians, science journalists, activists, filmmakers, scientists and other communicators from all over the world to meet, deliberate and exchange their views on how to develop science communication.