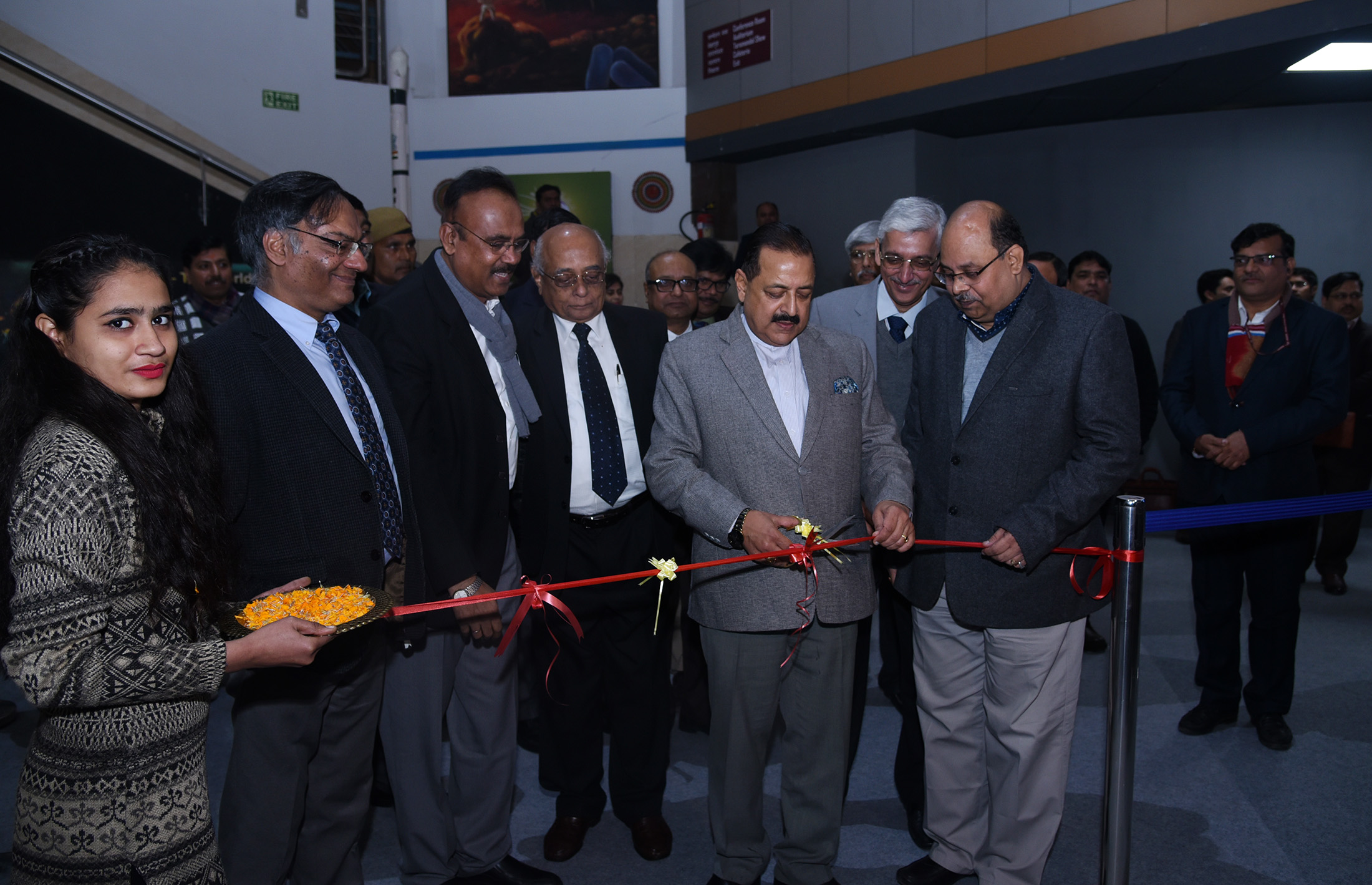 The final edition of India's first-ever, global mega - Science Exhibition 'Vigyan Samagam' was inaugurated at National Science Centre, New Delhi bringing the world's major Mega Science projects together.
The Exhibition brings several global, collaborative Mega Science projects under one roof for the first time in the world and is expected to ignite the minds of students, academia, and industry to look for opportunities. It also aims to connect with school children, students and aspirants who want to pursue fundamental science and research as a strong career option.
Department of Atomic Energy (DAE), Department of Science & Technology (DST), and National Council of Science Museums (NCSM) are jointly organizing this multi-venue mega-science exhibition hosting some of the world's biggest science projects under one roof.
Inaugurating Vigyan Samagam, Dr Jitendra Singh, Union Minister of State (I/C), Department of Atomic Energy (DAE) and Department of Space said that three-tier teams should be set up for scientific research involving older and younger generations so that that continuity can be maintained in research work.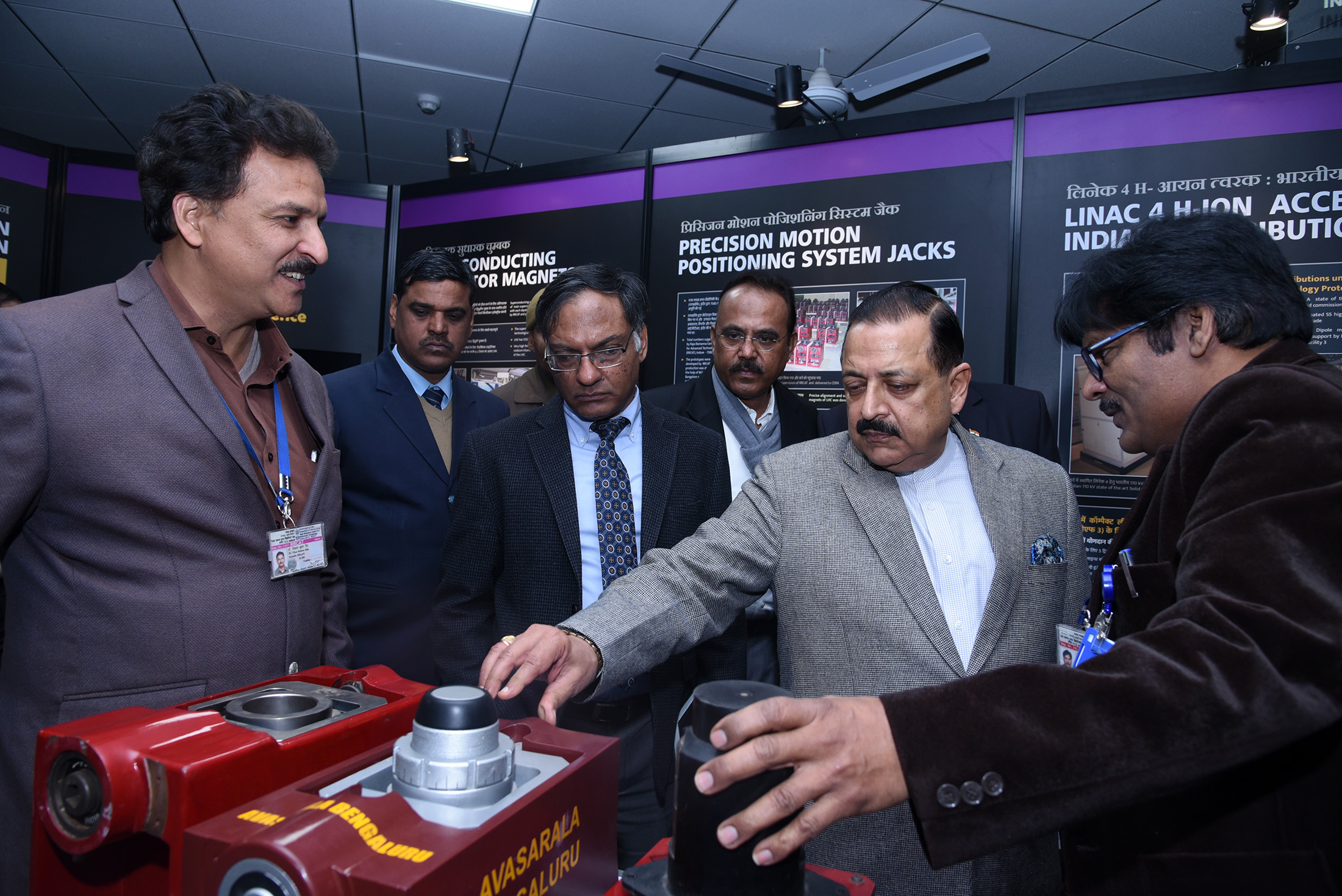 He said that exhibitions should be organised with a focus on educating the young students so that they can choose science as a career in future and urged the organizers to involve more and more youngsters from schools and colleges in the exhibition.
He mentioned about the 'Hall of Nuclear Energy' that was set up in Pragati Maidan, Delhi, and has attracted a lot of students. A Hall is being planned on similar lines for space technology, the Minister added. He also spoke about India's Gaganyaan, Mangalyaan and Chandrayaan missions.
The Minister said that India has covered an unimaginable distance in its journey in the field of space technology. India has become a frontline nation in the development of space technology, he said. Dr Singh said that space technology had entered almost every household of the country. Speaking about the diverse uses of space technology, he said that it is being used for unmanned railway tracks and smart city projects among others. 
Dr R Chidambaram, Former Principal Scientific Adviser to Government of India, Chairman, Atomic Energy Commission (AEC) and Secretary, Department of Atomic Energy (DAE) emphasized on India's role as a knowledge-driven economy. "India is moving in that direction and international partnership play an important role in this path," he pointed out.
Dr. Chidambaram said that India is participating in such mega projects today as an equal partner. Such successful stories need to be communicated to the young audience and Vigyan Samagam is exactly doing the same.
The final edition is expected to see massive participation, bringing together world-renowned scientists from India and abroad, budding scientists, science enthusiasts, students, Industry, academia, institutions, and people from New Delhi and adjoining states.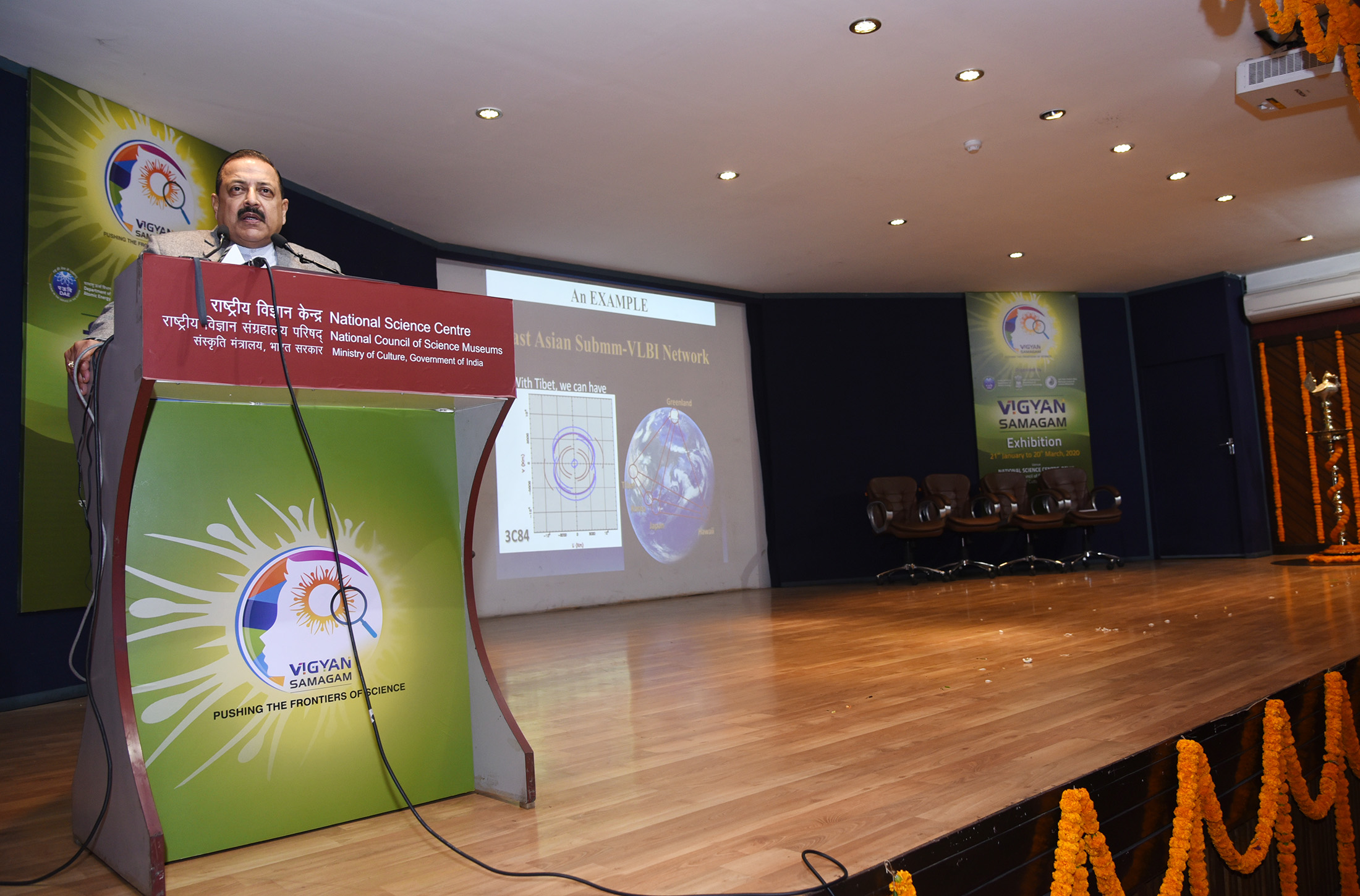 Professor Ashutosh Sharma, Secretary, DST, mentioned that all the three previous events so far provided an excellent platform for students and the general public in the neighboring region to know about the scientific excitement behind these mega science projects, their 'inter-connectedness' and the long-term career prospects that they offered to Indian students.
Prof. Sharma said that future science offers a huge scope for young people who show interest in deep science. "This kind of platform will also motivate young students to pursue science as a career and that is where such exhibitions play an important role," he added.
During the exhibition, Science & Technology enthusiasts will witness the world-renowned Mega Science projects and listen to eminent scientists at the National Science Centre Delhi. Projects are being showcased by CERN, FAIR, INO, ITER, LIGO, MACE, SKA, and TMT.
Sri K N Vyas, Secretary, DAE, said that our objective throughout the exhibition has been to showcase to the people of India, especially our youngsters, how science can influence the changing world beyond imagination.
The Exhibition has themed galleries consisting of infographics, working models and exhibits, informative audio-visual content, electronic displays, and interactive kiosks for each of the Mega Science Projects.  As part of project awareness activities, each participating project will be carrying out a week-long activity consisting of popular talks, science demonstrations, interactive quiz programmes and so on.
Grass-root level outreach programmes across the city in schools and colleges to promote this exhibition will also be an integral part of the event.
The exhibition will be open on all days including Saturdays, Sundays and Holidays till 20th March 2020 from 10 am to 6 pm.