A digital gaming research initiative has been launched by the government and recently SERB-INAE Conclave was held to leverage digital gaming research and industry in India.
The Digital Gaming industry is a fast-growing sector globally. The government aims to achieve self-reliance in advanced Augmented Reality (AR)/ Virtual Reality (VR) technologies to create indigenous gaming platforms for a number of applications ranging from education to leisure, with the backdrop of Indian ethos for desktop and hand-held devices.
Accordingly, the SERB Digital Gaming Research Initiative launched by the Science and Engineering Research Board (SERB) has identified three broad directions. These include R&D in Learning and Leisure Gaming Platforms; Immersive Game Prototypes with a focus on Indian Culture & Values; and a Collaborative Technical Design Process, which is a Creation of SERB Game Labs.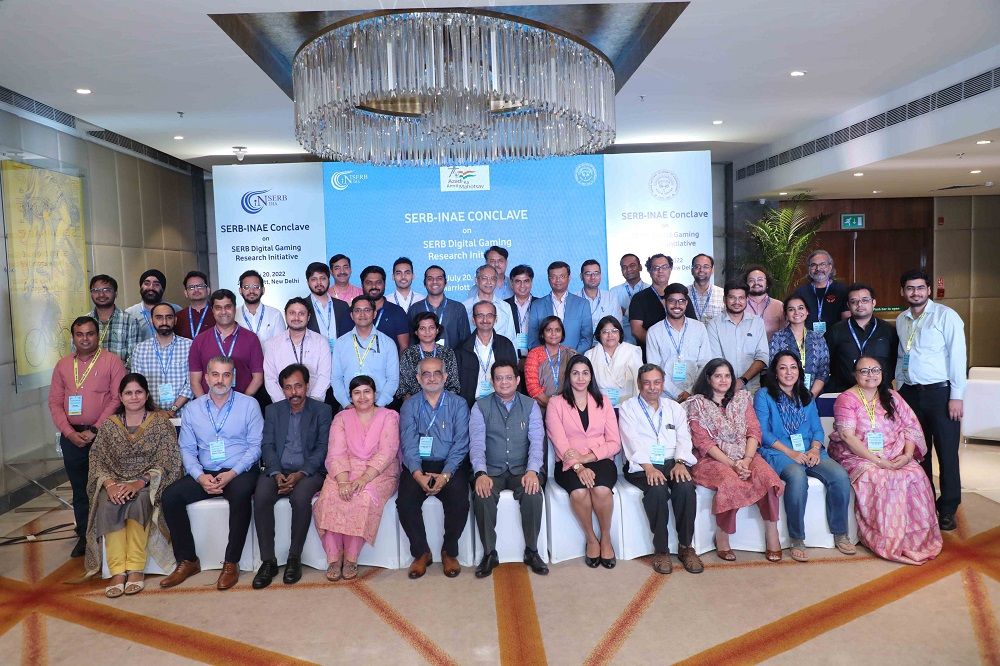 SERB has associated itself with the Indian National Academy of Engineering (INAE) for this initiative as a knowledge partner of SERB. The SERB-INAE Conclave on 'SERB Digital Gaming Research Initiative' was organized on July 20, 2022, in physical mode.
"The research initiative in gaming can make a difference in learning patterns in education and efforts for making indigenous leisure gaming platforms," highlighted Prof Sandeep Verma, Secretary, SERB.
Prof Indranil Manna, President, INAE, emphasised on collaboration of academia and industry in this initiative. Prof Santanu Chaudhury, Director, IIT Jodhpurelaborated about technologies available and research in the field of gaming in India.
Dr. Shailja Vaidya Gupta, former Senior Adviser, Office of PSA, briefed on the need for indigenous games and statistics of usage of different platforms in India, while Sh. Vipin Sondhi, Chairman, CII National Committee and Mission on Technology, Innovation, and Research, gave insights on the limitations of the industry and how academia and industry can work hand in hand for making a robust indigenous platform.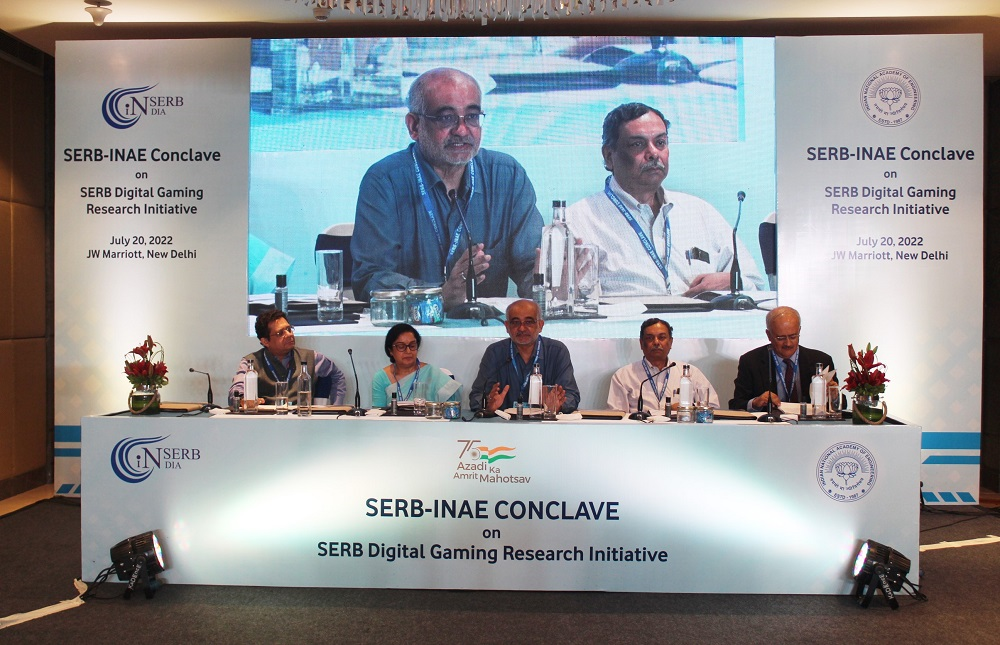 Sessions on R&D in learning, educational, and leisure online gaming platforms; digital game design with focus on Indian culture & values; and development of indigenous technology platforms and applications were organised.
Ms. Anju Bobby George, Vice President, Athletics Federation of India, and Padma Shri Awardee, highlighted how Science & Technology can contribute to the field of sports.
Several dignitaries participated in the conclave. Dr Praveen Kumar S, Scientist F, SERB-DST gave the closing remarks and several participants appreciated the event.