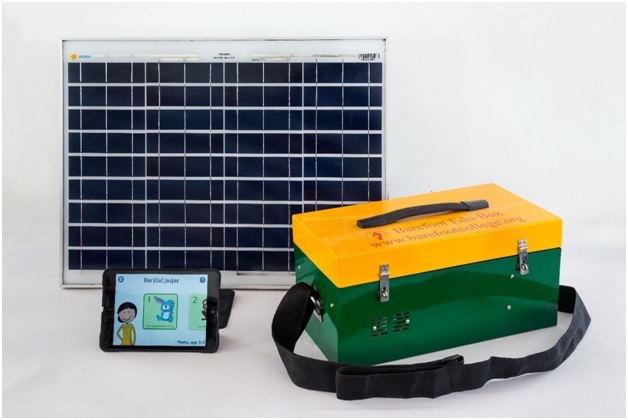 Mangalchand from Tilonia village of Ajmer district in Rajasthan grazed cattle for a living. He had also developed the bad habit of consuming drugs and intoxicants.
Barefoot College, Tilonia, Rajasthanone of the Core Groups under SEED Division of Department of Science & Technology has been running a night school for the education of children deprived of education. Shri Kana Ram Soni and Shri Ratan Ji are teachers in that night school. On their advice, Mangalchand enrolled in school and studied there till class 5.  Thereafter, he attended a 6 months of motor winding training at the Barefoot's extension and training center at Kotri. 
Today, Mangalchand owns a shop in Tilonia, where he works with electric motors used to pump water, electric motors for fan, coolers and grain grinders and services old electric motors and light fitting work in the remaining time. After studying in the night school, he was able to understand day to day financial transaction with ease and earns Rupees 10,000 to 15,000 thousand per month from the shop. He has given up the urge to consume drugs and gives priority tohis children's education now.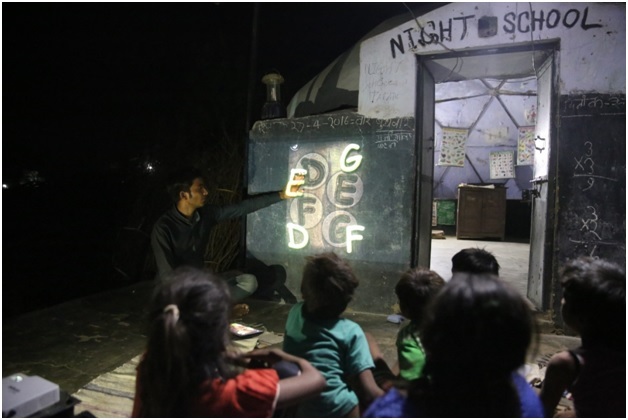 Figure 1Edu-Box the complete kit
Barefoot college, has brought around 1000 children who otherwise would not have gone to day school to formal education system through their Solar Digital Night School model. Around 57 per cent age of these students are girl's majority of whom are less than 15 years of age.
The Solar Digital Night School model is a complete solution for quality digital non-formal education for remote off grid underprivileged communities and is a direct response to the UN-Sustainable Development Goals (SDG) of  Quality Education for All & Renewable Energy. This model covers an integrated rural Science, Technology, Engineering, the Arts and Mathematics (STEAM) curriculum with a pro-girl approach focussing on Environment, Rights Awareness, Leadership and Health with localised content which is crucial for the UN-SDG of Gender equality & Reduced Inequalities. The model is usable in off-grid, offline spaces, and is field tested for easy user interface. Additionally, they come with a phased digital integration plan which allows digitally novice users sufficient time to get comfortable with the devices thereby ensuring that they are keen on utilising them regularly than being intimidated by them.
Figure 2 image of a Digital night school teacher taking class with Edu-Box
The model developed by Barefoot College uses solarpowered projectors with offline server developed under Core support - to provide better hands on education to the children in rural schools all around India. The Barefoot in-house assembled Solar Powered Projector is small and compact packed with all education tools. As a movable Edu-Box, it is highly versatile as it can work with many medium (tablet, laptop, or mobile phones). It provides access to 50+ individual nodes at a point in time, and can be used for both online and offline activities. Its unique feature of per child tracking of learning levels gives it a huge competitive advantage. Further, it is an easy-to-use one-switch solution to transform a community space into a digital classroom wirelessly paired with tablets which allows teachers the freedom of movement, engagement and seamless interaction without requirement of any digital experience or training.The emphasis of teachers has been on learning by doing.
An offline router with curated content is pre-loaded which simulates an offline 'internet' for children (as well as village adults) to browse through. The digital aids therefore open up on disseminating practically unlimited amount of content to these communities providing them never-before access to visual media and information.
Currently, twenty-seven schools are operational spanning the states of Rajasthan, Uttarakhand, Gujarat, Bihar, Andhra Pradesh, Orissa, Chhattisgarh, Jharkhand, Manipur and Karnataka. The program follows a local to national to global approach covering 10 states outside Rajasthan and abroad (Malawi, Myanmar) as well. Since the inceptionof Digital Night School model, more than 40 per cent of the children have been integrated back into state secondary schools, while, others have taken many roles at the community such as electrician, Business, Mobiles shops as evidently seen in the case of Mangal Chand.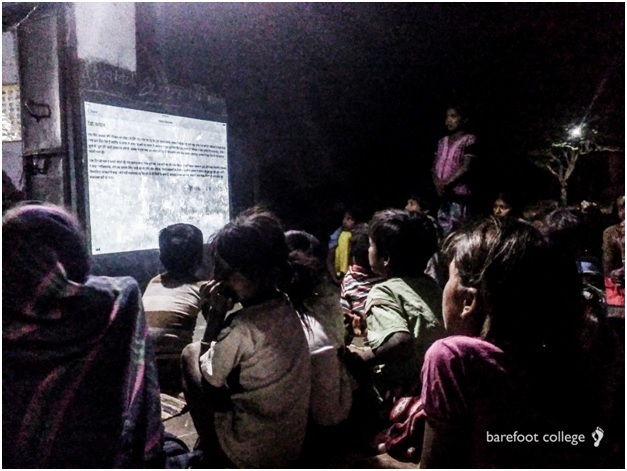 Figure 3Image of a digital night school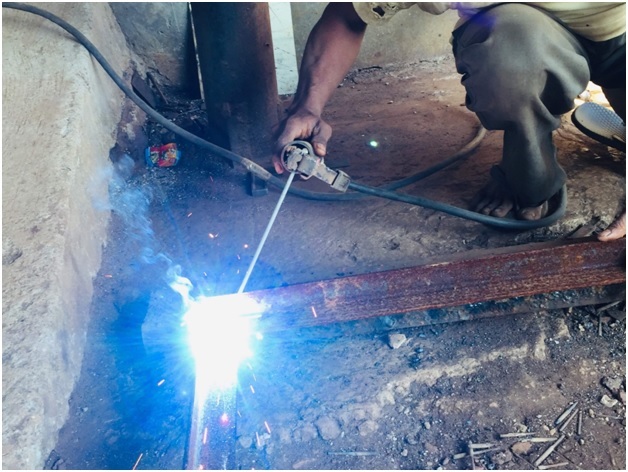 Figure 4 People play a major role in community after their stint in digital night schools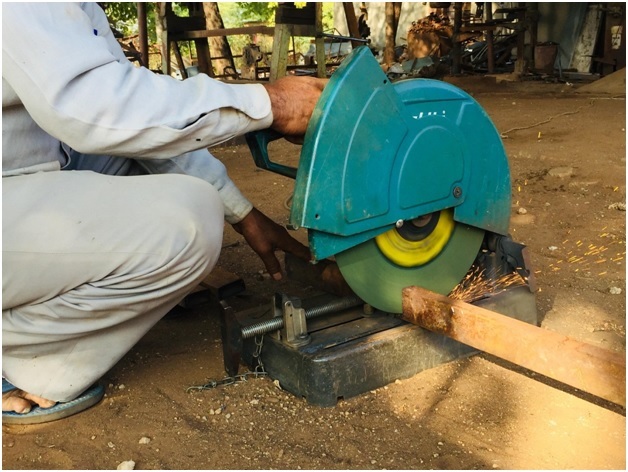 Figure 5 Image of the community run workshop