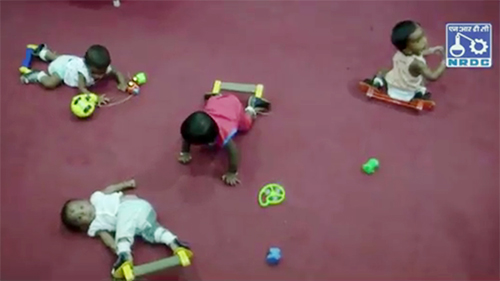 Remember nine-year-old Philip Carey in 'Of Human Bondage,' Sommerset Maugham's famous book? The disability of a clubfoot, the pain and the resulting difficulty he faced in adjusting with other students in school stands out in the autobiographical novel.
Researchers at Christian Medical College, Vellore and Indian Institute of Science, Bangalore have jointly designed a clubfoot brace that can bring relief to the Philips of the world in the maintenance phase of their treatment.
Clubfoot is a congenital condition that causes a baby's foot to turn inward or downward. It can be mild or severe and occur in one or both feet. In babies who have clubfoot, the tendons that connect their leg muscles to their heel are too short. These tight tendons cause the foot to twist out of shape. Clubfoot occurs in 2.5 per thousand live births and is one of the most common birth defects involving the musculoskeletal system.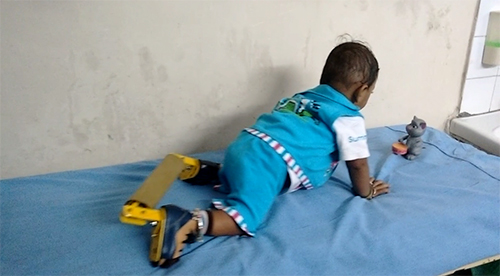 The brace called Padma Pada designed by Dr. Vrisha Madhuri  &  Dr. N S Dinesh monitors efficacy of brace wear by making sure that the child's sole of the foot rests on the sole of the shoe which is fixed to the brace. This contact is evaluated by multiple sensors placed under the sole of the shoe on medial and lateral side and the heel. This brace also allows the child to have several degrees of freedom in all four planes thus making the brace more child friendly and tolerable.
Whereas, existing braces fix the child's both lower limbs together and does not allow free mobility, Padma Pada allows free mobility of the lower limb and provides comfort to the child and hence has proved to be more popular among children. Children do not refuse to wear them and hence the possibility of recurrence is reduced.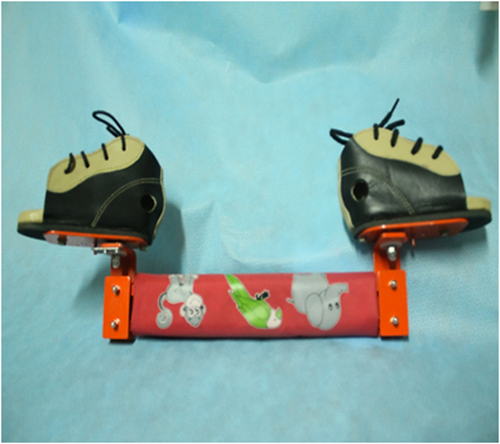 The added advantage of the new brace is a compliance monitoring device.  Adherence to the brace wear protocol is monitored by recording this foot contact with the sensors mounted on the electronic plate embedded in the sole.  The data is logged every hour for a minimum of 3 months and can be downloaded using software designed by the originators. The shoe width and height in the Padma Pada have been modified as per the foot size of Indian children.
A patent has been filed for the technology developed with the support of Department of Science & Technology (DST). The unique feature of the Technology   is its Innovative mechanism of connecting rod with four bar linkage providing high degree of freedom to the child's lower limb in 3 planes. Also acquisition of brace application data is done once in an hour and Data is tagged with date and time information from real time clock. Electronic hardware embedded in to the shoes helps the data to be communicated to the personal computer (PC) and the Graphic user interface allows for interaction with a PC.