Government funding agencies from BRICS countries discussed the areas they would focus their support in the next round of invitations for proposals.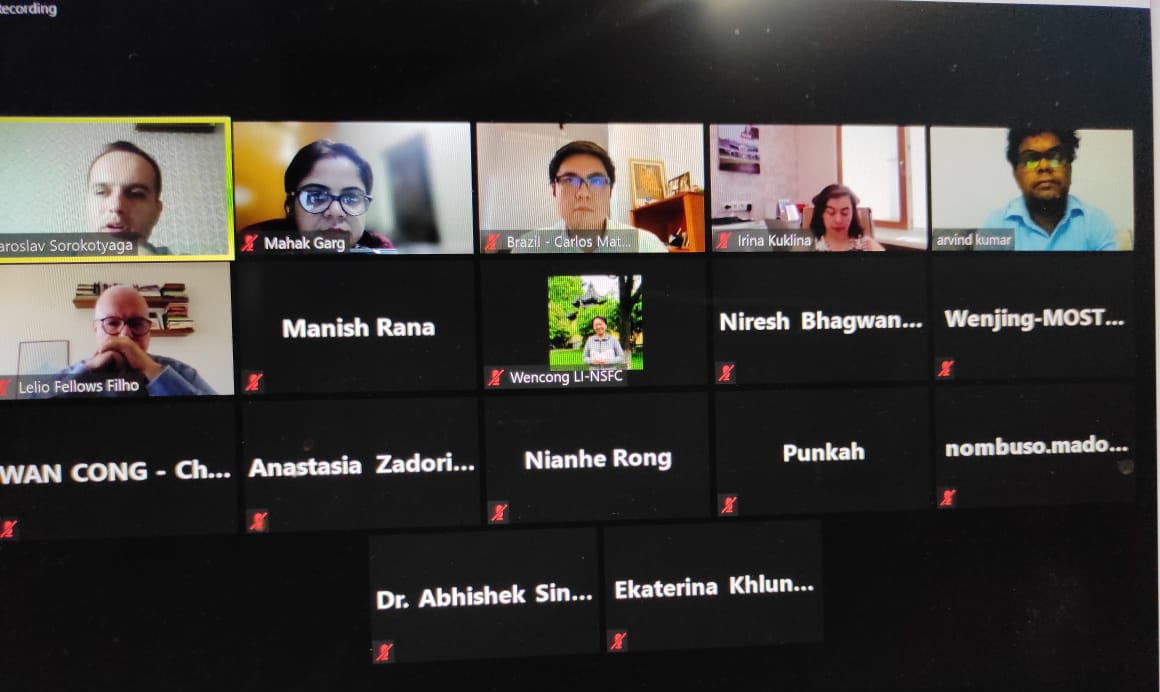 The areas of support agreed on at the meeting of BRICS Science, Technology & Innovation (STI) Funding Working Group were interdisciplinary research covering areas such as biotechnology and health; energy solutions; application of ICT and emerging technologies to address societal challenges; advanced materials for industrial applications and so on. The meeting to finalize the thematic areas for BRICS next Call for Proposals held in online mode on 24th June 2021.
The Indian side indicated specific interest such as research to combat Anti Microbial Resistance, Application of emerging technologies Artificial Intelligence, Big Data in the areas of health, agriculture, transport, education.  The Call for Proposals seeking joint application for multilateral projects is likely to be launch in September 2021.
From the Indian side Department of Science and Technology (DST) and Department of Biotechnology participated in the meeting. Shri Sanjeev Kumar Varshney, Advisor & Head International Cooperation of DST, led the Indian delegation.
The BRICS MOU on STI Cooperation adopted in 2015 guides overall cooperation covering sustainable agriculture, food security, natural disasters, water resources and pollution treatment, new and renewable energy, energy efficiency, space research, geospatial technology, medicine, and life sciences, new materials and nanomaterials, photonics, information and communication technology, ocean and polar sciences and so on.
The BRICS STI Framework Programme (BRICS STI FP) was endorsed in 2015 to support excellent research on priority areas which can best be addressed by a multinational approach. The initiative should facilitate cooperation among the researchers and institutions in the consortia, which consist of partners from at least three of the BRICS countries.
Since 2016 coordinated calls for multilateral research projects are launched under BRICS STI FP inviting researchers from BRICS member states to jointly carry out basic, applied, and innovative research projects on multilateral approach and about 100 multilateral projects have been funded, which enable networking of about 300 research organisations from BRICS countries; facilities co-generation of knowledge, products and services; exchange of researchers including students; sharing and access of each other research facility.