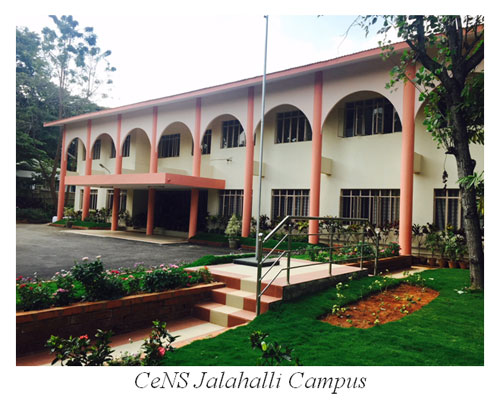 The Centre for Nano and Soft Matter Sciences (CeNS) engaged in materials research at all relevant length scales, with current focus on a variety of metal and semiconductor nanostructures, liquid crystals, gels, membranes and hybrid materials has recently contributed significantly to the COVID 19 challenge. When the whole world was debating about the effectiveness and breathing comfort of face masks to fight COVID-19 effectively, its innovation attracted headlines for their uniqueness. One of them was a cup-shaped design of the mask that helps to create enough space in front of the mouth while speaking. It has been transferred to a Bangalore based company for mass production.
This snug fit mask causes no speech distortion, no fogging on glasses, and indeed, packs well all around, leaving practically no room for leakage while breathing. Another important advantage is its high breathability allowing one to wear it without any discomfort. Further, the researchers have chosen the fabric layers such that there is a possibility of deactivating pathogens merely by the electric charges that are created under mild friction due to the tribo-electric nature of the fabric.
Apart from this, the institution has brought about important innovations in self-cleaning materials, liquid crystals, invisible shield for electromagnetic interference, photonic crystals, fluorescent dyes, and materials for smart windows that can be switched from transparent to translucent form and so on.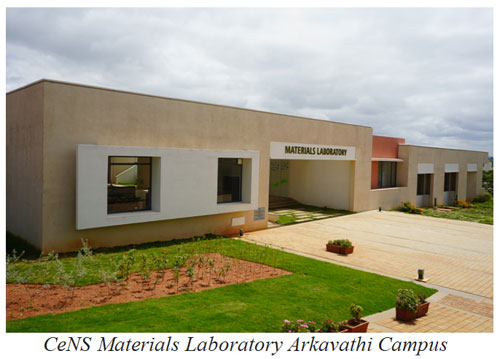 This autonomous research institute under the Department of Science and Technology (DST), Government of India was established in 1991 by an eminent liquid crystal scientist, Prof. S. Chandrasekhar, FRS. It was then known as Centre for Liquid Crystal Research, a registered scientific society in Karnataka.  In 1995, it became an autonomous institute under the Department of Electronics (DOE), Government of India and in 2003, it was brought under DST. Subsequently in the year 2010, the name was changed to Centre for Soft Matter Research.
Recently in 2014, the Centre has further widened the scope of research activities to embrace nanoscience and technology and is now known as Centre for Nano and Soft Matter Sciences (CeNS). With Prof. C. N. R. Rao, FRS, as the Chairman of the first governing council of CeNS, the Centre has expanded its activities to a new campus Arkavathi in Shivanapura, Bengaluru. CeNS is being constantly mentored by Nano-Mission of the Government of India and has close interactions with many Institutions and Industry, in India and abroad.