The role of Yoga in connecting mind, body and soul and bringing balance in lifestyle was highlighted at a webinar organized by the Department of Science and Technology (DST) under SATYAM Programme on the occasion of 8th International Day of Yoga.
Secretary, Department of Science and Technology (DST) Dr Srivari Chandrasekhar explained the meaning of yoga and its significance in human wellbeing and elaborated on the efforts of DST to promote the scientific approach of yoga through SATYAM at the webinar which included a lecture on 'Yoga and Health'.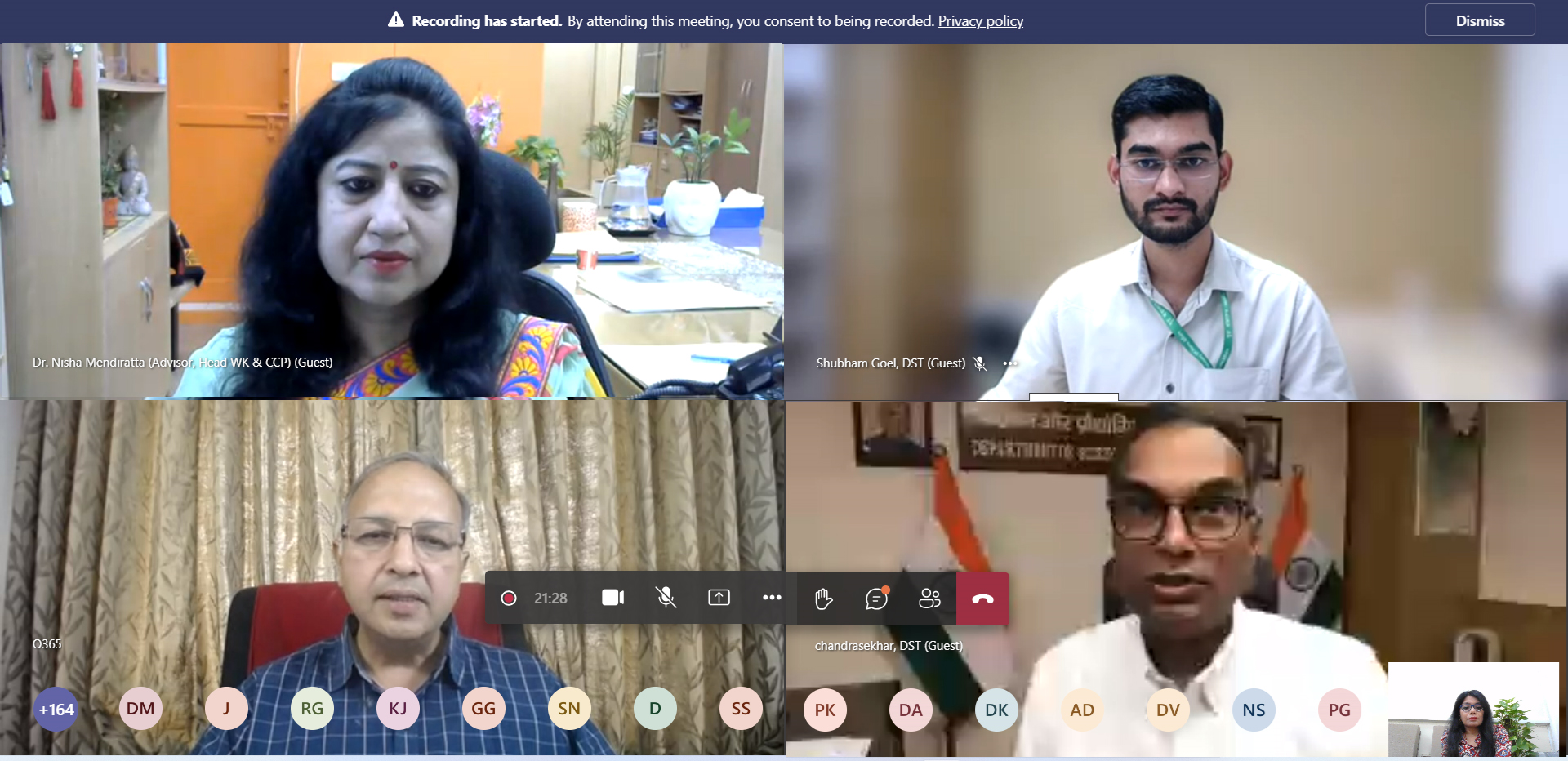 Dr Chandrasekhar pointed out that besides bringing about wellness; yoga provides us opportunity to connect with our family, friends and society. He emphasized that yoga should not be limited to celebrations once a year and should be a part of our daily life.
Prof Vivek Sharma from the All India Institute of Medical Sciences, Rajkot explained the scientific aspects of how various lifestyle ailments and diseases can be addressed holistically with yoga through aasanas, pranayama and meditation.  Its practice connects the mind with body. He also highlighted that Yoga can reduce stress on telomere length and hence the effect can also result in benefits at the genetic level. Prof Sharma further emphasized that meditation has immense role in bringing about balance and inner tuning. He said that yogic techniques including meditation improve sympathovagal balance, thereby, reducing inflammation, stress response and improved physiological parameters. Prof Sharma highlighted how the pandemic had underlined the usefulness of yoga for healthy life-- both physically and mentally.
Head, WISE-KIRAN Division, DST Dr Nisha Mendiratta elaborated that Yoga helps us to become aware of what is happening inside our body. By increasing self-awareness, we can make better decisions and take actions that benefit us and society. Dr Mendiratta informed that DST has initiated a specialized programme 'Science and Technology of Yoga and Meditation (SATYAM)' which supports research delving into these areas and several research papers published.
SATYAM programme, encourages research to analyze the impact of yoga and meditation on various life style diseases, physical ailments and neurological disorders. During the COVID pandemic, a special call was announced under SATYAM and research has been supported to explore the effectiveness of Yoga in combating COVID-19. Based on the positive results yoga is suggested as add on therapy in clinical practice.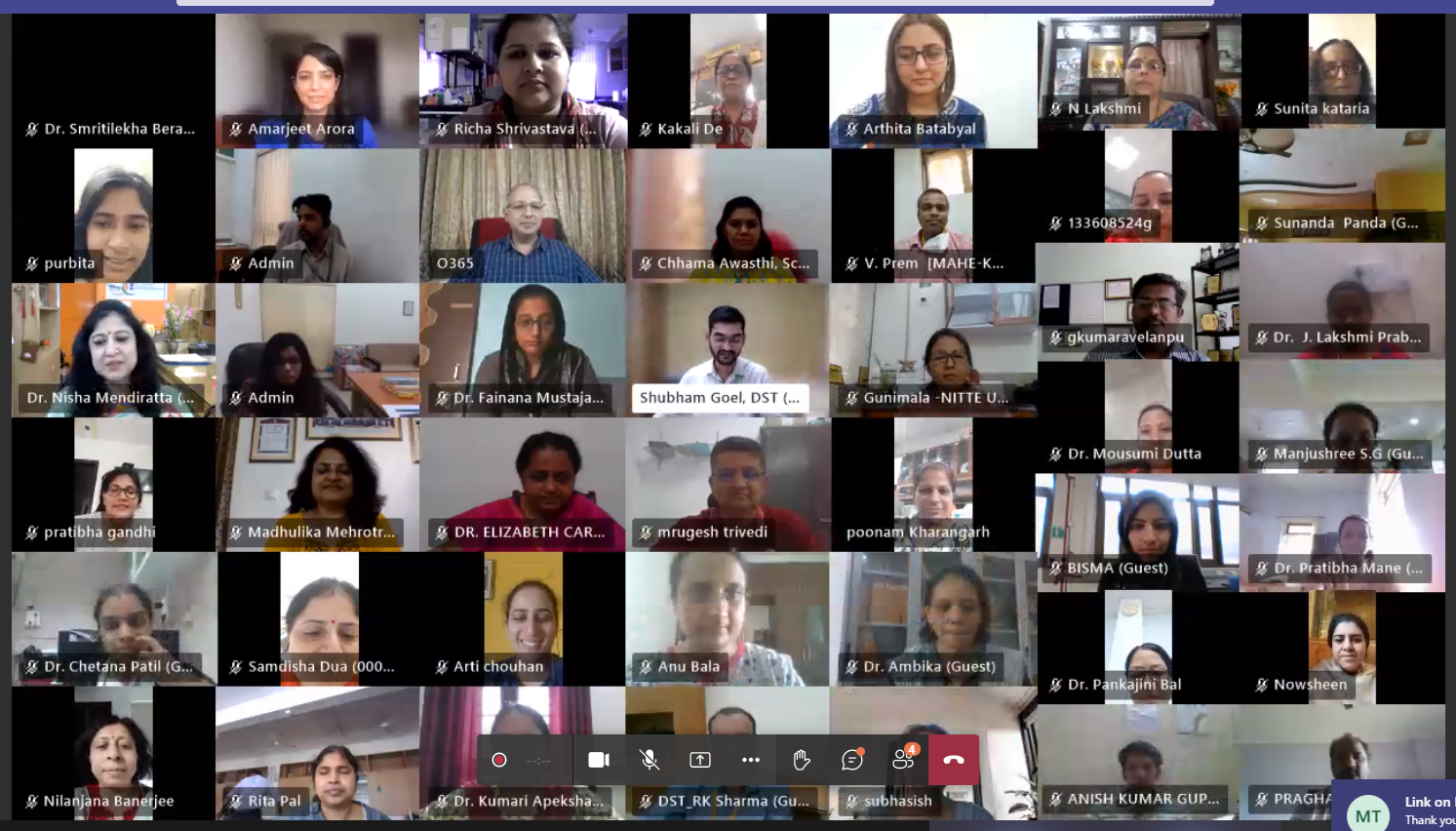 DST also conducted demonstration of yoga in virtual mode under the banner 'Yoga @Home and Yoga with Family' on 18 June, 2022. Further, DST has also organized yoga session on 21 June, 2022. Under Vigyan Jyoti programme, around 20000 girl students of Class IX-XII enrolled under the program attended a motivational lecture delivered by Dr Anuradha Balram, Chief Coordinator, Value Education Programs, RK Mission, Delhi.