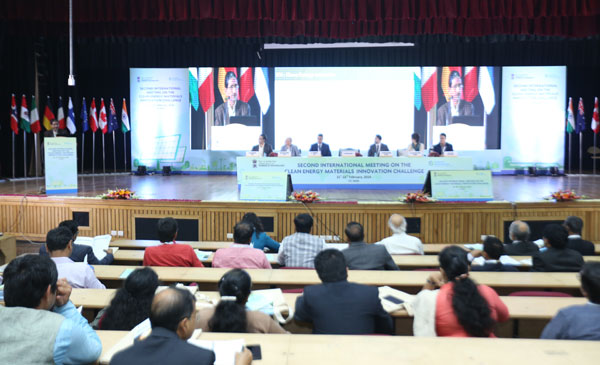 Clean energy experts from industry, academia, government from 16 countries and the European Union came together for the international meeting on clean energy materials innovation challenge to discuss ways to escalate generation and use of clean energy under Mission Innovation, as the demand for energy rises rapidly.
Mission Innovation, an international alliance of 23 countries for boosting clean energy investment and technologies has committed to double investment in clean energy and launched several innovation challenges for meeting energy demand while keeping emissions low.
India has set a target of adding 175 GW of renewable energy production by 2022 by harnessing -of-art research led innovative and cost effective materials, technologies and processes for clean energy advancement in the country. Experts deliberated on ways in which such targets can be met through developing sensors, devices, new materials and technologies.
Dr V K Saraswat, Member, Niti Aayog complimented DST for the effort and insisted on special projects for new materials, sensors and devices for clean energy and called for development of a road map which the Niti Aayog would support.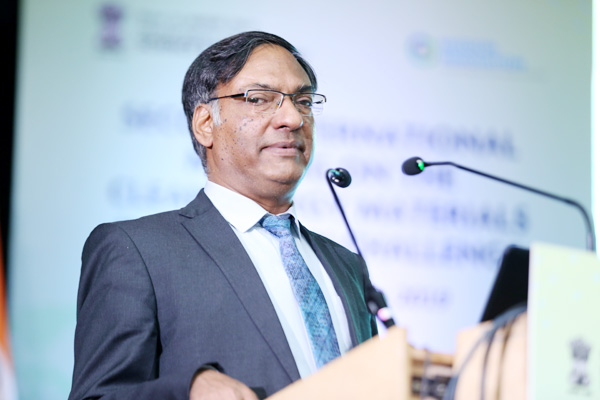 "We need efficient energy production systems, more renewable energy, clean energy technologies, super critical technologies and most importantly new materials to make these possible," Dr V K Saraswat, Member, Niti Aayog said at his inaugural address on the Second International Meeting on the Clean Energy Materials Innovation Challenge at IIT Delhi.
Dr V K Saraswat highlighted that given United Nations' Sustainable Development Group's of doubling energy with 80% reduction in emissions by 2030, it is necessary to make energy affordable, accessible and efficient.
The 2-day meeting held in Indian Institute of Technology, Delhi during February 21- February 22, 2019, included plenary sessions, thematic panel, group discussion on the general topic "new high performance, low-cost clean energy materials" and ways to find solutions to the biggest global materials challenge.
Speaking on the occasion, Professor Ashutosh Sharma, Secretary, Department of Science and Technology said that Mission Innovation is an international partnership and the partners working together should learn from each other rapidly so that best practices can be implemented across countries.
The objective of the Clean Energy Materials Innovation Challenge is to accelerate by 10 times the innovation process for new, high-performance, low-cost clean energy materials.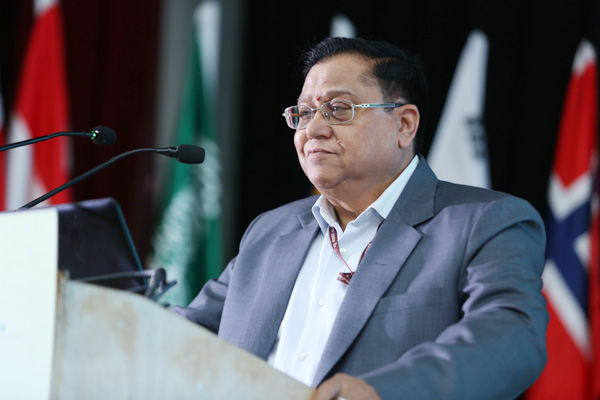 Professor Ashutosh Sharma emphasized on demonstration of clean energy technologies prototypes, incubation of the ideas involving young people and development of startups for implementation of the ideas.
He elaborated upon the research development and innovation framework in India in the area of clean energy and also highlighted the initiation of several mission programmes and Clean Energy Technology Centres in recent past.
The event saw the launch of several facilities and centres which involves industry and academic institutions participating in research and development of technologies, their demonstration and scaling up for meeting the clean energy targets set.
DST-IITD – Thermax Methanol Demonstration Facility was launched and also unveiled the model of state-of-art pilot plant. This is first of its kind facility aimed to produce cleaner fuel using high ash indigenous resources. The facility will include a pilot plant for 1 tonne per day methanol production, based on syn- gas that would be produced in a gasifier in Thermax's premises in Pune. The catalyst development, reactor engineering, and scale-up that will go into the design and reliable and optimized operation of this pilot plant is a cogent part of the project plan. The project will be implemented jointly between a team of professors of IIT Delhi, and a team of senior scientists from Thermax Limited, Pune.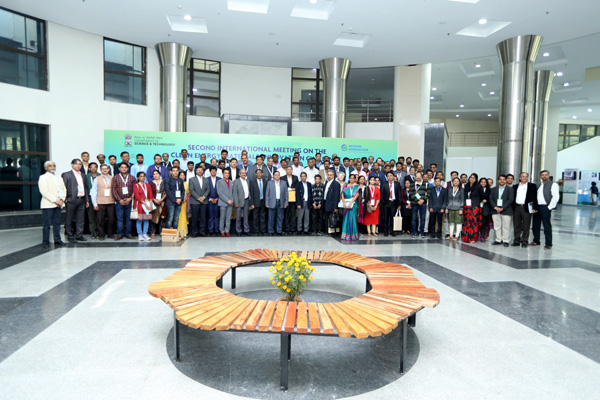 Four centres set up by DST also launched which are nucleated at IIT Delhi, IISc Bangalore, NFTDC Hyderabad and IIT Bombay to support research and development for entire spectrum of energy conservation and storage technologies from early stage research to technology breakthroughs in materials, systems and scalable technologies to maximise resource use efficiency. These centres will contribute to development of national research network for materials for energy storage.
DST- IIT Delhi Energy Storage Platform on Batteries : DST –IIT Delhi Centre on Batteries aims to carry out Research and development to develop three different types of novel materials and their application to electrochemical storage devices. The network of researchers engaged in centre comprise of scientists from IIT Delhi, Indian Institute of Science Bangalore, Central Glass and Ceramic Research Institute, Indian Institute of Chemical Technology, Institute of Minerals and Materials Technology, ARCI - Centre for Fuel Cell Technology (CFCT).
DST- IIT Bombay Energy Storage Platform on Hydrogen : It has been established with an aim to carry out materials and systems research, prototype demonstration, technology development, incubation of innovative ideas, industrial interactions, collaborations, manpower development and information dissemination in the field of hydrogen. The lead organisation is IIT Bombay and has four partnering institutions IIT Guwahati, IIT Kanpur, IIT Tirupati, NIT Rourkela. The centre will become a source of information as well as nodal point where people in the country working in the area of hydrogen could be provided with mentorship or material or required help and support.
DST- IISc Energy Storage Platform on Supercapacitors : The overarching objective of the DST-IISc Energy Storage Platform on Supercapacitors is to develop techno-economically viable electrical energy storage solutions that have the potential to catapult India to a leadership role in energy storage and clean energy technologies through active collaboration and accelerated technology development. IISc Bangalore, being the nodal centre has four partnering institutes, IIT Hyderabad, IIT Madras, Central Electro-Chemical Research Institute Karaikudi, Pondicherry University. The center will primarily focus on application-driven research for the development of techno-economically viable electrochemical energy storage solutions with particular emphasis on high power density storage such as supercapacitors.
DST- NFTDC Energy Storage Platform on Hydrogen : The centre will be established at Nonferrous Materials Technology Development Centre, Hyderabad with a core theme of Hydrogen based materials to Energy Devices. The focus of this centre will be specific Hydrogen related systems. The network of researchers engaged in centre comprise of scientists from IISc Bengaluru, IIT Madras, IIT Bhubaneswar, Sri Chitra Thirunal College of Engineering, Thiruvananthapuram.
India Country Status Report of Clean Energy materials, research developments and technology compendiums on Energy Storage materials were also released during the event.