Secretary, Department of Science and Technology (DST) highlighted the role of the humans in exploring science in the new age of intelligent machines in his lecture on 'The Present and Future of Science & Technology' in the Indian Science Congress.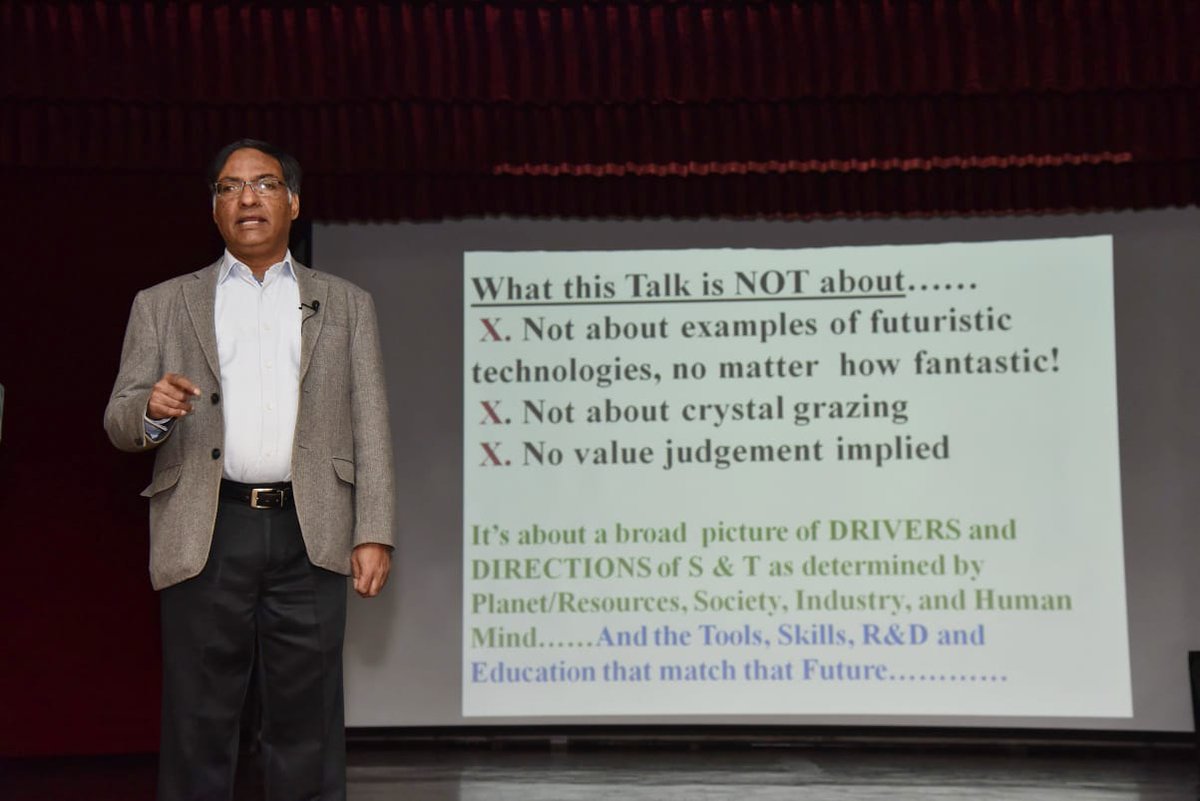 Introducing the enthusiastic audience at the Plenary Session of the second day of the 106th Science Congress at Lovely Professional University, Phagwara, to the future directions and drivers of S&T, its challenges and opportunities, Dr Ashutosh Sharma called for collaboration across disciplines in solving emerging challenges in science.  
He invited participation in new programs like that on Cyber Physical Systems launched recently by the Department of Science and Technology.
Dr Sharma elaborated that Cyber Physical System converges communication, computing, decision making and action and along with providing a better life it can ignite creativity in people.
DST Secretary talked about future process of science and technology, rise of intelligent machines and the role of human mind and creativity in it.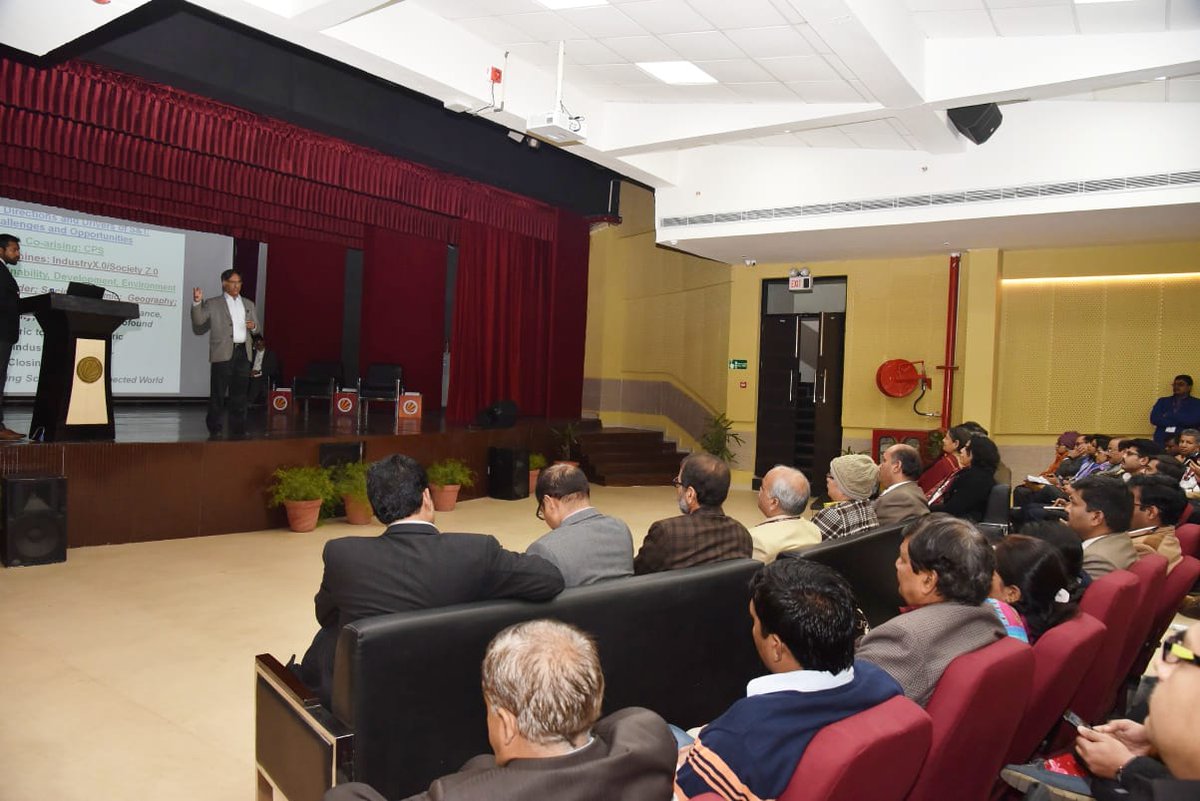 He said that in the age of intelligent machines we are gradually moving to an era where competition emerges between man and the machine and humans have to devise ways to win this challenge.
"We have to think physically rather than immerse ourselves in mathematical formulae only. Problems are solved better with the use of scientific common sense," Dr Sharma added.
He emphasized that natured inspired science and looking beyond lab and computers is essential as it is a very rich mine of science and technological innovations.
Dr Sharma pointed out that profound science is as important at incremental science and humans can play a very crucial role in the former even in the new age. Besides, he said, new applications need to be found and that will help emergence of new science.
DST Secretary highlighted the importance of graduating from 'Juggad' and 'Dhandha (technologies that make business sense) to 'Punga' or disruptive innovations. He said that this can only happen if we stop working in silos and talk to and 'collaborate' with people who are unlike us or have very different kinds of focus or expertise.
"A huge lot of innovations come from people at the margins of society like school children from remote areas, farmers, rural women and we should reach out to them. We need to 'catch them young', culture  and nurture them with programmes like Million Minds Augmenting National Aspiration and Knowledge MANAK which awards 60 top innovations from among 10 lakh ideas from 5 lakh schools across the country every year", he added.
Intelligent machines are destined to provide for a lot of things that the human mind desires like to be connected, to belong, to make decisions in complexity, to learn, to be entertained and man needs to adapt to the changing needs of the era of the intelligent machines.