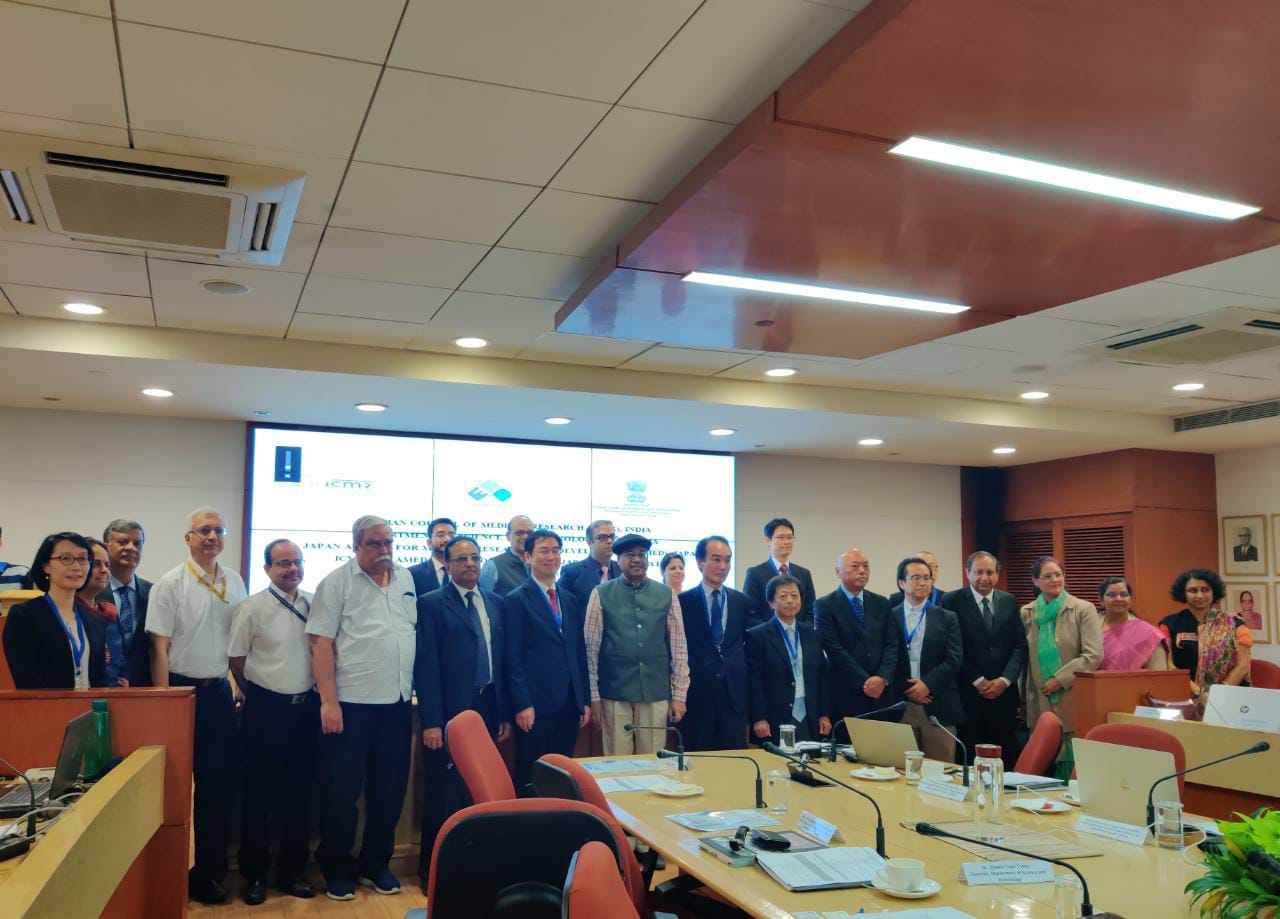 Experts from India and Japan gathered together to deliberate on the potential areas in health research, to identify priority research areas that are of mutual interest for India and Japan for future collaborations.
Research themes identified for future collaboration of Department of Science & technology (DST), Indian Council of Medical Research (ICMR) and Japan Agency for Medical Research & Development (AMED) included interoperable platform for data management under Information and Communication Technology (ICT) and its applications for early detection of cancer, air pollution and cancer, innovative medical devices, collaboration for zoonotic infections. The experts also discussed pathway for implementation of the research projects.
Dr. SK Varshney, Head, International Bilateral Co-operation, DST enlightened the experts who came together for the occasion about the recently launched (ICPS) programme of DST to foster and promote R&D in this emerging field of research and said that the workshop could lead to marriage of Interdisciplinary Cyber Physical Systems (ICPS) programme of DST and Health Care program of ICMR.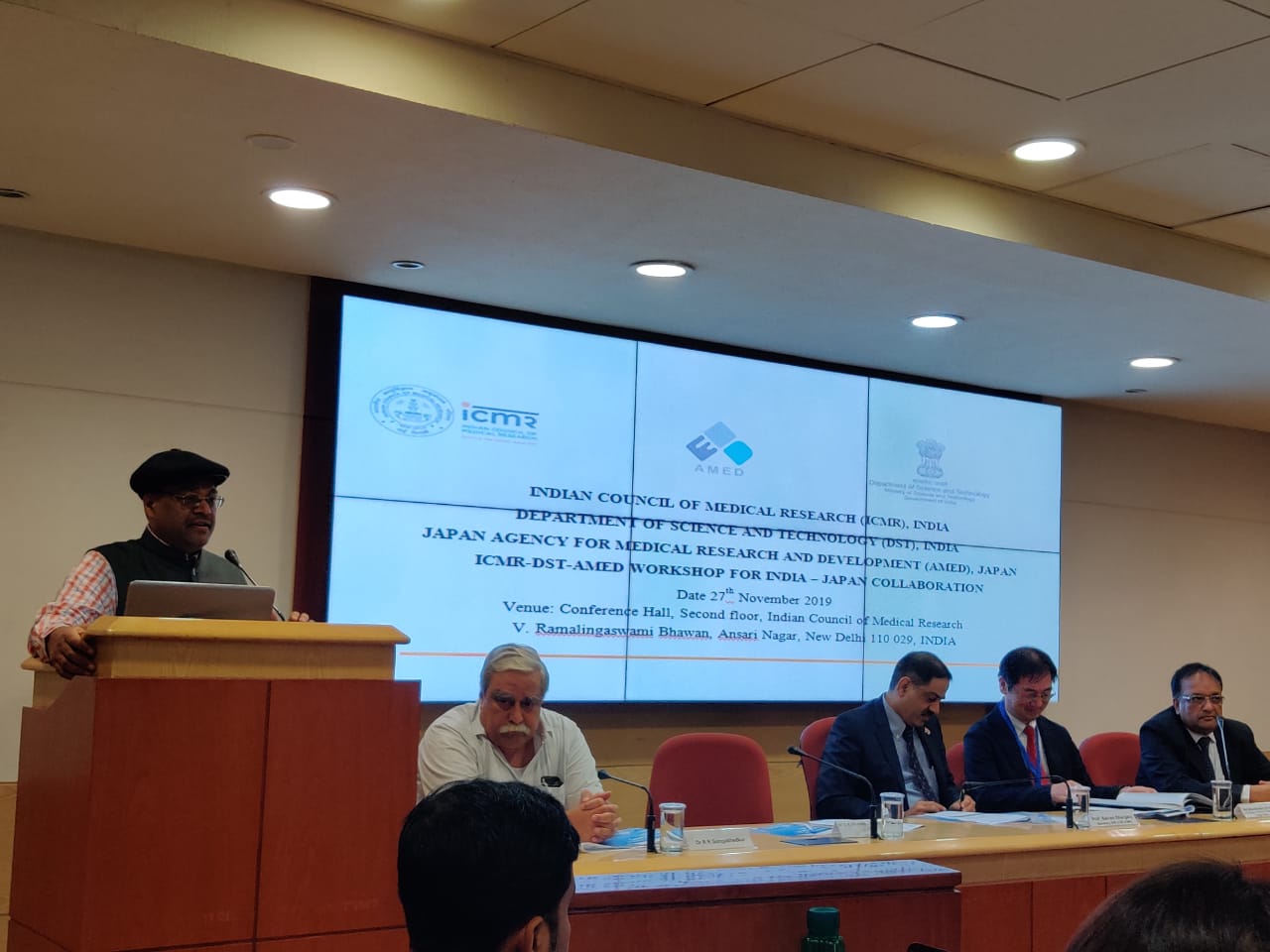 He added how Data science, a relatively new emerging multi-disciplinary area can help streamlining the existent healthcare system and stressed that being a developing country, India can be one of the best candidates for research in IoT and CPS in the areas like Healthcare.
The healthcare challenges arising from our ever growing population combined with the opportunities provided by inexpensive sensing, communication and computation and the demand for 24/7 care will lead to an explosion of cyber-physical medical products.
Prof.  Balram Bhargava, Director General of ICMR suggested that collaboration between India and Japan on high end manufacturing of medical devices at an affordable cost for masses on the lines of Maruti Suzuki venture is to be looked forward.
India and Japan have pursued various collaborations in health research since 1985 which includes India and Japan's research collaboration program on infectious disease, Strategic International Research Cooperative Program (SICP), and Japan Initiative for Global Research Network on Infectious Diseases (J-GRID).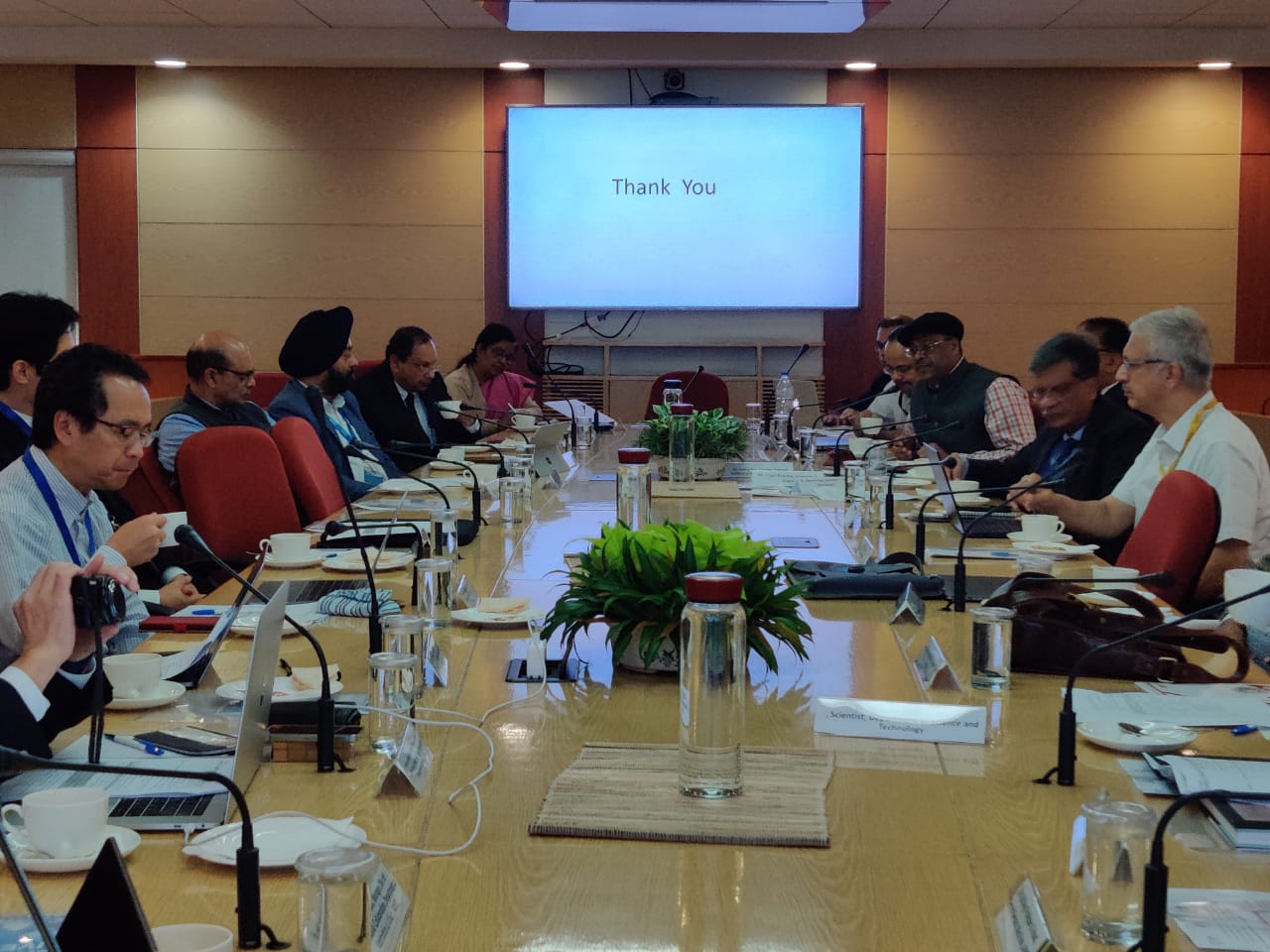 India's strength lies in computer science, and currently, Japan Science and Technology Agency (JST) and DST have implemented collaborative program with the theme of IoT, AI, Big Data with the scheme of Collaboration Hubs for International Research Program under Strategic International Collaborative Research Program (CHIRP-SICORP). Taking advantage of this ongoing program, further expansion of computer science in medical research and development is likely to be a promising for future collaboration.
The day long workshop had various sessions focusing on overview of ICMR, DST, AMED and their ongoing research activities, new approaches for non-communicable diseases, realization of health  longevity in India and Japan; Use of data science in advancing health research; current and future research programs on communicable diseases in India and Japan.
The workshop was attended by several officials and experts from DST, ICMR and AMED including Professor Mitsunobu Kanu, Science and Technology Co-Adviser to Ministry of Foreign affairs, Japan;
The experts worked together to develop a mechanism for future research collaboration in the form of joint research project funding and Indo-Japan collaboration with the aim to extend and harness capabilities, experiences and expertise of both organizations to achieve the objectives.