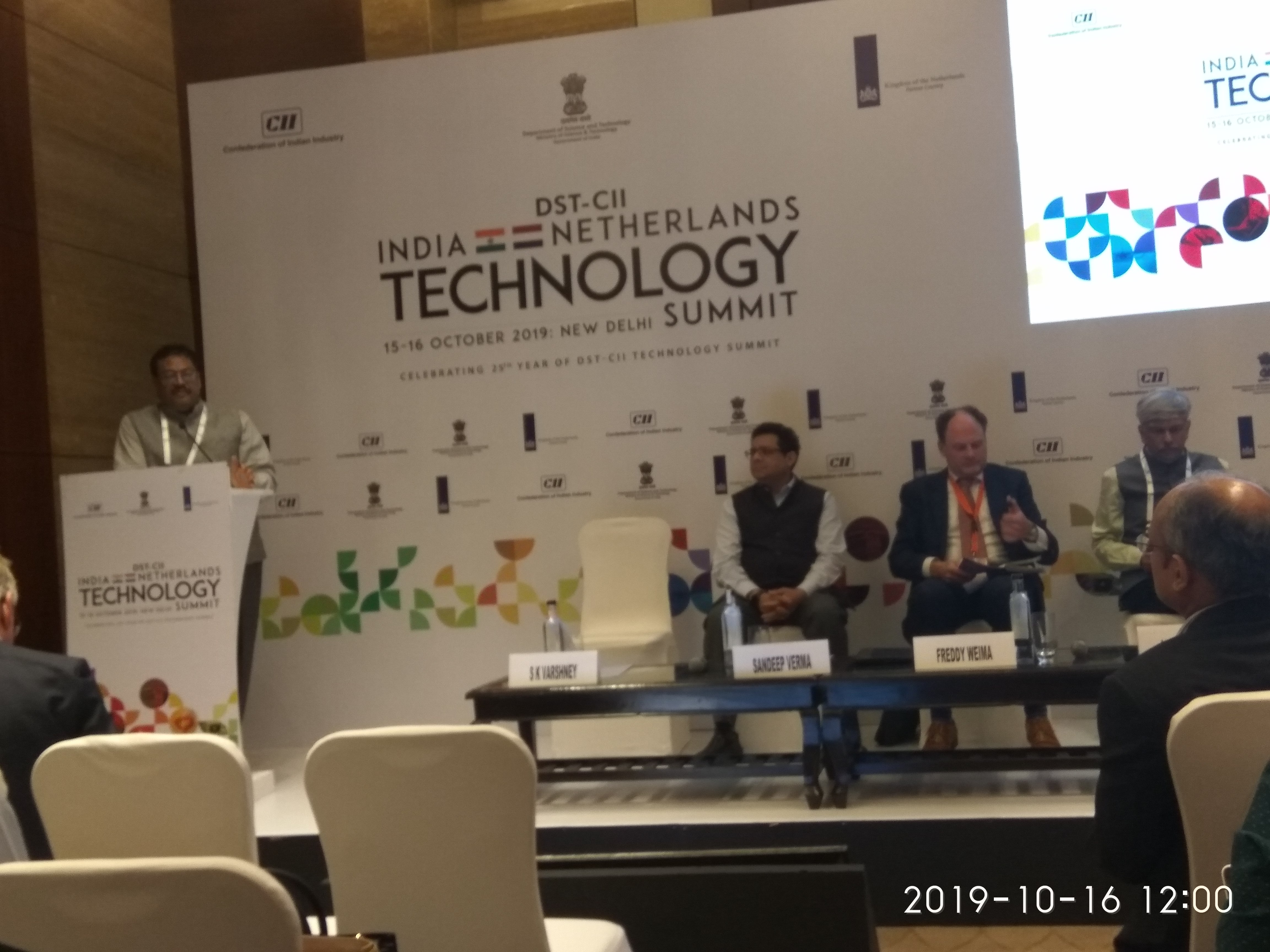 Experts from India and the Netherlands discussed key benefits of internationalization, institutional partnerships and explored new avenues for collaboration at the 'Internationalisation of Education & Research' session during DST-CII Technology Summit 2019.
Dr Arabinda Mitra, Scientific Secretary, Office of the Principal Scientific Advisor to Government of India mentioned that Science, Technology & Innovation (STI) is an important pillar for diplomacy. STI gives solutions for problems like disaster management, food, water, energy, manufacturing, and so on and help in achieving sustainable development goals across borders.
Dr Mitra urged that there is a need for linkages at the global level between institutions & industries, more fellowships and joint degree programmes, and a network centre on global platform to solve the societal needs.
India is rapidly developing into a hotspot for research & development and innovation and India's new draft proposed education policy is also focusing on internationalization of education.
Dr. S K Varshney, Adviser & Head, International Bilateral Cooperation, Department of Science & Technology said that internationalization of education and research means exposure to other country environment which can be a great source of new knowledge and ideas boosting thereby the primary goal of education.
Mr Freddy Weima, Director General, Nuffic, the Dutch organisation for internationalisation in education, talked about bilateral cooperation in education and stressed on online learning and exchange of talent between two countries.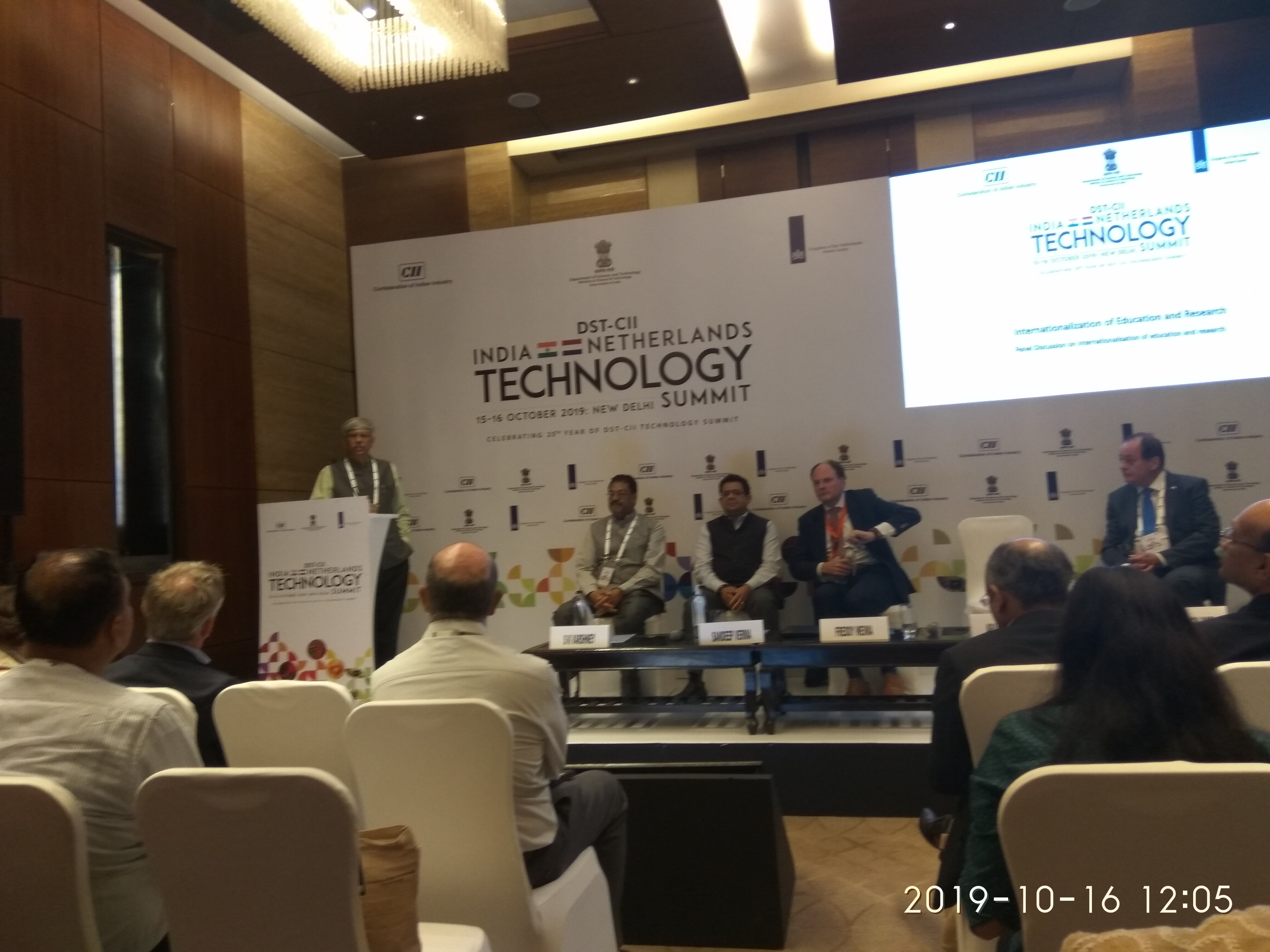 "International collaboration is important but not an end in itself. It contributes to higher goals like improving quality of education and preparing students for society and job market of the future" he added.
Professor Wim van den Doel, Member of the Executive Board of Dutch Research Council explained that the Netherlands has developed a high quality research system, is easy to collaborate with in a range of disciples. Partnership between India and Netherlands would be effective as both countries are working together for societal development. He emphasized on people to people contact to know each other's problems and arrive at solutions. 
A panel discussion was also organized during the session, in which experts highlighted how the internationalization helps in education and research and also suggested possible ways to move forward.
Professor V Ramgopal Rao, Director, Indian Institute Technology, Delhi (IIT, Delhi) talked about how the education has changed and that students are now more interested in post graduation and PhD programmes. "Bilateral or multilateral collaborations are needed for better education and research and entrepreneurship development," he added. He highlighted that every second student in IIT wants to become an entrepreneur. Professor Rao suggested that there should be a student exchange programme, joint PhD programme, industry – academia interaction and a global challenge on international podium.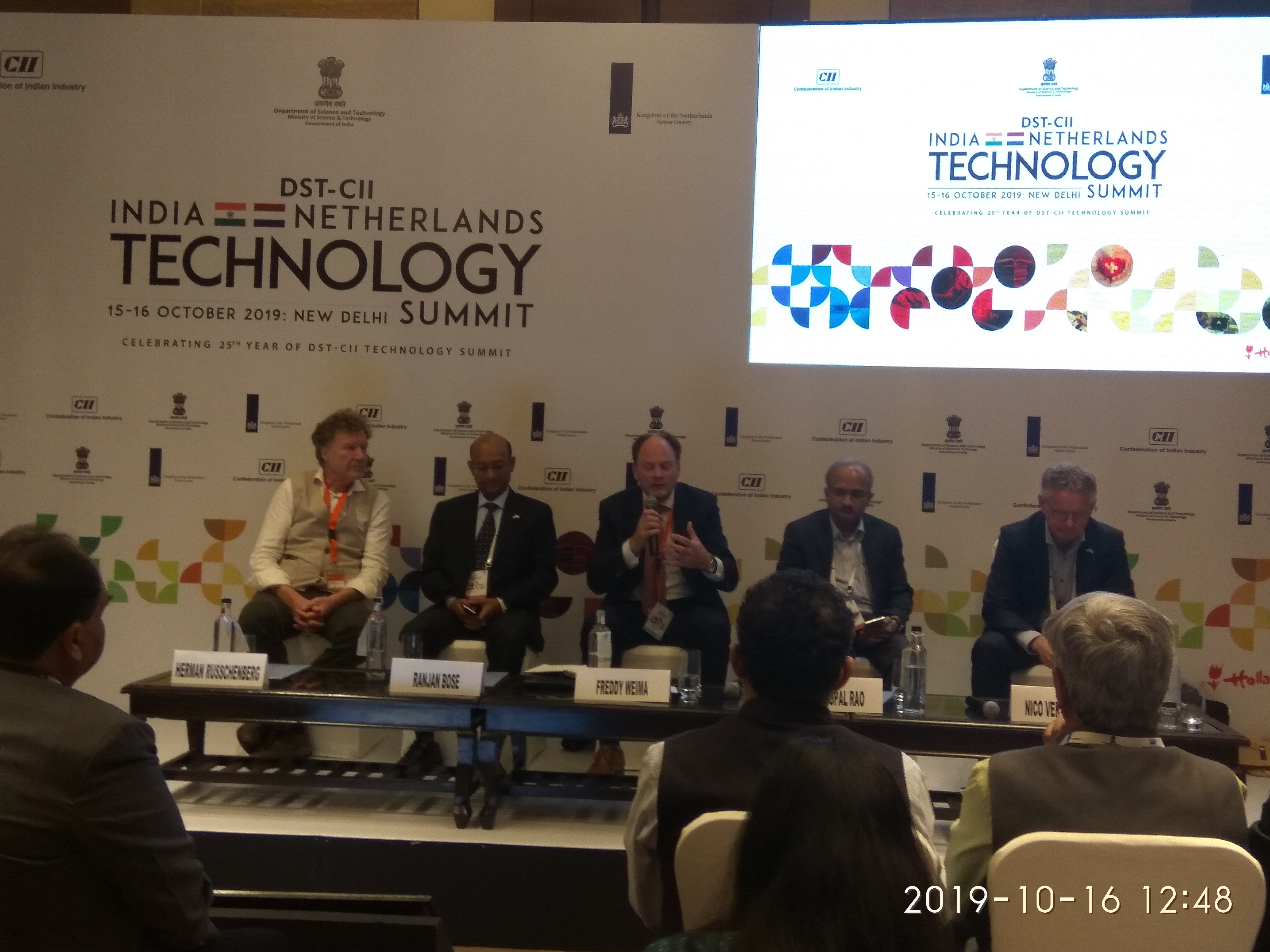 "Internationalisation is all about diversity in thoughts & ideas, intercultural exchange, global perspective and brain circulation," Prof Ranjan Bose, Director, IIIT Delhi said during the panel discussion. Prof Bose emphasized on the challenges and specific actionable suggestions like joint calls for proposals, industry involvements, inclusive innovation and so on.
Professor Nico Verdonschot from Orthopaedic Research Laboratory (ORL) said that India is becoming an increasingly important partner for the Netherlands in the search for and discovery of innovative solutions to global challenges in areas such as affordable healthcare, high tech, water, ICT, agriculture, energy and sustainability.
Professor Herman Russchenberg, Director, TU Delft Climate Institute stressed the importance of international cooperation in research and education. He said that while academics are already convinced about the value of internationalization of education, the conviction needs to percolate among the general public and work needs to be done towards that.