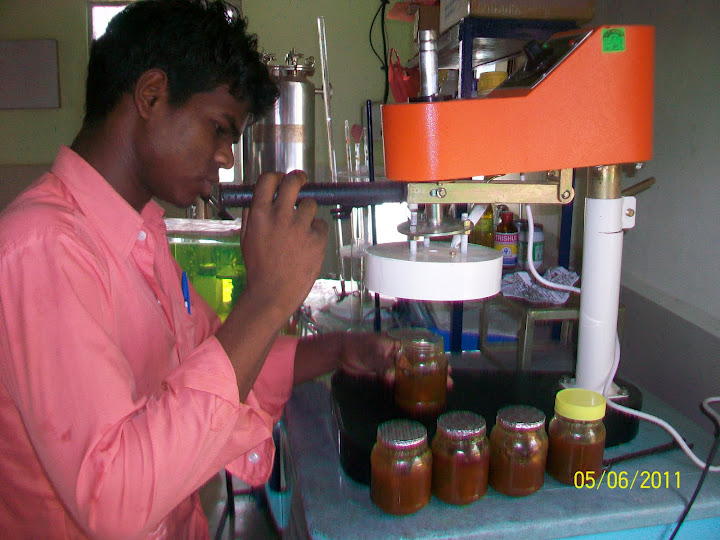 In the humble tier II city of Pune, amidst its salubrious climate, a silent movement is taking root. Trained engineers are moving away from their dependence on jobs and setting up rural enterprises which are using local resources, employing local people, and servicing the local populace.
The seed of the movement is being planted by the Department of Science and Technology (DST). The department is supporting Vigyan Ashram, a Core Group under Science for Equity, Empowerment & Development (SEED) Division of DST to train youth to set up village-based enterprises.
Vigyan Ashram (VA) is training rural youth in various innovative rural technologies in areas like engineering, energy, water and waste management, food processing, agriculture and animal husbandry. They are also trained in business and soft skills under the program called Diploma in Basic Rural Technology (DBRT) recognised by the National Institute of Open Schooling (NIOS).  
The training supported by DST has produced several motivated youngsters who are taking forward the movement both in villages in several corners of Maharashtra and even outside.  One of them is Ganesh Pawar. Having trained to become an entrepreneur, he set up his enterprise Pawar Engineering Works, again with support from VA. He now fabricates many innovative agricultural tools like potato planter, tractor mounted sprayer and so on, at his village Paragon in Ambegaon taluka of Pune district, as per requirement of local farmers. He earns more than Rs.50,000 per month and also provides employment to five skilled labours through his enterprise.
The Diploma in Basic Rural Technology course has made Prashant Nevse from Urali Kanchan village in Pune district a self-sufficient youth today. He started his poultry farm where he is rearing 1500 egg laying poultry birds to earn Rs. 11500 per month from his farm and also assisting other farmers in marketing.
With DST support, VA also runs a Fab Lab for training youngsters. Two courses are run here. One of them is the Fab Academy, with the help of the Fab Foundation. The Fab Lab academy course was attended by Pratik Gadkar. He worked a few years at the innovation centre at IIT Mumbai and then started his start-up to help organisations to setup up their Fab labs. He has also has established a Fab Lab in Nagpur.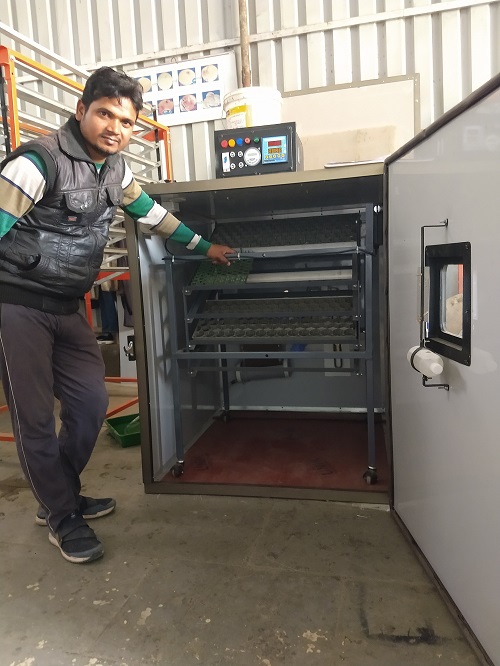 The other is the Design Innovation Centre programme attached to Savitribai Phule Pune University. Trained in VA's Design Innovation Centre (DIC) program, Pramod Pansare has established his Moringa drying & processing enterprise 'Srinath Food Products' at Pabal village. He has developed innovative food recipes like ready-to-use mixes, healthy chikki bar, fortified bakery products and so on. He also markets them through local distribution & online marketing channels. 
Alumni of DBRT course with Fab Lab, like Hiren Panchal, have also made his mark in neighbouring states by establishing their start-ups. His enterprise Mathidhan in Dharampur, Valsad in Gujarat, provides need-based agricultural tools designing & manufacturing services to organic farmers and also promotes sustainable farming technologies.
Students coming out of Fab Academy and Design Innovation Centres are leading different innovation Centres, tinkering labs in the country. VA alumni are working in more than 15 innovation centres in the country. Among them is Arundhati Jadhav, Lead consultant-Innovation and technology, Learning links Foundation, New Delhi, who is training people at Atal Tinkering Labs and also helping to set up new maker spaces across India and providing training in STEAM to teachers and students.
The courses use digital fabrication tools like laser cutting, microcontrollers, 3D printing, CNC milling for making prototypes for various technology development projects. Training in Fab Lab tools has also helped Kamlesh Bisht, Fab Lab manager at Barefoot College, Tilonia, Rajsthan, make quick prototypes for some innovative solutions like solar projector, offline web server, solar dryer and so on.  
Vigyan Ashram is running Fab Lab since 2002, whose operations are supported under the core support program. Youth between 15-20 years of age can join one year residential program of DBRT where the core staff of VA engages students of DBRT course in the various field trials and pilot studies.  Every year approx. 60 rural youth are being trained in the DBRT program and VA also helps them to establish their enterprises. They are also trained in the use of digital fabrication and using 'Design Thinking' methodologies to find solutions to local problems.
Students learn how to envision prototype and document their ideas through many hours of hands-on experience with digital fabrication tools. It is a residential program in which students are required to stay on the campus at village Pabal for a minimum of 6 months. These students work on a real-life problem faced by rural communities using new technologies to address those problems as a part of their learning. VA has also established links with micro finance organisations to help alumni to get loans. The efforts have gone beyond the borders of the country.
Fab Lab has also panted its seeds abroad with some of its alumni setting up enterprises in neighbouring countries. Trained in a Fab academy course, Anamul Arefin is now heading Fablab Sher A Bangla Agriculture University in Bangladesh. He wants to develop technologies suitable for his country.
Technology can increase the pace of development only when it is developed, keeping the needs of the people in mind. This can be done by creating local entrepreneurs to provide technology-based services to people, and Fab Lab is working towards a movement to inspire such village-based entrepreneurship.