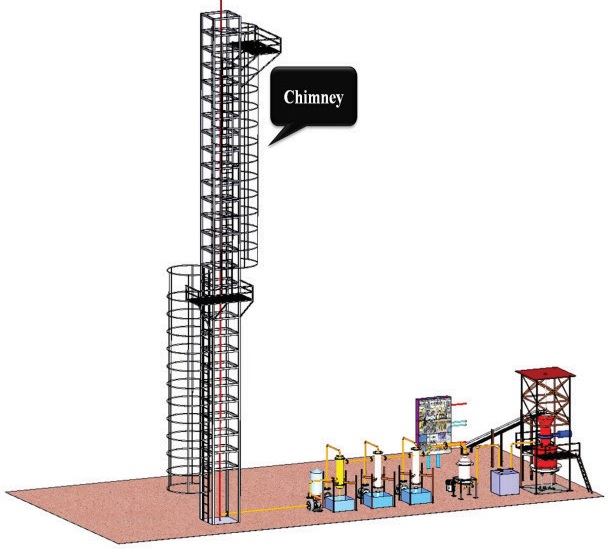 With DST's support, CSIR-CMERI has developed a technology for plasma arc assisted Hospital Solid Waste (HSW) disposal plant with minimum toxic emission in the environment. This plant has about 95 per cent waste volume reduction efficiency and is a viable technology for complete hospital solid waste treatment.
The final emitted gas from this HSW treatment plant is less hazardous and below the permissible level of toxic emission according to Central Pollution Control Board (CPCB). This next generation technology not only reduces the waste volume but also contributes for environmental cleanliness.
This technology is developed with the support of the Department of Science and Technology under the programme Waste Management Technologies (WMT) to promote the development of suitable indigenous technologies with potential to ameliorate environmental load.
The indigenously designed technology has been developed utilizing plasma arc assisted technology for safe disposal of hospital waste in eco-friendly manner. It uses high temperature (above minimum 2000oC) to the waste, produces synthetic natural gas -- called SYN gas in short from treated hospital waste. The SYN gas produced, is then passed through a series of gas purification systems, which comprises of catalytic converter, redox reactor, scrubber, condenser, booster drive and so on.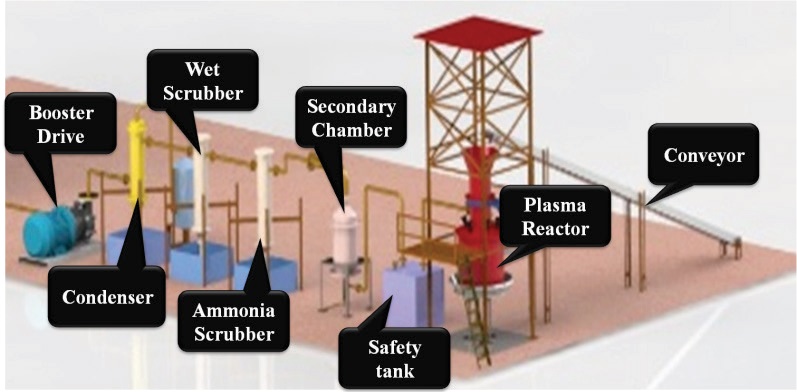 The system is unique because it contains a specially designed secondary chamber, which helps complete combustion of produced gas mixture and ultimately reduces formation of toxic unburned gases before final outlet. As a solid residue, a vitrified non-leachable slag is produced in the treatment of HSW, which can be utilized for serving various types of constructional purposes. Easy installation and operation of this system shows its efficiency towards hospital waste disposal without affecting the environment as well as human health.
The testing of this technology is almost complete and emitted gases have been analyzed and all the toxic gases have been proved to be within the safe limit. The hospital solid waste disposal plant is a proven technology and is ready to be installed at hospitals for the disposal of generated hospital waste. This product is an effective solution for safe hospital waste disposal and has high market potential.