Science is all about fun, excitement and fascination to find out how and why things work, Nobel laureates said in their interaction with students while inaugurating the Children's Science Congress popularly called the Rashtriya Kishore Vaigyanik Sammelan.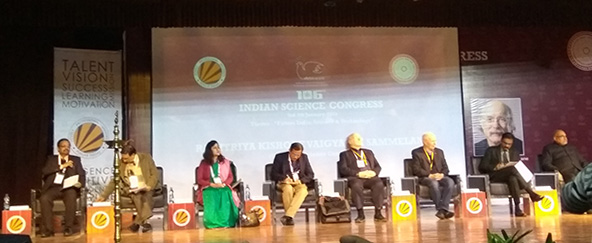 Professor Avram Harshko, who was awarded the Nobel Prize in Chemistry in 2004 delivered an inspirational message for young children and addressed them as the future of scientific India. He observed that he was sure that some of them may be making some important discoveries which will prove to be good for mankind, and may also win the Nobel Prize someday.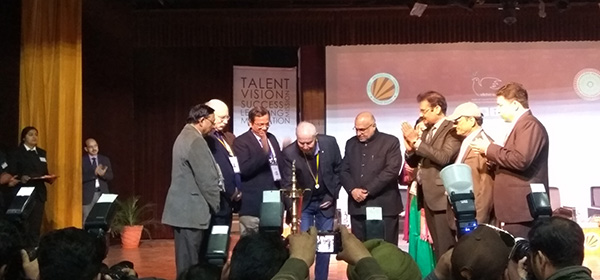 Nobel Prize winner in Physics in 2016 Professor Duncan M Haldane mentioned that India has to be a part of the technological development of the future. Prof Duncan advised young students to learn mathematics irrespective of the jobs they are going to take up.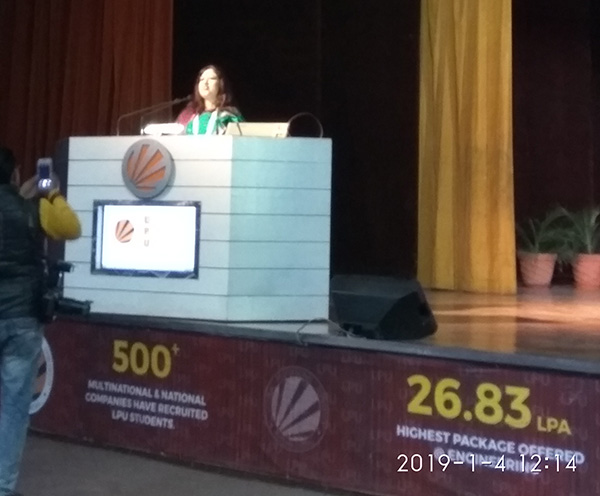 The Rashtriya Kishore Vaigyanik Sammelan (Children's Science Congress) an important event of the Indian Science Congress, was inaugurated by the Nobel Laureates Avram Hershko from Israel and F.Duncan M.Haldane from USA in the presence of Dr. Nisha Mendiratta, , Head, NCSTS, Department of Science and Technology (DST), General President of Indian Science Congress Association, Shri Manoj Kumar Chakrabarti, Prof. P P Mathur, General Secretary, Indian Science Congress Association and Sri Ashok Kumar Mittal, Vice Chancellor, Lovely Professional University.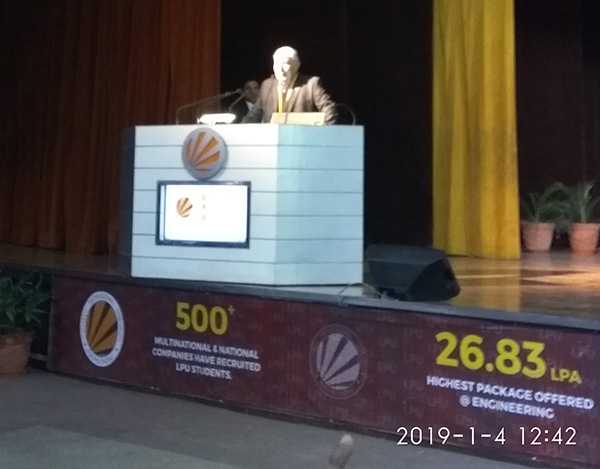 The main objective is to provide a unique opportunity to children of the age group of 10-17 years to use their scientific temperament and knowledge and to quench their thirst for creativity by conducting scientific experiments to solve problems identified by them. The students also got an opportunity to interact with scientists and subject experts.
In her keynote address, Dr. Nish Mendiratta mentioned that the main aim of the event is to understand the power of science and nurture young children to take science as a career.
"NCSTC of DST through National Children Science Congress and Rashtriya Kishore Vaigyanik Sammelan are committed to inculcate the scientific temperament at the grassrootlevel to develop new ideas to solve the local problems," she added. 
Shri Manoj Kumar Chakrabarti thanked NCSTC (DST) for organising competitions between the students for the last few years. He said that now it has been realised that more and more students should take Science & Technology as their career.
Every year about 7-8 lakhs school children in the age group of 10-17 years participate at various levels from the districts, states & union territories. Around 2 to 3 best projects from each state were exhibited in the Indian Science Congress. About 120 projects made by students are being showcased in the Lovely Professional University campus and students will have the opportunity to listen and interact with the Young Scientists and Nobel Laureates.
During the event, Infosys ISCA Travel Award 2019 was also given to top 10 students for their best write ups for innovations in the field of Science & Technology.