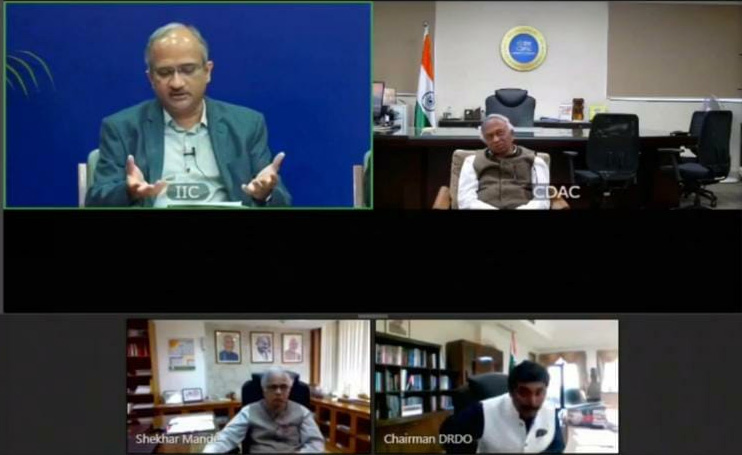 Dignitaries stressed on the technologies that can negotiate the future and benefit the circular economy for realizing sustainable development at a panel discussion on technology as an engine of Atmanirbharata organized on the occasion of the 34th foundation day of Technology Information Forecasting and Assessment Council (TIFAC).
"The most significant part of Atmanirbharta is sustainability and circular economy, which implies producing more with the minimum. In today's context of technology in terms of sustainable development is important to develop technology which will benefit the circular economy," said Dr. V K Saraswat, Member science NITI Aayog and Chairman GC, TIFAC.
Professor Ashutosh Sharma, Secretary Department of Science and Technology (DST), stressed on needs of Atmanirbharata, which transcends technology and the importance of predicting tomorrow's technology and using it to negotiate the future in a way that does not carry the pitfalls of the past.
TIFAC, an autonomous organisation under DST which carries out technology foresight exercise, facilitates and supports technology development, prepares technology linked business opportunity reports, and implements mission-mode programmes, celebrated its 34th foundation day on February 10, 2021. 
Shri Vijay Bhatkar, Chancellor Nalanda University, pointed out that India's capability to become Atmanirbhar was demonstrated during the pandemic times, which brought the nation together with common purpose and correct leadership.  He stressed on the need of taking up quantum computing as a new mission and said, "we can do it, all we have to do is take it up as a challenge and set goals."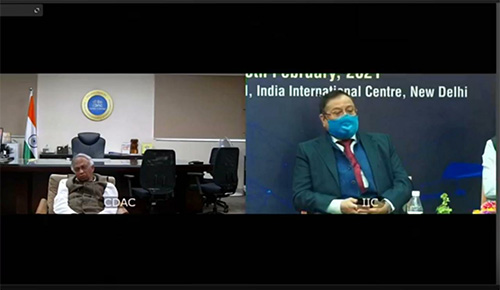 "Atmanirbharta is about having the capability to design, develop the product, produce it in large numbers, have necessary infrastructure and manufacturing technologies available in the country. It is about having the complete know-how and know why of the product and developing the product and prototyping it thereafter," said Dr. G. Satheesh Reddy, Chairman of Defence Research and Development Organisation (DRDO).
Dr. Shekhar Mande, Secretary, Department of Scientific and Industrial Research (DSIR), highlighted that the two important issues of technology as a primary driver of nation's progress are the ability to develop new technologies which are high end, contemporary and futuristic, and the ability to adapt technologies for the development of the society like clean hydrogen development highlighted in the recent budget. India must get into this and bring value to it.
"Connecting academic and research institutions like IITs, which have a lot of untapped potential, with agencies like DRDO, ISRO can be a major game-changer for the country," said Prof. V. Ramgopal Rao, Director, Indian Institute of Technology, Delhi.
Independent Healthcare Consultant Shri Vijay Chauthaiwale, Dr. A.K. Singh Deputy Director General Indian Council of Agricultural Research ICAR, and Science Communicator Pallava Bagla also participated in the discussions.