Women entrepreneurs are making a mark in reaching out through their ventures with the help of disruptive technologies.
Thanks to the Women Entrepreneurship and Empowerment (WEE Foundation), an IIT Delhi initiative supported by Department of Science and Technology, and powered by Niti Aayog, Government of India, a bunch of young women entrepreneurs with high spirits have set up their firms based on disruptive technologies like Artificial Intelligence (AI), Augmented Reality, 3D printing and technologies for the blind.
They have brought to people products like soft skill assessment tools, online and offline shopping platforms, medical and dental 3D printing services and inclusive learning resources for visually impaired people.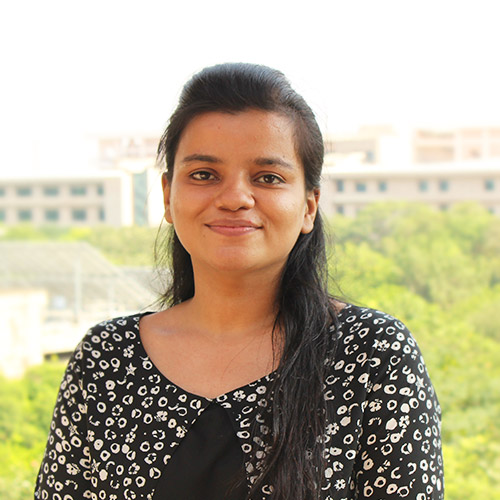 Ankita Gulati, a 27 year old has been honoured with Gandhian Young Technological Innovator Award by the President of India. She is the founder of TouchVision, a social enterprise incubated at IIT Delhi which has developed a novel mechanism, known as TouchVision kit to make pictures accessible for visually impaired children with the help of artificial intelligence and 3D printing.
TouchVision's mission is 'Empowering people with special abilities to learn and thrive in an inclusive world'. TouchVision's core strength lies in innovative and user centric products. TouchVision kit enables affordable interactive access to learning material and games for visually impaired people using tactile diagrams with assistive audio descriptions powered by the mobile app.
Affordable audio tactile learning material is achieved by using 3D printing and AI based algorithms. The app delivers augmented audio as per user's finger gestures.
Ankita's vision is to contribute to the community in a holistic manner.She is serving as the youngest subject matter expert with Rehabilitation Council of India. TouchVision is working with various Govt. bodies and MNC's for dissemination of affordable products to empower people with visual disabilities. Ankita has recently been honoured with National Centre for Promotion of Employment of Disabled People, NCPEDP MPHASIS Universal Design Award 2019.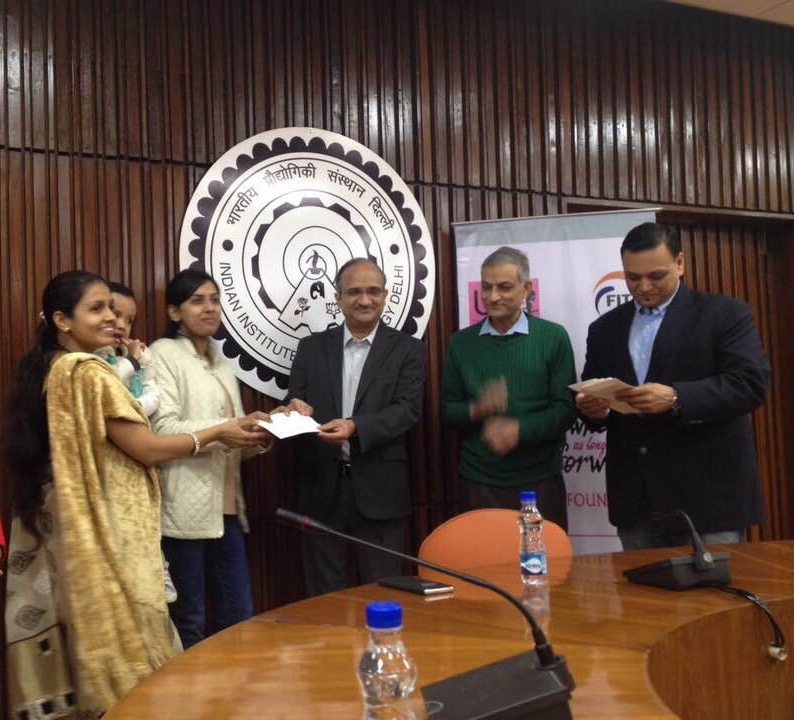 Khushbu Soni realized that many people, even many doctors are not aware about medical and dental 3D printing and its various applications. Limited 3D printing services, high cost and lack of awareness are the biggest hurdles in popularizing this technology. Spotting the opportunity in this awareness gap, she decided to establish her own venture with team of expert surgeons to create awareness among public and to provide affordable pan India online service.
Her venture Sagmarks provides medical and dental 3D printing services to neurosurgeons, orthopaedics, cardiac surgeons, maxillofacial surgeons, prosthodontics, dentists and so on. They have developed customized education and training models made of plastic, targeted towards the medical fraternity for simulating their surgical practice. Most of material used in 3D printed medical model and surgical guide are plastics in nature. The patient-specific tangible model helps in diagnosis and treatment planning of complex cases. They also provide 3D printed surgical guides which help in executing the complex surgery as virtually planned in software. The 3D printed patient specific models might substitute cadavers for surgical training. It helps in simulation of complex surgical procedure for surgeons under training. The technology used by her start-up is additive manufacturing or prototyping or 3D printing technology.
The raw materials used in this technology include Thermoplastics like  ABS(Acrylonitrile Butadiene Styrene) PLA(Polylactic Acid),  NYLON(PA-POLYAMIDE), Polycarbonate, HDPC(high density poly carbonate), PVA (Polyvinyl Alcohol),  and metals like titanium alloy, steel, chromium –nickel alloy, porcelain, silicon  and castable wax
The models or guides aids the surgeons in diagnosis and treatment planning, communication among different specialities, builds confidence, reduces surgical and anaesthesia time and as teaching and learning tool. It also helps in discussing the case with patients and their relatives and in taking consent. The models are also useful for patient education and for explanation of the planned procedure and their outcomes. This technology aids in design and fabrication of customized prosthesis (Patient Specific Implants)
This is disrupting as it might reduce the role of radiologist by providing patient specific tangible model with defect or deformity. This technology helps in 'in-house' fabrication of patient specific implant which reduces market of stock implant manufacturers.
Medical 3D printing is a flourishing technology as it hastens the diagnosis and treatment planning of complex medical cases and develops confidence in the surgeon who operates. Taking flight on the wings of this technology, she is confident it can make waves.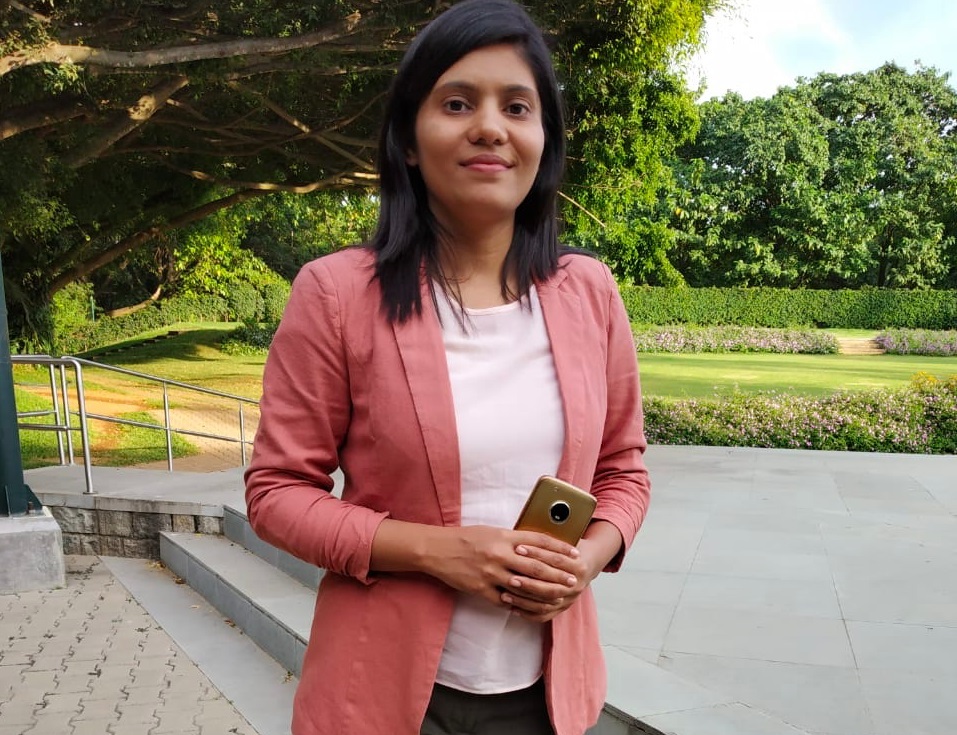 Deepika  Anu  Sharma left her government job in Delhi to team up with two of her college friends to build a world class AI enabled soft skill assessment tool.
Setting up a company called nTalents.ai, the two young ladies have used machine learning technologies to analyse video data, text data and gamification data of candidates to extract soft skill proficiency scores and present it in the form of a very detailed report. It helps both recruiters and candidates alike while taking informed decisions about recruitment and job role fitment.
The team firmly believes that as automation reshapes job roles in the 21st century workplace, human-only skills are bound to gain massive importance.The world is moving on from the traditional approach of basic aptitude test based hiring to job specific assessment. For example, compassion should not be rejected for a nurse's post just because the person could not clear a maths based aptitude test as part of a recruitment process.
While reading, writing and arithmetic were basic skills needed for being considered for the job market, the requirements are at a phase of transition to the 4 Cs--collaboration, creativity, communication and critical thinking in skill development. The time is ripe to develop techniques which can accurately measure skills to assess suitability for a job and use this in a scalable and reliable manner.
The team has used soft skills more effectively in their assessment method which can help companies factor these in their recruitment methods and decide on right candidates early on.
Amrutha Vallian is a MCA gold medal winner, E-MBA and tech evangelist who converted her rich tech-managerial experience of 20 successful years of working with Wipro & Tata Docomo, into tech-entrepreneurial journey.  In her Entrepreneurial journey she received many accolades such as 'Women Entrepreneur of the year 2018' by Delhi Management Association & "Techpreneur of the year" by WEFT.
She has chosen Augmented Reality (AR) and Artificial Intelligence (AI) to find the solution of bridging the gap between online, offline shopping in digital era.  AR seamlessly merges the 'Reality with Virtuality'& best suited for Retail Industry especially while shopping.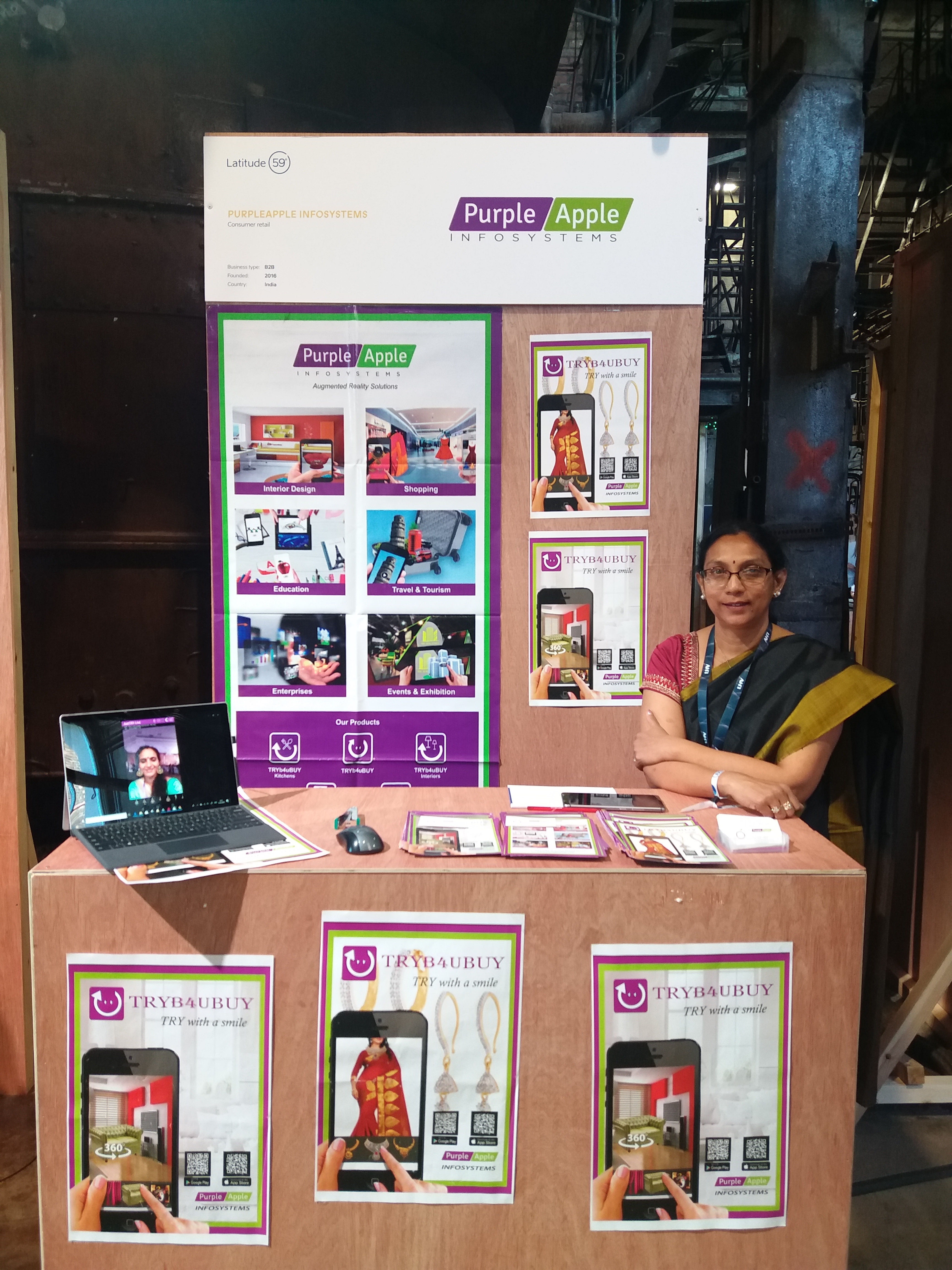 'TRYb4uBUY' is World's first multi vendor, multi product Augmented Reality (AR) + Artificial Intelligence (AI) solution which gives its user a unique visualisation of the products.   This adds third dimension to the products.
TRYb4uBUY allows users to try items like jewellery, furniture, furnishings, art, murals, and apparels and so on before they buy by placing them in real environment or on themselves.  TRYb4uBUY is available both as mobile application & web portal.
Users can download the mobile application from android / iOS app stores, select any earring & try it on users face.  Earring will auto fit the ear lobes gives an experience of trying the physical earring by standing in front of a Mirror.  Users can try other items like necklace, pendants, chains and so on. Users can also resize the jewellery item before giving customised order.
Similarly, users can try apparels on themselves, place furniture, paintings or murals in their house or office, change the furnishings of the furniture, change wall papers of any wall sitting in their house or office without going to the shop.
TRYb4uBUY - SMART Experiential Shopping Tool disrupts the retail industry increasing revenue, brand recall and loyalty, footfalls in the showroom, provides easy access to information for the customers and manages remote customers who cannot come to the physical showroom.
TRYb4uBUYsolution works on all smart phones, without the need for additional devices like headsets or sensory devices required, no training required as it is easy to use. Uniqueness of TRYb4uBUY mobile application lies in providing the customers to try items with exact size, auto fit & in real environment. 
Women are known for multitasking, creativity, and precision& find out different ways to complete the task successfully in limited time.  Developing TRYb4uBUY mobile application requires creative mindset, excellent visualisation to give attractive experience to customers.   This also requires maximum precision in identifying the facial points, to make it work on multiple mobiles available in the market with different operating systems, sizes, resolutions, and vendors. 
Tarusha Mittal has been a tech entrepreneur for a decade now. She has a strong passion and commitment towards creating a gender-inclusive team. Starting from bootstrapping a data centre, to lugging and refurbishing servers, she broke stereotypes from the very onset. The datacentre evolved into a cloud platform and subsequently started working on blockchain.
Her team consists of 56 percent women. They are now working on a decentralised cloud or blockchain. They help enterprises to get on blockchain in a swift manner. Blockchain helps is adding efficiency to the processes of enterprises. It is disruptive because this is being heralded as the same breakthrough tech pivotal point like the internet was in the 90's. As we move more towards- decentralisation, privacy and efficiency - blockchain is the answer. Blockchain is disrupting several verticals like supply chain management and so on.
Tarusha believes that being a woman puts one at a disadvantage in the world of technology.  People tend to take you less seriously as a woman in tech and the only way out is by letting your actions do the talking.
Women Entrepreneurship and Empowerment Foundation Mentorship Programme which is conducted at Indian institutions of national eminence covers various aspects of entrepreneurship like  developing prototypes, minimum viable product, go to market strategy, funding, various schemes available provided by government for women entrepreneurs , developing winners  mindset, managing finance, creating right balance of team, connects with right stakeholders and develops areas of expertise that is necessary for entrepreneurs to succeed.
This group of women who are at different stage of entrepreneurship journey came together at WEE Platform and became each other's partner, consumer, mentor and created a chain of women entrepreneurs. They motivate others to take entrepreneurship as a viable career option. A first of its kind initiative in India, WEE has partnered with international embassies, ministries and initiatives like UN e-residency program to ensure these women entrepreneurs get access to best of technology and market.
All these women have been trained under this programme are sure that their forays into disruptive technologies will bear the expected fruit. 
Aparna Saroagi
Co-Founder of WEE Foundation
Speaker and author on Diversity and Inclusion