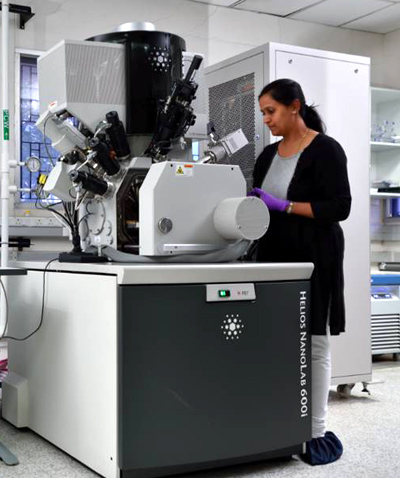 The vision document of women in science developed by National Academy Sciences says that women are universally underrepresented in science and technology and highlights the need for schemes to increase the participation of women in science.   
The Department of Science and Technology through its various schemes specially targeting the women, has contributed to improve gender ratio and the improvement is evident today specially at the lower level in scientific establishments. As per the NASI report, the percentage of women contributing to science education at the school level has increased significantly and percentage of women in government laboratories has also increased. However, the percentage in high profile institutions still remains low as does women's participation at leadership positions in science and technology.   
In order to improve the situation, the DST is increasingly boosting its interventions for participation of women in S&T at multiple levels through various new schemes.
KIRAN (Knowledge Involvement in Research Advancement through Nurturing) embraces women-exclusive schemes of DST with the mandate to bring gender parity in S&T through gender mainstreaming. Different programs and components of KIRAN deal with various crucial issues (break in career primarily due to family responsibilities, self employment, part time career, relocation, etc.) faced by women scientists in their career path.
Women Scientist Scheme-A (WOS-A): WOS-A is aimed to provide opportunities to women scientists and technologists for pursuing research in basic or applied sciences in frontier areas of science and engineering.
Women Scientists Scheme-B (WOS-B): WOS-B is focused on S&T solutions of challenges/issues at the grassroots level for social benefit. Under this segment, women scientists are required to work in the domain of lab-to-land technology development, its adaptation, transfer and scaling up and is primarily location specific interventions.
Women Scientists Scheme-C (WOS-C): WOS-C aims to create opportunity of self employment and/or also sustainable career for the women scientists. The scheme provides one year internship in the domain of Intellectual Property Rights (IPRs) which includes theory as well as hands-on training in law firms. Three days of hands-on training on patent search using various tools were also imparted.
Indo-U.S. Fellowship for Women in STEMM: The program provides opportunities to Indian Women Scientists, Engineers & Technologists to undertake international collaborative research in premier institutions in U.S.A, to enhance their research capacities and capabilities.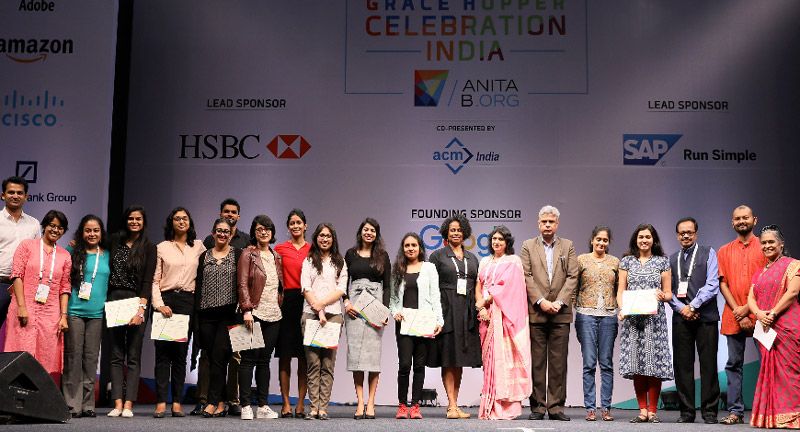 Women Entrepreneur Quest (WEQ): WEQ is a comprehensive platform that provides mentoring, learning and networking opportunities for real business growth. The objective of this competition is to encourage, promote and showcase technology start-ups, founded by women entrepreneurs. Top 10 winners of WEQ received an all-expenses-paid experiential learning visit to Silicon Valley, US and meetings with key stakeholders in the Silicon Valley ecosystem such as leading technology companies, startups, investors, officials, incubators, accelerators, universities and so on.
S&T for Women: The program "Science and Technology for Women", under KIRAN mandates to promote gender equality and empower women at grassroots level with inputs of S&T through development, adaptation, adoption, transfer, demonstration and replication of appropriate and successful technologies. Since inception, more than 2000 projects have been sponsored and more than 500 technologies developed.
Women Technology Parks: These WTPs act as a single window hub for convergence of diversified technologies, leading to socio economic development of women through capacity building and adoption of location-specific technologies. Diverse technology areas like agriculture (including fisheries, animal husbandry, horticulture technologies), aromatic and medicinal plants, forestry, alternate livelihoods, Post harvest technologies, natural resource management, health & sanitation, occupational hazards, construction, energy, management of natural resources, rural development, rural industry, rural engineering, micro enterprise, sustainable agricultural practices etc. form the core areas of interventions for WTP.
Consolidation of University Research For Innovation And Excellence in Women (CURIE): CURIE was launched in 2009 to strengthen R&D infrastructure of women-only Universities. This unique model of support has led to significant increase in number of quality publications including papers in journals of repute by the faculty and researchers of beneficiary universities.

Vigyan Jyoti: A dedicated program for girl students to pursue their careers in Science, Engineering and Technology. The programme aims to encourage and inspire girl students to pursue higher education and become self-reliant and also offers exposure for girl students coming from rural background to help understand how to plan their journey from school to college and thereafter from research to a job of their choice in the field of science.